By Alex Enumah in Abuja The Abuja division of the Federal High Court will on Thursday commence hearing on the objection of the Independent National...
By Deji Elumoye in Abuja The Senate on Wednesday, in a rowdy session, condemned the massive use of the military during the recent general election...
Nseobong Okon-Ekong writes that Governor Ifeanyi Ugwuanyi of Enugu deploys deft political manoveures to win more friends without resorting to arm-twisting and violence Enugu State...
Peter Uzoho The African Export-Import Bank (Afreximbank) has made case for factoring as a viable and sustainable solution to address the challenge of access to...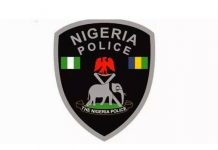 Two members of a robbery gang notorious for terrorising residents of Lekki area of Lagos State, have met their waterloo shortly after robbing two...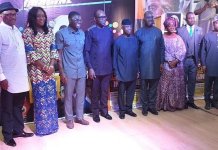 Sunday Ehigiator writes that the Prince Harrison Foundation recently pioneered the Edo State Youth Lead Summit to empower youths with the prerequisite knowledge to...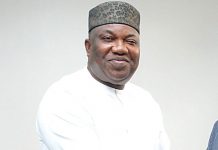 By Samson Ezea Fifty-Five years today, precisely March 20, 1965, a bouncing baby was born into the modest and cultured family of Mr David and...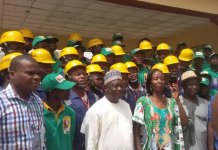 In an attempt to bridge the unemployment gap, Beni Lar Youth Empowerment Programme, in collaboration with the National Agency for Science Engineering Infrastructure recently...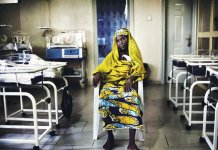 HEALTH CARE AGENDA 2019-2023 In this third and final sequel of advisory healthcare template for the incoming governments at federal and state levels, shared by...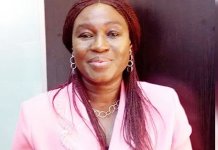 Dr. Peju Adenusi is the General Manager, Lagos State Health Management Agency. In this interview with select journalists, she said Lagosians enrolled into the...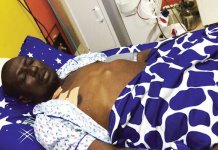 In a bid to save the life of one of their own, the Hopebay College Old Boys Association, 1998 set, is making efforts to...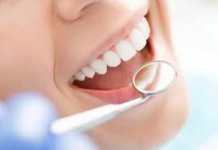 Oral care brand and advocate, Pepsodent has called for increased awareness on oral hygiene to combat poor oral health in Nigeria. While making the call...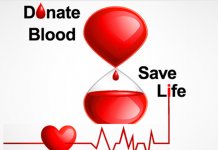 Kuni Tyessi in Abuja The Manal Foundation has committed itself to championing the cause of blood donation and will bear the donor and recipient cost,...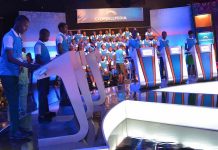 The organisers of the Cowbellpedia Secondary Schools Mathematics TV Quiz Show have attributed the increased students' participaion to the insistence of online registration only. They...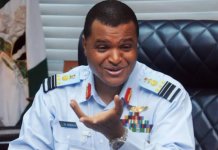 Emmanuel Otaru The Chief of the Air Staff, Air Marshall Sadiq Baba Abubakar, has stressed the importance of education as the foundation of human capital...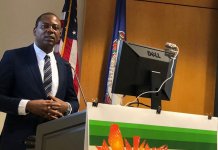 The Founder and Executive Director, Global Initiative on Substance Abuse (GISA), Dr. Martin Agwogie has called for more efforts in the prevention of drug...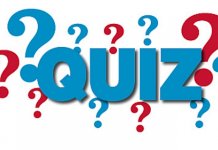 Funmi Ogundare Winners of the Issyma Children's Foundation International Schools Mathematics and Science Quiz Competition designed to test pupils' competence in the subjects have emerged. The...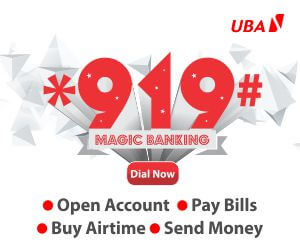 If well implemented, the CBN arrangement bodes well for the economy The recent plan by the Central Bank of Nigeria (CBN) to transform NIPOST into...