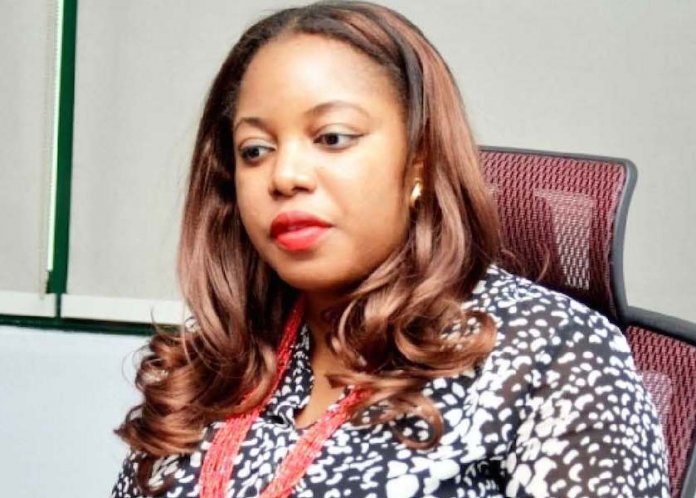 Managing Director, HP Nigeria, Ifeyinwa Afe, speaks with Emma Okonji on how organisations have been compelled to redefine their strategies due to challenges posed by the COVID-19 pandemic, and how the company has helped businesses to cope with the new normal through innovative products. Excerpts:
What effect, if any, has the COVID-19 pandemic have on HP's business growth in Nigeria?
This pandemic has been a surprise for everyone and governments all over the world have had to make very difficult decisions. In terms of our business, we have experienced a greater demand for devices for work and study, and even to stay connected with our loved ones. Globally, many people have the access to work from home with resources like fibre, notebooks, desktops, and smartphones.
According to the International Labour Organisation(ILO), the informal economy in sub-Saharan Africa makes up nearly 86 per cent of all employment, which means that many people could not work from home. Navigating this situation has been very tricky because of the vast differences in consumer demands.
In order to support remote learning we have introduced BeOnline – a learning platform that focuses on learning strategy and digital pedagogy for teachers who faced severe disruption with schools and universities in most countries being partially or fully closed for an extended period. I remain confident in our brand because of the way we have been able to assist not only those who need to work from home, but also entrepreneurs, learners, and teachers. Throughout the pandemic HP has remained innovative and dedicated to our customers. At HP, we pride ourselves on delivering much more than innovative products, it is about what we do differently – education, diversity, equality – and how those projects have the potential to change billions of lives around the world.
How do you intend to resolve some of the issues arising from the new normal?
COVID-19 has reshaped the way we think, do business, learn, and create. At HP, we have several innovations that have assisted in all these aspects of the new world we find ourselves in, including education and healthcare. The significant role 3D printing has played in the COVID-19 crisis has been a watershed moment for the industry. HP and its global network of partners and customers have been leaders in designing and producing parts to fill urgent needs and convening new ecosystems to enable local manufacturing and distribution.
Around the globe more than 3.3 million 3D printed parts have been delivered to local hospitals by HP, and more parts are being produced by our customers.
HP is associated with 3D printing. What are its benefits?
The benefits of 3D printing and digital manufacturing have shone through, bridging supply chain gaps, increasing speed of design-to-part, and distributed manufacturing to produce what you need where you need it. HP has also pledged to enable better learning outcomes for 100 million people by 2025, as well as adding one million users to HP LIFE between 2016-2025. HP LIFE is a global program that provides business and IT skills training free of charge to people all over the world. The online community and 32 self-paced courses are designed to help users develop business and IT skills in their own time and at their own pace.
Despite the global disruptions, HP has continued to unveil new products and solutions for Nigerians, including new multi-functional printing devices and hardware for gamers. How is the uptake of these products?
At HP, we are not scared to be disruptive and to keep pushing and reinventing ourselves. Artificial Intelligence, Internet of things, Blockchain, and 3D printing are going to revolutionise the world. We have 30 years of experience in the printing market, and today our customers have easy access to home printers which make it much easier to work and educate from home. The same can also be said for laptops: these machines are light, fast, easy and have all the technology needed to make adjusting to the new normal comfortable and seamless. Over the past year, the PC has become as essential item – it is no longer just nice to have. It is a device you need to continue learning, working, entertaining, creating from home.
Gaming has really taken off during the pandemic as people have been spending more time at home: HP's unparalleled design and engineering are delivering differentiated hardware and software for gamers to play to progress and connect to the community.
Piracy/counterfeiting is an issue HP has had to face in Nigeria and indeed across sub-Saharan Africa. How are you addressing this battle?
Over the last five years, HP has supported local law enforcement authorities to seize around 12.5 million items, including counterfeit cartridges, hardware products, and components. Most recently, between October 2019 and March 2020, HP, together with local authorities in Kenya, Nigeria and Tanzania, have successfully obstructed a number of counterfeit trading programmes and removed close to 200,000 illicit products from the African region, including fake HP printer cartridges and components to assemble further counterfeits.
Customer Delivery Inspections, which are a free and effective feature of HP's Anti-Counterfeit and Fraud (ACF) programme, offer customers a reliable way to confirm the authenticity of their stock. They involve on-site checks of suspicious large or mid-sized cartridge deliveries in response to reports initiated by HP customers. If dubious deliveries are found, the HP ACF team are proactively alerted, and can follow up with appropriate action. Amid the COVID-19 disruption, HP has also offered photo-based CDIs if circumstances do not allow for an on-site visit. HP is dedicated to empowering channel partners, customers, and enforcement authority representatives with the knowledge to identify fraudulent supplies and protect business. In EMEA, close to 7,000 stakeholders have attended HP's dedicate Education and Prevention activities. The company also cooperates closely with local and global law enforcement authorities to detect and dismantle illegal operations that produce counterfeit HP printing components.
HP also recently unveiled Amplify, a first-of-its-kind global channel partner program. Is it available in Nigeria too, and how can partners access it?
Yes, HP Amplify is a global channel partner program optimized to drive dynamic partner growth and deliver consistent, insights-driven customer experiences. At its core, HP Amplify creates the competitive advantage partners are looking for as digital transformation and customer purchasing behaviors continue to rapidly evolve. By consolidating HP's best partner products, tools, and trainings into one intuitive, cohesive program, HP Amplify removes complexity, making it easier for partners to take advantage of its many benefits and engage customers on a deeper level. The streamlined two-track program eliminates complexity in navigating partner compensation and benefits. The majority of our current programme partners will have the ability to engage in HP's new program. The synergy and power tracks allow partners to incrementally determine their willingness to invest in the capabilities and enable the collaboration we believe is necessary to succeed in today's market. Either track offers partners a specialized HP platform to engage with at a level partners are comfortable with.
Some consumers in Nigeria complain about HP not having service centres to fix their devices. Why is it so and how are you resolving this issue?
We do have service centres in Nigeria. In Lagos we have service centres in Ikeja, Lekki Peninsula, as well as in Abuja and Port Harcourt. Nigeria is a very important market for us, and we have always treated it as one. HP Service Centres in Nigeria have been in operation since 2001. With the HP Service Centre you count on exclusive access to local HP parts store and an exclusive onsite support for HP Call Centre cases. In addition to the HP Service Centre, we also have Channel Service Delivery Partners who operate service centres across various locations in Nigeria.
The HP Service Centre supports all HP equipment nationwide, providing onsite and offsite support options to customers.
Would you say HP's operations in Nigeria have been worthwhile? What are some of the challenges that you have faced in the market?
Nigeria is a very important market for HP, and we remain committed to providing our customers in this market with our latest innovative products and offerings. Nigeria is a huge market, no doubt, with a lot of potential and opportunities for businesses. The problem of counterfeiting products is an issue for us, though this is not limited to Nigeria. This is why we have invested so much time and resources in fighting this issue; investing in new technologies to help our customers identify the real from the fake, as well as partnering governments around the world to deal with the issue. Another challenge is the widespread purchases of HP products from unauthorized trade partners which inadvertently denies the brand fair returns, and the customers deserving after-sales entitlements. A lot of people purchase HP products from "Computer Village" instead of buying from authorised trade partners. Unknown to the customers, this is detrimental to them as it deprives them of some of the beautiful packages HP offers its customers.
Essentially, when you buy from the grey market, you lose out on warranty and some product accessories.
Another major challenge for us is the lack of knowledge about product range and positioning. HP has a wide range of computer and printer products that are designed and positioned to serve the needs of our key target groups such as high-middle end, gamers and creators, and entry level.
HP has been a household name for printers and consumables in Nigeria. How has HP been able to maintain consumer trust in the face of market competition?
Choosing any device is a security decision and as the connected devices universe grows exponentially, so does the sophistication and volume of cyber-attacks and data breaches. The most targeted weakest link is often users and endpoints, and this refers to PCs and printers. Cybercrime is forecasted to be a $6 trillion global problem by 2021 and so far, 1/3 of all companies have been breached and this is at an average cost of $9.5 million per attack. Security is an intrinsic part of our product development process at HP – from first design stage through to final delivery. We protect devices, data, identities, and documents, while building detection and recovery. Our device security is truly resilient, embedded both below and above the Operating System (OS) and our built-in security features include: HP Sure Sense (deep learning AI to enable real-time malware protection for PCs); HP SureRun, HP Sure Recover, HP Connection Inspector and Runtime Intrusion Detection. HP has the world's most secure PCs and printers. We deliver the only PCs and printers with self-healing – designed from the hardware-up (e.g. HP Sure Start). Software and network security are not enough. Organizations need to trust and control endpoint devices, and then recover and regain control when attacks happen.
Can you share some of the latest products from HP and how these products have enhanced business growth?
HP has been a global leader in personal systems and printing for decades, and this is all down to innovation because we believe that constant innovation keeps our products and solutions fresh, highly relevant and drives customer demand.
In office printing, we rolled out an entirely new line of ink, laser, and page wide devices. In consumer printing, the pocket-sized sprocket is a huge hit with smartphone-toting millennials. We also released a new DeskJetfamily range for home printing. The Multi-function Printers (MFPs) are designed specifically for today's families who keep an active lifestyle whilst effectively combining work, study and entertainment. In Personal Systems, I can highlight new Elitebooks and new ZBook workstations. On the consumer end, HP delivered beautifully designed, high performance solutions for premium consumer categories like gaming and entertainment.
How has HP offered support for startup business in Nigeria?
At HP, we believe that Small and Medium Businesses (SMBs) are key to the growth of the African economy. The World Economic Forum describes SMBs in Africa as "the bedrock of African economies" as they account for up to 80 per cent of employment in some countries. The evolution of the COVID-19 crisis so far has demonstrated that small businesses are struggling to operate as normal. Small business owners need help in harnessing the power of technology so that they can continue operations and retain jobs. Digital transformation can help Africa's SMBs maintain their business in today's fast paced and ever-changing environment. While customers are experiencing their own fair share of challenges, it is important for SMBs to adopt digital technologies to deliver engaging experiences that will make life better for their customers – everywhere. Digital transformation can improve operations and combat the growing threat of disruption. Using digital technology such as Virtual and Augmented reality, mobile printing, and custom manufacturing via 3D printing, can help SMBs achieve operational efficiencies, boost productivity, and gain a competitive advantage. Once you have the right device and good Internet access – you can change the world.
What are the other offerings from HP Nigeria to its customers?
HP has been offering entrepreneurs around the world an opportunity to enhance their business and IT skills through the free online Learning Initiative for Entrepreneurs (LIFE) programme. HP LIFE is a programme of HP Foundation, and in 2018 we pledged to empower 100 000 learners in Africa by end of 2021. Today we'vealready onboarded over 55 thousand Africans to this educational platform and I'm convinced we'll reach our goal. HP LIFE is built on the belief that entrepreneurs are the backbone of the global economy. The online learning tool is focused on empowering entrepreneurs with business and IT courses, such as finding funding, IT for business success, or using energy efficiency to do more for less and even learning 'how to build a user-friendly website to meet your business goals and effectively reach your target audience'.
Entrepreneurship and small businesses are significant for the growth and maintenance of local economies. A thriving and healthy local economy can provide communities, youth, and women with opportunities to empower others to grow, and in turn create a positive cycle. Supporting SMBs also fosters local economies and keeps the money close to home.