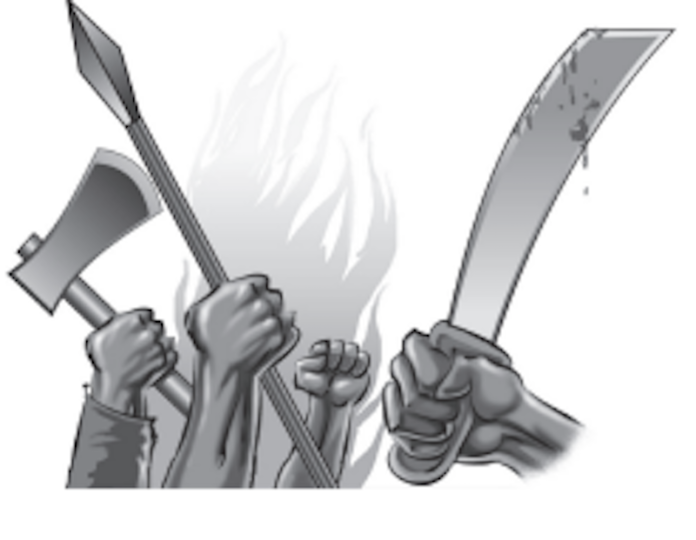 Critical stakeholders could do more to tame the spate of violence
Vice-President Yemi Osinbajo, last week in Abuja, met with deputy governors from the 36 states in the country over violent clashes that often erupt from boundary disputes. According to Osinbajo, the meeting became necessary so that all stakeholders in boundary issues could understand the act establishing the National Boundary Commission (NBC) and the roles they must play to mitigate the misunderstandings that usually result in violence. Osinbajo, who is statutorily the NBC chairman, acknowledged that because many politicians ignore the emotions people attach to their ancestral land, they sometimes unwittingly sow the seed of discord.
We commend the vice president for the initiative, and we urge the NBC to do more in resolving contending issues in many of the flashpoints across the country, where communal conflicts are becoming more frequent and deadly. "There has to be an understanding of who has access to land because in some cases these are tied to ancestors. But these issues should not result in violence. In some cases, resolving these disputes can only be done at the highest levels of governance," Osinbajo told the deputy governors. "Let me remind us that we are not here to resolve any particular state border crisis, but perhaps this meeting will review how disputes can be settled without political interference because very often when politicians play games with lands, it results in creating tensions."
There is hardly any zone in the country today where there are no conflicts arising from land borders between states. Yet, even within those states, there are violent eruptions among contiguous communities. For the past two decades, Aguleri and Umuleri communities in Anambra State have been on the war path over a disputed piece of land that has claimed dozens of lives and property worth hundreds of millions of Naira. From Erin Ile and Offa in Kwara State to Wanikade and Wanihem communities in Yala local government of Cross River State to Lamurde Local Government Area of Adamawa State, communal clashes have become a serious national security problem in Nigeria.
Apart from the alarming death tolls, the losses to the economy as a result of these deadly clashes cannot be easily quantified. Besides thousands of people that have been killed, several families are today dislocated with countless people physically and psychologically maimed for life. The future ambitions of many Nigerians, particularly children, have also been cut short or disrupted in many of our communities. Although presidential spokesman, Garba Shehu, once stated that President Muhammadu Buhari was consulting for an inclusive stakeholders' committee to interrogate issues that fuel these communal conflicts, nothing has been heard about the idea. But the Osinbajo initiative is timely.
Nigeria is awash with illegal Small Arms and Light Weapons (SALWs). The ease of access to these weapons has made individuals and communities more fortified and hence less amenable to entreaties to make peace. Many communities are self-arming to protect themselves, to go on the offensive or for reprisal attacks. The frequency of these clashes demonstrates that we are teetering towards a lawless society, with all the frightening implications for peace and security in our nation.
We therefore call on authorities in Abuja and the states to arrest this rapid and steady slide into anarchy by addressing all conditions that make violent attacks tools of expressing grievances between and among communities. We also enjoin them to devise effective conflict resolution mechanisms, create an early warning system that would alert of a brewing crisis, equip security agencies with modern intelligence gathering tools and promote policies that encourage peaceful coexistence and social harmony. Community and religious leaders must also rise to help in promoting peaceful co-existence among our people.