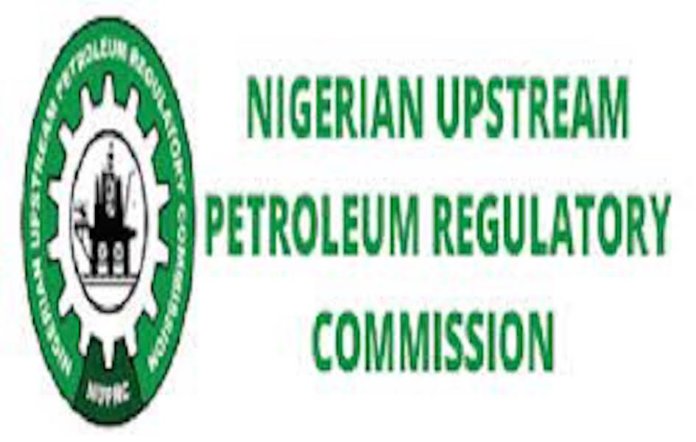 •31 oil assets fully paid for as litigations stall two
•Targets N3.38trn in revenues in 2022
•Laments 115,000bpd loss to oil theft, technical deficiencies
Emmanuel Addeh
The Nigerian Upstream Regulatory Petroleum Commission (NURPC) yesterday disclosed that the 2020 marginal field bid round which was concluded last year so far has yielded about N174.944 billion, with owners of 30 fields having partially paid and two fields stalled by court cases.
The new commission further stated that 20 companies which won the bids had partially paid up, among those who won the 57 oilfields.
In May 2021, the Department of Petroleum Resources (DPR) which transmuted into NURPC with the enactment of the Petroleum Industry Act (PIA), concluded the 2020 marginal oilfield bid round, the first successful exercise since 2003, when 24 assets were put on offer.
The process which culminated in the presentation of letters to the bid winners in Abuja, by the industry regulator, started in June 2020, with 57 marginal fields spanning land, swamp and offshore put up for lease by the federal government.
Marginal fields are smaller oil blocks typically developed by indigenous companies and have remained unproduced for a period of over 10 years.
Some of the companies which emerged winners at the time included: Matrix Energy, AA Rano, Andova Plc, Duport Midstream, Genesis Technical, Twin Summit, Bono Energy, Deep Offshore Integrated, Oodua Oil, MRS and Petrogas.
A few others that succeeded in crossing the hurdle and had fully satisfied all conditions were: North Oils and Gas, Pierport, Metropole, Pioneer Global, Shepherd Hill, Akata, NIPCO, Aida, YY Connect, Accord Oil, Pathway Oil, Tempo Oil, Virgin Forest among others.
At the time, it was also a big win for local oil and gas companies in the country, which had a good outing during the ceremony as 100 per cent of the beneficiaries of the exercise were indigenous entities.
Nigeria last conducted marginal field bid rounds in 2003, with 16 of the fields contributing just two per cent to the national oil and gas reserves.
The commission also stated that its target revenue for 2022 remained N3.38 trillion, substantially exceeding its 2021 revenue projection of N3 trillion and that of 2020 which was pegged at N1.746 trillion.
In a presentation it made to the Senate Committee on Petroleum, Upstream, led by Senator Bassey Akpan, during an oversight meeting at its headquarters in Abuja, the commission led by Mr. Gbenga Komolafe, explained that it hit N1.99 trillion revenue in 2020, surpassing its forecast of N1.746 trillion by about 13.98 per cent.
But in 2021, with a revenue target of N3.066 trillion, the commission which was then known as DPR pointed out that it generated N2.711 trillion, achieving 88.45 per cent of its revenue forecast which is usually paid into the federal government coffers.
It stated that in spite of the reduced fiscal provision in the PIA, the commission was set to achieve its desired revenue target for 2022.
Furthermore, the commission lamented that with the Organisation of Petroleum Exporting Countries (OPEC) production quota of 1.683 million bpd in January and 1.701 million bpd in February, it is only able to pump 1.396 million bpd currently, leading to a loss of at least 115,926 million bpd on a daily basis, put at roughly $300 million monthly.
"We are losing about 115, 926 barrels per day, so that literally translates to roughly about $300 million and that's a huge loss to a nation that actually requires these funds," he stated.
The commission's chief executive, Komolafe, attributed the underperformance to mostly oil theft, sabotage, vandalism as well as technical issues, including ruptures associated with the assets.
"But the larger percentage is due to crude oil theft and as a commission we know the impact of this and recognising our regulatory role, we have been able to reach out to other operators as to what we can do about this.
"We are trying to put in place an industry-wide initiative to ameliorate the situation and we are expecting to go live in terms of implementation in collaboration with the Nigerian National Petroleum Company (NNPC) and the other stakeholders," he added.
However, he stated that despite the encumbrances, it would continue to promote an enabling environment for investment in the upstream petroleum sector, establish, monitor and regulate as well as enforce environmental measures and optimise government's take from the country's hydrocarbon resources.
In addition, the commission vowed to ensure compliance with the terms and conditions of leases and licences granted, enforce all laws relating to upstream operations as well as maintain a petroleum industry data bank.
Komolafe, responding to issues raised by the senators on the environmental degradation in the Niger Delta, stated that there are provisions in the PIA which provide for remediation.
He stated that the commission recognises that the job was enormous and had set up an internal committee to liaise with the senate steering committee to work on regulations for the industry.
The commission's chief executive stated that if fully implemented, the PIA would take care of issues connected with the environment, adding that while some pollutions are attributable to normal oil operations, others could be credited to sabotage by other parties.
In other issues, the commission revealed that it expects its new office to be completed in January 2023, while the total handing over will be done in the first quarter of 2024.
In his comments, leader of the senate delegation, Akpan, along with his deputy, Ifeanyi Uba, and other members of the team, who spoke, urged the commission to expedite action on regulations concerning the community trust fund.
In addition, the senators urged the upstream commission to deploy technology in taming oil theft as well as work towards reducing the cost of production per barrel of crude oil.
Akpan vowed that the committee will continue to put all stakeholders on their toes, including the commission, explaining that by now the commission should have finished with preparing some regulations in line with the timelines provided by the PIA. "As a regulator, you should have timelines," he stated.
The senate committee, upstream, explained that the PIA remains work in progress, stating that all grey areas in the law will be ironed out in the next set of amendments.
The committee urged Komolafe to relate closely with it if there is any pressure from any quarters, stating that the Minister of State , Petroleum, Mr Timipre Sylva, had told it that the agencies were given a free hand to operate.
"We are going to put you on your toes. Nobody will pity you. We will come here even twice a month. So, let us know what you are doing because this is a very serious mandate given to you by Mr President," Akpan noted.