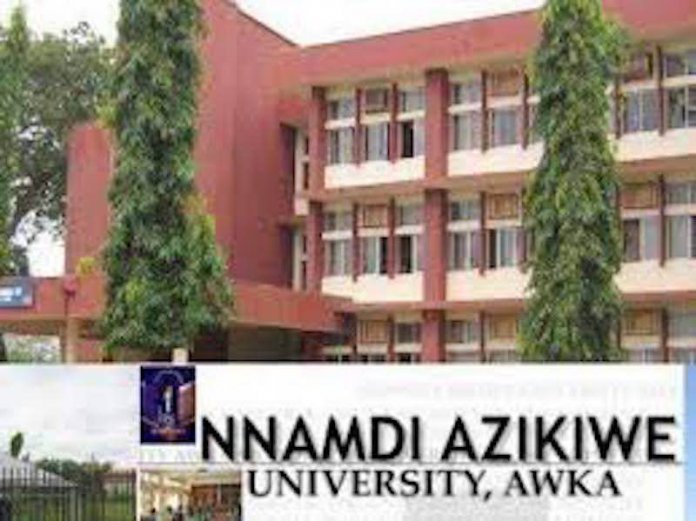 Kasie Abone
Mass Communication Department of Nnamdi Azikiwe University, Awka has won the hosting right for the 23rd Annual General Meeting (AGM) of Nigeria chapter of the African Council for Communication Education (ACCE). With the theme 'Communicating Science, Technology and Innovation in Times of Economic Distress, Terror, and a Global Pandemic,' the event's pre-conference research workshop focuses on 'Mainstreaming Child Rights into the Unbundled Communication Programmes of Nigerian Universities- prospects and Challenges'. It will hold in October 2022.
In a statement, the Head of the Department, Prof. Chinwe Uzochukwu, said the conference was primed to explore the place of science, technology and innovation, including the emerging ones such as genomics, biotechnology, synthetic biology, Nanotechnology, artificial intelligence and robotics to remedy Nigeria's security, food, health, environmental and economic crises."
She disclosed that the conference organising committee led by Dr Obiorah Edogor would reach out to individuals and corporate entities for sponsorship and partnership of the international event tentatively slated for October 2022 at Nnamdi Azikiwe University Awka, Anambra.
ACCE is the biggest professional umbrella that unites all communication stakeholders from different media outfits and scholars from distinct universities and polytechnics in Nigeria and other African countries.
For decades, the ACCE has maintained the tradition of organising an annual conference and the Annual General Meeting (AGM) where the stakeholders converge to cross-fertilise ideas on the dominant ideology that every media outfit is expected to reflect within the ambit of Nigeria's national interest subtly.
The ACCE, over the years, has played significant roles towards delineating the dominant media ideology, which becomes the focus of media scholars in teaching mass communication to prospective media practitioners and practitioners in the field.