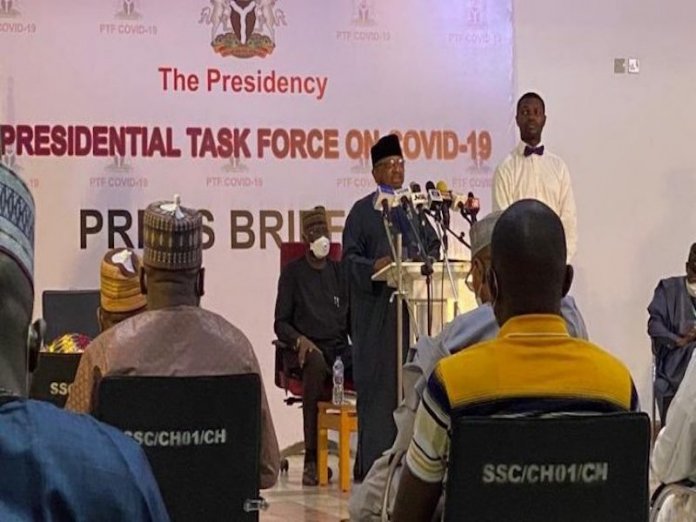 By Onyebuchi Ezigbo
The Presidential Taskforce on Control of COVID-19 (PTF) said it has put in place a means of monitoring the movement of the COVID-19 vaccines across the country to ensure that they are deployed in an equitable and secured manner.
The blueprint for equitable and effective distribution of COVID-19 vaccines contains several layers of checks and balances.
The National Primary Healthcare Development Agency (NPHCDA), which is focal agency responsible for implementing the vaccination, said an independent monitoring will be recruited at the state by the World Health Organisation (WHO).
It said the independent monitors will generate information/data using the Open Data Kits (ODK), which will be collated and analysed at national level by the national data team.
According to NPHCDA, the findings will be shared with stakeholders at national, state and LGA level for action.
"There will be two sets of independent monitors that will conduct monitoring at different phase of introduction of COVID-19 vaccination.
"One set will conduct In-Process monitoring while the other set will conduct the End-Process monitoring, using monitoring form that is on the ODK," it said.
The agency further said that the selection of the independent monitors will be by competitive process.
It said Four In-Process monitors, and four End-Process monitors shall be recruited per local government area.
The agency also said that a protocol has been developed in line with the Economic and Financial Crimes Commission (EFCC) and Independent Corrupt Practices Commission (ICPC) Acts to ensure accountability of the vaccines.
It said the team Fromm EFCC and ICPC will ensure eligibility and vaccination guidelines are adhered for the benefit of all eligible Nigerians.
NPHCDA added that "appropriate security outfits, Civil Society Organisation (CSOs), partners, independent monitors and other guides will be deployed to ensure transparency, accountability and fairness in reaching eligible Nigerians with COVID 19 vaccines based on the nationally
approved prioritisation algorithm.
While speaking on the need for an equitable distribution plan, Minister of Health, Dr. Osagie Ehanire said Nigeria will not recover from COVID-19 pandemic if there is inequity in the distribution of the vaccines across all the states.
Ehanire disclosed that the Federal Ministry of Health has developed a very intricate distribution plan for monitoring and evaluating the vaccination exercise.
Ehanire explained that officials of NPHCDA will drive a lot of experience from the polio eradication initiative for addressing all the logistics and difficulties required to ensure delivery of vaccines to every eligible person.
He said: "I am satisfied that the National vaccine deployment plan (NDVP) will be properly executed and the advisory of starting with frontline health workers, the elderly and the vulnerable population will be adhered to."
On his part, the Executive Director of NPHCDA, Dr Faisal Shuaib said, "This is a key part of our commitment to the Nigerian people to ensure full transparency, as we distribute and introduce safe and effective COVID-19 vaccines."