As the nation advances on the tracks of becoming a world's music capital, Nigeria is in dire need of cinematic narratives about the heroes of its music history, writes Yinka Olatunbosun.
Nigerian music are cultural signposts that are often under-explored by Nigerian film makers. Music is the Weapon by Stephane Tchal-Gadjieff, Finding Fela by Alex Gibney, Faaji Agba by Remi Vaughan-Richards, Assurance by Berlin-based DJ Juba, My Father's Book by Kagho Idhebor and Kagho Akpor are only but a few of existing music documentaries that have touched the hearts of audience at film festivals and cultural institutions where they are mostly screened.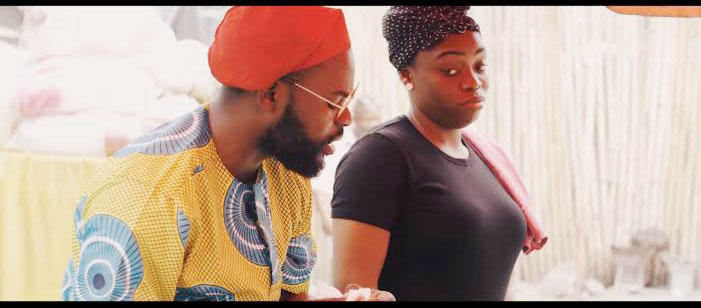 Today, one of the largest film streaming platforms, NETFLIX has a collection of music documentaries based on music genres, music stars, music phenomenon, music producers, famous disc jockeys and other music-related themes. At the moment, they have only one from Nigeria- Falz Experience. The Falz Experience seemed like a hurriedly cooked breakfast with mashed up scenes from concerts, totally lacking in deep insights into the world of Folarin Falana, the main subject of the visual narrative. Yet, Nigeria is fast becoming a global music capital.
Anywhere in the world, music landscape is constantly evolving. Many famed artists of the 40s and 50s could have been forgotten but for the existence of archival materials that constantly restore their memories. Millennials are likely to be lost when names like Chubby Checker, Millicent Small, The Penguins, and The Supremes are dropped. But it won't be strange to find some of them who will speak eloquently of Frank Sinatra, Tunde Nightingale, Elvis Presley, John Lennon, Sir Victor Uwaifo, Bobby Benson and a whole lot more because they had been exposed to some archival material either within a formal or non-formal learning environment.
Now, we face a scenario where most contemporary Nigerian music artists rely on the social media to document their lives. The process is, at its best, haphazard, mostly illogical documentation. You may call it organic. They capture a few daily routines, shows and then pictures of their endorsement deal contract signing moments. But what exactly really makes good content for music documentary? From a journalistic point of view, there must be a story or a theme, conflict, impact and how that music was influenced by the popular culture of the period. Then reliable sources could be the subject, his music associates, music journalists of the period, news stories, newspapers, concert footages, pictures, encyclopedia and others. A serious documentary film maker who wants to make a story out of Aretha Franklin will be grounded in knowledge of the civil rights movement in the US and how that shaped the music and cultural landscape from which the diva emerged. Also, to understand how gangster rap evolved in America, one needs to connect the crack business and showbiz before setting the camera on tripod.
Truly, any detailed music documentary movie around the late pop diva Whitney Houston will touch on subject matters such as the influence of the church in pop culture, vocal strength, crack epidemic, co-dependency, media attention, toxic relationships and music career in general. A music documentary on Bob Marley would capture the political climate in Jamaica, rastafarianism, consciousness music, reggae roots in London, cannabis, Pan-Africanism amongst other themes. Really, music documentaries play a significant role in educating the world. Documentaries such as Quincy, Hip-Hop Evolution, Rocketman have been quite insightful on the cross-generation of musicians and the price of fame.
Nigerian music artists of this period who are breaking into UK and American markets are more inclined to grant interviews to foreign media, creating a western archival material that may not necessarily provide a truly holistic perspective to their music background or career. Nigerian music artists hardly take respected music journalists or film makers on tours to document that aspect of their career. The whole eco-system of documenting music has not been cultivated. Our young music stars are not investing in music hubs; they are mostly clubbing and, in some cases, fighting themselves.
When Majek Fashek died in June 2020, just a few radio and television stations gave him a mention. The post-humous tribute in Nigerian media downplayed the music persona of Majek, with no thanks to his battered image of drug addiction in the media. That should signal to many of our successful Nigerian music stars that beyond globe-trotting and making commercially viable music, documenting their own true stories for future generation is a path that they must travel.
"I encourage young Africans to take up the camera and document history – those memories that make up the fabric of existence. To move forward we have to know where we come from," so says Bolaji Alonge, a culture journalist and international photographer behind the "Eyes of A Lagos Boy" brand. His work hinges on the culture, lifestyle and documentation, leading the next generation of culture advocates who see the power of music in interpreting life and history.