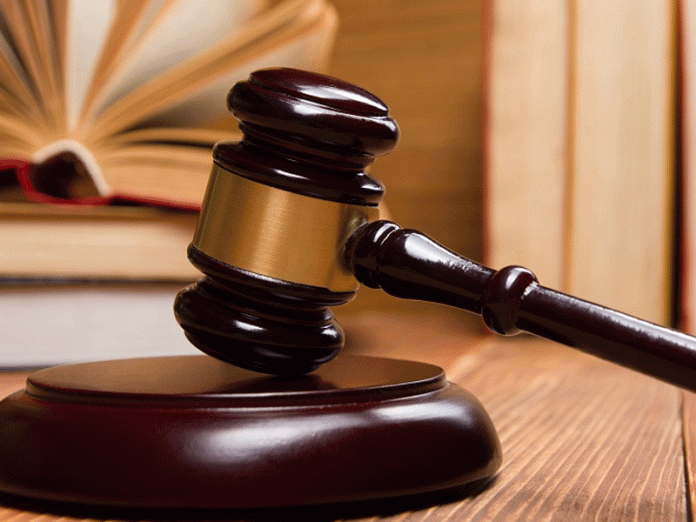 For a majority of Nigerian Lawyers, the Bench or the Inner Bar are the ultimate career destinations, and the attainment of either is the climax. It is however, a rarity in Nigeria, to find a Judge opting out of the Judiciary at a relatively young age, with many more years left to retirement. That is what Honourable Justice Olusola Ajibike Williams did when she honourably bowed out of the Lagos State Judiciary, to pursue her laudable vision of setting up Nigeria's first Paralegal Training Institute, Institute of Paralegal Services (IOPS), a non-profit making Institute. In a chat with Onikepo Braithwaite and Jude Igbanoi last Friday, she explained what motivated her bold and courageous move to step down from the Bench after 18 years, and her ambitious plans to entrench paralegal training, standardisation and practice in Nigeria, through her Institute of Paralegal Services located in Lagos
It is unusual in our country for anybody to step down from an established role, especially one which many crave like that of a High Court Judge which you were, to wade into fairly uncharted waters. What informed your decision to leave the Judiciary to found the Institute of Paralegal Services (IOPS)? As a Judge, did you observe any gaps that require filling through the creation of such an establishment? If so, what were these gaps? What benefit will the services and training at IOPS be to the administration of justice sector in general?
I am grateful for this opportunity and very happy to discuss The Institute of Paralegal Services (IOPS).
Yes it is unusual, but it has been done before. People crave for the position, without knowing what it entails. They see the glory and the prestige. They do not know the discipline, hard work and constraints of that path of honour. Indeed, being an entrepreneur is uncharted waters for me, but I discovered that it is in my DNA and history! You are also quite right that founding an Institute of this nature, is uncharted territory in Nigeria.
I am blessed to have been elevated rather early, so I have actually been on the Bench for 18 years. My decision to leave was informed by many things, but I had never intended that I would work as a High Court Judge till retirement age. Indeed, I started out aiming to be in the appellate court after 10 years. That proved unrealistic for many reasons. However, I even lost interest in going to the Court of Appeal within five years. My stint as a Judge in an election tribunal in 2011, sealed the issue for me!
I thoroughly enjoyed being a High Court Judge and formed the view that, next to the Magistrates Court, it is there, deep down in the trenches, that the work of dispensing justice to the people is done.
I identified lapses, and that gave me the vision to incorporate the Institute. I caught the vision in 2007. But, the Institute of Paralegal Services (IOPS) Ltd/Gte was finally incorporated in 2013. It is a company limited by guarantee, so it is not a commercial enterprise. It is a not-for-profit organisation. Any profits made by the Institute from training will be ploughed right back into the Institute, so there cannot be any sharing of its profits.
After the incorporation of the Institute, I realised that in this environment, I could not run the Institute while being on the Bench. So, I just had the incorporation certificate and did nothing to pursue my dream, in spite of my passion for it. I had been totally dissatisfied with the work on the Bench by that time anyway, and had meant to leave immediately I qualified for judicial pension after 15 years of service, but had to wait for some reasons.
The gaps I identified in our justice delivery industry, informed my decision to found the Institute ever before I left the Bench. As a matter of fact, I left the Bench in order to accomplish a mission that had been burning in my heart for over 10 years.
The gaps include the void between Lawyers and their clients; the Bench and Lawyers and the public; the lack of professionalism or proper training of support staff of the Bar and Bench which puts tremendous pressure on the Bar and Bench; and the fact that there is no regulation of those who assist in the dispensation of justice, which results in misconduct and no sense of responsibility or belonging, no dignity of labour for such workers who really are in a sensitive position.
Paralegals are the first responders, that the public, clients and non-Lawyers interact with. They can make or mar the experience a person has the first time they get to a court or a Lawyer's office or have anything to do with legal matters, yet, they are not properly trained and most of them lack understanding of this key role; so, it is handled very badly. Thus, we ended up for instance, with the unfortunate narrative that you should never have anything to do in court because it is a place of doom. If the populace had any iota of belief that the High Court is a temple of justice, it would not have suffered the defilement it did when the #EndSARS Protest was hijacked. Lawyers have suffered too, as they are seen as people who milk the populace, hide the truth and are ready to bend the law and to perpetrate and perpetuate injustice.
Incidentally, other people have identified this need and have also tried to run training programmes for paralegals. Sadly, they did not get the necessary encouragement and were forced to become lethargic about their projects, and abandon or suspend them. However, I believe Nigeria is ready for paralegalism now, after a steady decline that has created a dire need for the reformation of our administration of justice. These gaps affect the quality of legal service, as well as access to justice.
More recently, in a webinar organised by the Institute with George Etomi & Partners (law firm), an accomplished Senior Advocate of Nigeria, Mr. Wemimo Ogunde articulated a unique gap, which arises from the fact that our inherited English legal system is foreign, which has resulted in a distrust and misunderstanding of the system by the populace; so we need paralegals as a buffer between the populace and practitioners, to ensure understanding and create confidence. A skilled paralegal would know how to interview an illiterate or people generally, to ensure that the person feels confident enough to divulge all relevant information that will assist the cause of justice.
IOPS will benefit the administration of justice in many ways; principally, there will be better service delivery and client satisfaction with professionally trained paralegals, the burden on practitioners and Judges will be eased, and there will be better access to justice. Trained paralegals raise the level of efficiency in law offices and in the Judiciary, so they will be run more effectively. With better efficacy, there will be less congestion in the courts and less delay, which also translates to better access to justice.
Apart from working in law firms, legal departments, and courts, paralegals work in all walks of life. Our lawmakers need paralegals. Our local government representatives, need paralegal training. Members of tribunals and customary courts are involved in paralegal work, and must be trained. Our chiefs and community leaders dispense justice, so they will benefit from paralegal training. Even the general populace, need education on the rule of law and the administration of justice.
There will be job creation for the teeming unemployed youths and even middle-aged people, some who retired early; also for a lot of people who do not know what to do, and go about amassing irrelevant/impractical degrees and certifications.
With proper training, a foundation in ethics, enrolment of paralegals and regulation of the profession as advocated by IOPS, corruption in that space will be greatly reduced, if not eradicated.
Who exactly is a Paralegal and what is their core function within a Law Firm? Does their role extend beyond the Law office? The concept of a Paralegal has existed for decades in USA. Is IOPS the first of its kind in Nigeria? Are you affiliated with any American or foreign Institutes?
The definition of paralegal is:
"A person with legal skills, but who is not an Attorney, and who works under the supervision of Lawyer, or who is otherwise authorised by law to use those legal skills"
For our purposes in Nigeria, I would say that a paralegal is any person, trained through experience and or education, who supports or assists a Judge, Lawyer, the court system, a law office or legal department, in delivery of legal services and the dispensation of justice. It includes all persons carrying out administrative, clerical, procedural and/or substantive legal work, under the supervision of a judicial officer or a barrister and solicitor enrolled in the Supreme Court.
America in particular, recognised the fact that Attorneys are actually overtrained for many of the tasks they traditionally perform and this challenged their efficiency, and the creation of the paralegal role was a big step in reforming legal service delivery. On the other hand, Lawyers are analytical by training; they are not trained in administration, they know little or nothing about accounting. The core function of paralegals is that they assist with non-legal administrative work, as well as mundane legal work that do not necessarily require legal skills but require legal knowledge.
IOPS is the first of its kind in a sense, though there are other training establishments for paralegals in Nigeria. It is the first of its kind, in two specific ways. Firstly it is an Institute totally about paralegalism; it is not a faculty in a training establishment or just part of an organisation. Secondly, it aims not only to train, but it will develop the profession to ensure that paralegals are regulated and become stakeholders in justice delivery, and develop a roll of paralegals.
Our vision is to become the authority in paralegal education, as well as the arbiter of standards and professionalism in paralegal services.
Paralegalism is an evolving profession. I have always believed that many failures of our systems, come from our inability to develop home grown solutions. Paralegals in Nigeria must be paralegals in the Nigerian system meeting the needs of justice delivery in the Nigerian environment, so we do not strictly need affiliation. However, affiliation is desirable for exposure, networking and collaboration as the world is now a global village. So, we are in the process of affiliation with a body in the UK. We are starting there because, that is the mother of our legal system.
What are the academic requirements to qualify for training to be a Paralegal? Hitherto, Paralegals were basically unskilled School Certificate holders who were employed to perform sundry duties in Law Offices. But, for the first time we are seeing a concerted effort at training at retraining these vital cadre of staff. How long is the training? What curriculum does your Institute offer and what qualifications/certification do your graduates leave the Institution with on completion of their training? Is there a set curriculum that the training must take, or do you just provide ad-hoc training on different aspects? Can Legal Practitioners partake in some of the training at the Institute?
The beauty of paralegalism is that it is practical, not academic. It is more of professional training. Anyone can be a paralegal, with any level of education, but the minimum will be school certificate. School certificate holders will first be trained to obtain a diploma, thereafter, they will be trained professionally. For now, the Diploma will take nine to twelve months, unless we find that it will need two years as they have in some jurisdictions. Others with prior experience or university degrees/diploma will take 1 to 3 months if they are able to pass their exams the first time they take it; there is also a six-week accelerated programme.
The curriculum of paralegal training, is informed by the legal and administrative tasks they perform. Paralegals must grasp fundamental legal tenets and have a full understanding of their roles, as well as that of Lawyers. Our curriculum offers training in legal concepts, ethics and soft skills.
Graduates may have basic certifications for trainings, or graduate as qualified paralegals. They can then apply for membership of the Institute, and become Certified Paralegals. There is a set curriculum, and we also offer ad hoc trainings.
Lawyers can partake in the trainings. We actually have Lawyer paralegals in almost all jurisdictions; also usually when Lawyers relocate to other jurisdictions, they often find that it is easier to work as paralegals to get them integrated into the legal profession, and this training will give such a Lawyer an edge.
Also, there are many Lawyers who do not practice as Lawyers per se, but actually operate as paralegals in legal departments, corporate organisations, public offices, in Ministries, Parastatals, Administrative Tribunals, Associations, NGOs and other establishments (perform functions, legal or legal related tasks, administrative duties and even quasi-judicial functions). Such Lawyers will benefit from the Institute's training.
The Institute recommends that Lawyers attend certain standard ad hoc trainings, because they will be supervising paralegals and they need to understand the paralegals' roles, the limit of their functions, and how much help they can expect. The soft skills that are taught at these ad hoc trainings held at the beginning of each certification course, are also beneficial to them.
How does an Applicant go about gaining admission to IOPS?
Our website is www.iopls.com
Our Physical address is No. 36B Adekunle Fajuyi Way, G.R.A. Ikeja, Lagos Enquiries and registration can be done at either address.
We have free webinars periodically. We had one in partnership with George Etomi & Partners on the 15th of December, 2020; and just had one on 8th of January, 2021. Intending trainees register and attend these webinars, so they can find out more about the training.
In the past, we have witnessed many Paralegals like litigation clerks proceed to the University to study law and later go into legal practice. Should this be a natural progression? Should every Paralegal go through this route?
It is true that some paralegals end up as Lawyers because the legal profession is very interesting and attractive, but that is not a "natural progression" nor should it be the aim of every or any paralegal. Some people may actually aspire to be Lawyers, and find this route more convenient. Especially people funding their own education, or who need to make money while getting educated. The fact is that a paralegal is a legal professional though not a legal practitioner, and that is a profession in its own right. A paralegal must have dignity of labour, and not be seen as inferior to legal practitioner. If there is dignity of labour, the paralegal sees himself as a professional and has no need to aspire to be a Lawyer.
Nurses and medical technicians assist doctors, still members of nursing or other medical professions are seen as professionals in their own right; they are not en-route to becoming doctors. Aviation technicians and flight attendants do not see their jobs as a way to become pilots, nor do survey drafts men mandatorily graduate as surveyors. There are so many other examples.
As a matter of fact, in jurisdictions like the United States, you have independent paralegals who open their own office and work from there on contract basis for Lawyers. I know we will get there in Nigeria.
What type of services does the Institute render to the Judiciary, if any?
Last year the Honourable Chief Judge who has training of staff as one of his plans for the judiciary engaged the Institute, and IOPS held a capacity building workshop for staff of the Lagos State High Court. Registrars, court clerks, bailiffs, secretaries, clerks and office attendants were trained. Every one of them is a role player, and needs to understand his role in the value chain. Each participant is essential to the administration of justice. Staff of the judiciary must not only understand basic legal principles and the framework of justice; they must also see the big picture and their role in it.
They were also trained in soft skills like time management, customer service, self- development to enhance their performance. We trained the staff generally on heathy living, CPR and First Aid as well. This is the kind of service we offer. Staff must be trained and re-trained, if we truly want to reform the justice system. Our services will benefit the judiciary across the nation, and we are engaging them. The National Judicial Institute in Abuja is overwhelmed, and it is impracticable and an unnecessary expense to send all manner of judicial staff all the way to Abuja; furthermore their curriculum and focus is different from that of the Institute of Paralegal Services (IOPS).
Our services will also be of great benefit the Ministry of Justice (in this and other States), Office of the Public Defender, Citizens Mediation Centre, and a lot of other public offices.
Having been on the inside of the Judiciary, can you give us an inkling into why the wheels of justice are said to be too slow in Nigeria, and what can be done to hasten them? Is the remuneration for judicial officers and their conditions of service adequate? If you had the opportunity to reform the Judiciary, what would be the major steps that you would take to achieve this goal?
Basically, we must understand that by its very nature, "the wheels of justice" must be slow. There are many stakeholders and role players, and this intertwining naturally consumes time. In all climes, justice through the legal system is considered slow, but then that is relative. For instance, in the USA where public administration and every other system in the country works efficiently, a citizen complains about the court taking one year to settle his case. In England, considering that society and the workings of their own system, an individual whose case is concluded in two years, is dissatisfied with the pace or length of time it took.
Unfortunately, Nigeria as a whole hardly works! There are bureaucratic bottlenecks everywhere, illiteracy is prevalent, we have bad to no work ethics, corruption is rife, we have inadequate infrastructure…. The list of challenges can be endless. For our justice system to pick up, Nigeria as a whole must work.
Another cause of delay that must be addressed is the skewed, uninformed, unrealistic, impractical and even unfair standards of evaluation that have been adopted in Nigeria. For Judges, the standard is how many "contentious cases" they have decided, and no attention is paid to all other work they do. With the effect that a lot of judges focus on contentious trials which are often long drawn out, instead of summary disposal of cases or alternative dispute resolution.
For Lawyers, most of them aspire to be awarded the prestigious rank of Senior Advocate of Nigeria. Unfortunately one of the requirements for the conferment of this highly desired honour and recognition, is how many appeals the aspirant has argued. Two things result from that requirement. Lawyers concentrate on appeals and do not pay attention to the trials and other cases they have, and end up asking for endless adjournments so they can attend to their matters in the appellate courts; and because of the hierarchy of courts, a lower court cannot refuse applications for adjournment sought on the basis of having to appear in a higher court. The other thing is that Lawyers, in their bid to meet the requirement, file all manner of appeals and then ask for stay of execution which in most cases are granted because of the strictures and stance of the Court of Appeal, their protection of their hierarchy etc, leading to the stagnation of the trial.
Having said this, the Judiciary too has to pull up its bootstraps. The Nigerian Bar Association, also has a role to play. The executive has to really be serious with, and ensure independence of the Judiciary. The legislature is not left out, because our courts are faced with having to interpret and apply archaic laws, technical and unrealistic provisions, or laws that cannot be implemented due to lack of framework or infrastructure. On the part of the Judiciary, case management must be done effectively, there must be continuing legal education and capacity building for judicial officers. Disposition of cases without trial must be seriously practiced, a tough regime of costs must be instituted, and our backlog must be addressed. Adjournments must be rare.
Certainly the remuneration of judicial officers is grossly inadequate, and their conditions of service are hardly bearable. But, is that not the situation of every public worker, except our legislators and politicians? There has been much outcry and debate on the issue, so I am hopeful it will be redressed soon.
Reform of the Judiciary, must involve all stakeholders. I would say, elimination of backlog must be done immediately. Alternative dispute resolution must be primary, and a solid framework for it must be provided. Training and re-training of staff must be embarked upon, and rigorous discipline of errant Judges, Lawyers and staff must be enshrined. We must set up time lines and follow them strictly. Trial courts do a lot, but the spate and length of time of appeals is horrific. Nigeria must go back to limiting appeals. Somehow we have misconstrued fair hearing, and it has resulted in ridiculous decisions and technicality. Justice must be according to law, so we must make laws that will aid speedy dispensation of justice. Law making must involve Judges and Lawyers. It goes without saying, that there must be better infrastructure. One thing that is lacking and must be done, is public enlightenment and engagement. Non-custodial sentencing must be practiced.
The retirement age of Judges was recently increased slightly. Would you say that is a desirable thing for Nigeria? Many have complained that Judicial Officers are made to retire too early, especially those of the High Courts and below. Even the Supreme Court, that maybe our system should be fashioned on the American system where the Justices hold the position until they cannot function anymore, or they resign or die. Would that system work in Nigeria?
My answer is an emphatic NO! I just catalogued the challenges of the Judiciary . I deliberately left out the woes of a Judge, so as not to be plaintive. Nigeria being what it is, with all its stress, it is unhealthy for Judges to stay as long as 70 years on the Bench. 60 years for the lower Bench, and 65 for the High Court is not too early at all. It is kind. The problem is that, we have not learnt to invest in and properly investigate life after retirement. Generally, in Nigeria, people find it difficult to leave public service. Retired Judges are such a rich resource for administrative tribunals, the academia and training. They have to be young and agile enough, to be effective in that regard.
Over the years, it has been suggested that Judges, especially in the appellate courts should have Research Assistants, like is obtainable in the USA. Well-trained Lawyers helping Judges research cases and principles of law. Why does there appear to be a reluctance by Nigerian Judges to accept research assistants?
It is not true at all that Judges are reluctant to use research assistants; I have not come across any such resistance. Judges need them and are grateful for research assistants, because they make the work easier and free up the Judge to attend to more cases and judicial functions. In the Lagos State High Court, we have judicial assistants and Registrars (Legal) who are qualified Lawyers that assist Judges in research, support and administrative tasks. However, due to poor remuneration and lack of proper professional recognition, most of them leave or aspire to be Magistrates.
Again, as usual we are faced with the "Nigerian" issue. My emphasis would be on your definition of "well-trained Lawyers". Do we have them, and how many, to meet the needs of all judicial officers?
Sadly, I have found employability rather than unemployment, to be the bane of our society. So, if a Judge finds that the assistant is "not assisting" but adding to his burden would he be happy? I, for one, know the frustration and pain of working hard, only to have an uninformed supposed assistant spoil all my good work by some avoidable error. These things get Judges in trouble many times.
Actually, the need for professional and properly trained assistants for judicial officers ignited my desire to do something about it, and that need is part of what IOPS seeks to address. We have trainings on research, and other courses for judicial assistants.
Another unfortunate issue here, is the endemic corruption. We have found that people who work closely with Judges often abuse the position, fraudulently profiteering from it to the detriment of the Judge. So, some Judges may be wary of having Research Assistants, but I have not found that to be the case here in Lagos State.
You are raising the bar for paralegals. With the efforts you have made so far, what in your opinion should be the minimum qualification law firms should require for employing a paralegal personnel?
I have found that we pay undue attention to academic qualifications in Nigeria. Nigeria being what it is, the populace has responded with willy nilly obtaining a proliferation of certificates that are sadly not worth the paper they are written on, because their holders turn out to be barely literate and totally uneducated! So, the issue is not a minimum qualification, but acquisition of skills. If we get disciplined and well trained people with diplomas or even school certificate, law firms will run efficiently and effectively. A paralegal must be professionally trained for the job, whether he has a diploma or a doctorate degree.
The mission of the Institute of Paralegal Services is:
Pursuing the cause of justice by promoting excellence in the support services of the legal profession and the administration of justice.
What is the content of this training programme? Which core areas are paralegals trained in?
Our paralegals must and do receive training on what their profession is, fundamental principles of law and the administration of justice, skills like legal writing, office administration, legal research, interview skills, taking instructions, reporting and feedback, basic accounting, law office administration, ethics etc.
Those are general. The field is so wide that, trainings will be also tailored to the area of practice of the paralegal. For instance, there are core concepts that a paralegal in a firm that specialises in family law must be trained on, that are irrelevant to the paralegal employed by an entertainment law Lawyer. A paralegal that works in the Judiciary or the House of Assembly, in a commercial law practice or even the legal department of a company, will receive some training that is particularly relevant to that field of endeavour. We also have electives that the trainees can choose from.
My last words would be that this vision to improve the administration of justice by recognising the paralegal profession and ensuring its excellence, is a huge one. It is bigger than a single individual, or any organisation. I welcome all good-intentioned partners who will work with us in good faith, because the vision can only be accomplished by community effort. I foresee a situation where all paralegal training establishments collaborate and come together under the umbrella of an association of trainers, while an Association of Paralegals is also formed. That really, is the way forward, if we are serious about reforming our justice system.
Thank you very much.