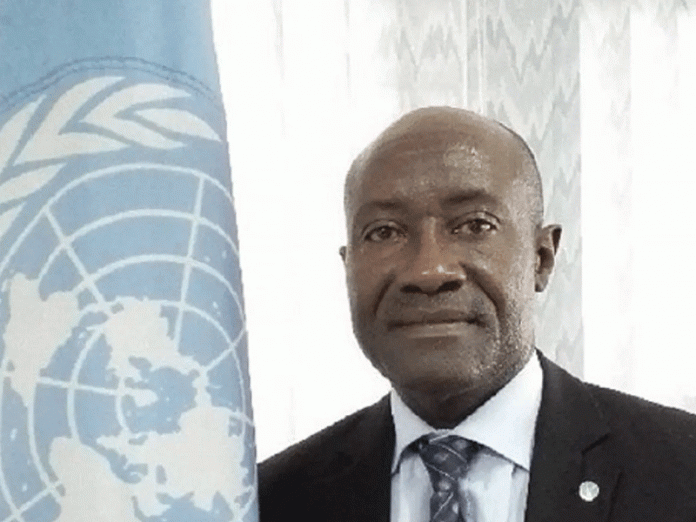 By Seriki Adinoyi in Jos
The Food and Agriculture Organisation (FAO) has expressed fears that African Swine Fever (ASF), a disease whose outbreak has claimed over 70,000 pigs in Nigeria, may pose socio-economic effect and threaten food security in the country if not quickly contained.
The Country Representative of FAO in Nigeria and ECOWAS, Mr. Fred Kafeero, observed this in Jos, Plateau State during the opening ceremony of a training workshop organized for pig value chain operators on proper implementation of biosecurity.
Represented by FAO communication specialist, David Tsokar, Kafeero said: "Unlike other Trans-boundary Animal Diseases (TADs), ASF has no known cure or vaccine; the only remedy for its prevention remains strict adherence to basic hygienic practices commonly known as biosecurity measures. Operators therefore need to embrace biosecurity measures as an option.
"We are training operators in value chain in 20 states and the Federal Capital Territory (FCT). The operators in the value chain are very strategic in the effort to control and spread of the disease. They are the marketers, distributors, producers and farmers that must be properly capacitated to save livelihoods and mitigate food insecurity."
Earlier, in his opening address, the Director and Chief Veterinary Officer of Nigeria, Federal Department of Veterinary and Pest Control Services, Dr. Olaniran Alabi, said the training was organized by the Federal Ministry of Agriculture and Rural Development (FMARD), in collaboration with the Food and Agriculture Organization (FAO) of the United Nations.
Appreciating the FAO for always responding positively, even at short notices to requests for assistance to control outbreaks of major livestock diseases, Alabi observed that the training became necessary after a recent outbreak of African Swine Fever (ASF) which started at a major pig farm settlement in Oke Aro located between Lagos and Ogun States.
He said the outbreak in Oke Aro coincided with the onset of the COVID-19 pandemic. "As a result of this, responses to the outbreaks were distorted by the COVID-19 lockdown. The disease later spread to more states leading to substantial losses to the pig industry. Official reports indicated that over 70,000 pigs were lost due the disease within three months. This figure could be higher, since some affected pig farmers might not remember to report the disease, out of frustration."
According to Alabi, the disease caused huge damage to the pig industry, livelihoods and food security, and in order to bring the situation under control, the federal government through the Regional Disease Surveillance System, Enhancement (REDISSE II) Project had to distribute disinfectants, Personal Protective Equipment (PPE), rubber boots, surveillance kits, sampling materials among other things to all the 36 states including FCT as well as Veterinary Teaching Hospitals and Division of Agricultural College, Samaru Zaria.
He said: "As front liners in pig business in Nigeria, it is envisaged that we will continue to collaborate to further enhance our successes towards the containment of the ASF outbreaks. Thus, the facilitators to this training have been carefully selected based on merit and most of them are not only experts on the prevention and control of ASF but pig farmers themselves."