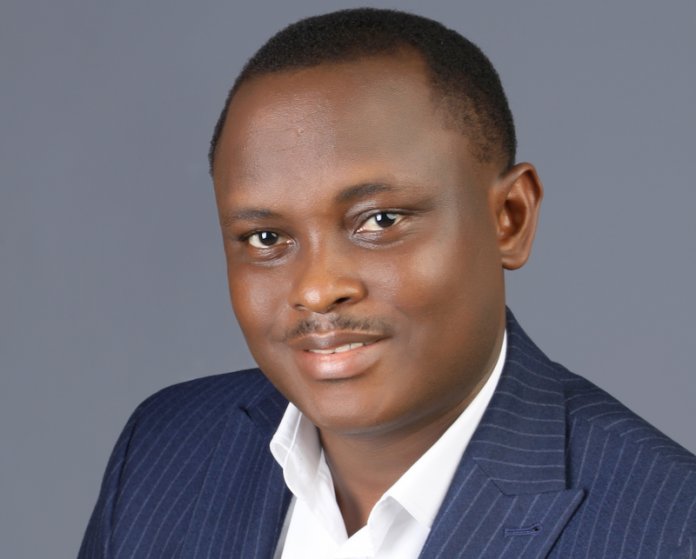 Country Manager, Dimension Data Nigeria, Olugbenga Olabiyi, speaks on the company's recent rebranding and its commitment to drive the Nigerian enterprise market through enhanced customers' experience. Emma Okonji presents the excerpts:
Internet Solutions recently announced a rebrand to Dimension Data in Nigeria. Why did it become necessary to rebrand the company?
The need to rebrand became necessary in order to reposition the company to serve our clients better. The company previously had four operating entities although not all of them were operating in Nigeria. We had Dimension Data itself and its subsidiaries; Internet Solutions, Merchants, Continuity SA, and BriteHouse. These acquisitions had different sets of core competencies and capabilities hence the need to unite all these business units across Africa including Internet Solutions Nigeria as one people, with one name, under a single client-centred operating model. The board considered bringing all these entities together under the construct that "the whole is better than the sum of its parts." For instance, Internet Solutions is focused on connectivity and cloud infrastructure, BriteHouse is good with applications development, Continuity SA is good with business continuity plans for enterprises, and so on. It is important to bring these companies under the big umbrella of Dimension Data and start offering better value to the market and enabling customers to achieve better business outcomes. Unifying these companies with a single name and operating model will bring these great businesses together as a better company and unlock greater innovation, from a place of greater strength. It will also allow us to effectively and efficiently execute our go-to-market strategy and enable our clients' success in a digital-first world; one characterised by technologies that are converging to deliver relevant solutions for real business impact.
Tell us about the five go-to-market areas and what they mean for the future of the company?
Our former operating model had different parts, which were quite specialised but not as effective as we wanted. We had to take a step back to develop a more efficient process and go-to-market that takes us closer to the clients and makes us faster and more agile in delivering our value proposition to our clients. By unifying all our business units in Africa as one people, we will move faster, remove internal competition, duplication of resources and barriers to effectiveness, while maximising the exceptional talent we have across the group to better serve our clients.
Thus, we reorganised around five go-to-market areas to deliver intelligent technology and services that are aligned to our clients' journeys, in Intelligent Infrastructure, Intelligent Workplace and Customer Experience, Intelligent Business Applications, Intelligent Innovation, and Intelligent Security.
Intelligent Infrastructure provides the infrastructure required to deliver your ICT services such as connectivity, virtual hosting, for instance with the hyperscalers like AWS, Microsoft Azure, or Dimension Data's native platforms.
After we deliver the IT stack and services e.g next-gen networks, we have to secure them. This is where our Intelligent Security infrastructure comes into play. With the advent of COVID-19, it has become more important to secure everything we do online as more engagement have moved online since the pandemic outbreak. With our Intelligent Security, we are well-positioned to walk the journey with our enterprise partners. Our Intelligent Business Application leverages the deep capabilities of BriteHouse and its competencies in software and application development and with this, we can address the specific pain points of our clients. This goes beyond simply delivering connectivity to delivering relevant, bespoke applications and software to achieve the business outcomes our clients seek.
With Intelligent Workplace, we are responding to the seismic shift that the pandemic has wrought on the traditional workplace. Several companies have delayed resumption into physical offices till 2021, some 2022. Yet, this has not impacted their productivity as they are doing more and getting more value from their staff with current online collaborations. Intelligent Workplace provides solutions that help you tear down the four walls, take business away from the brick and mortar construct, and get your employees to work from anywhere. And we have the solutions to help companies transform their workforce this way.
Our Intelligent Client Experience provides intelligent analysis that the client wants, giving them more data to contextualise and customise their customer experiences. Gone are the days when service providers only offered boutique products with one size fits all services. What we do now is to tailor specific requirements based on real-time data from customer engagement so that they benefit from an altogether exciting experience.
What is the expected impact of the rebrand of Dimension Data in Nigeria?
For Dimension Data, it's a big change in how we operate. Uniting more than four operating companies together under the same umbrella involves a lot of synergies; we have had to integrate our IT processes and other processes, to achieve improved, efficient ways of doing things and getting our staff to do more. We have a streamlined ID system, which allows staff to reach out to anyone in the group and move things a lot faster than previously. In terms of client delivery, because we have rolled everyone under the same umbrella with different unique capabilities and competencies, we have an all-encompassing and very deep repository of knowledge that people can tap into to solve our unique clients' problems. Our client-first operating model allows Dimension Data to unlock greater innovation and give our clients the power to build their futures using game-changing technology, from a place of greater strength. With the business units we have, we can solve any client problem and do this with the rich deposit of skills that lies with the group. We have some of the best engineers, global engineers who have seen more of the specific nuances people typically experience with client issues and can bring their vast experiences to solve unique problems in Nigeria. The Nigerian team is local, to contextualise issues that our Nigerian clients face and make sure that we give a global and best-in-class service.
There is always a cost barrier between businesses and the adoption of technology. How do you intend to resolve cost hurdle in business transformation ?
When you start to deliver a project, you need to have the triple constraints in perspective: time, cost and quality. Cost is indeed a big barrier to technology adoption. But when you have a partner who can deliver value, understands your pain points, and quickly improves your internal process to design something that results in business growth and an outcome that endears your clients to you; I am sure the last thing you focus on is cost. You will begin to think about the value proposition for your client as well as the growth and profitability it brings to your business. Hence, the cost conversation is no longer at the front burner; what you focus on is value. So value is what Dimension Data brings to its esteemed clients and partners in Nigeria. We are bringing our experiences delivering value globally to bear in the Nigerian market, helping local businesses deal with global competition through cost efficiencies enabled by IT allowing them focus on delivering value to their clients at the right price
What differentiates the newly rebranded Dimension Data from the other technology and ISP companies in Nigeria?
In terms of global delivery of ICT, we have the best-in-class infrastructure to meet the ICT requirements of clients locally in Nigeria. The existing clients of Internet Solutions were already enjoying this service. As we rebrand officially as Dimension Data, we are saying that there is no level of ICT requirements that we are not able to deliver in Nigeria. We have done it across the globe and in different continents. We are bringing these same competencies and capabilities and coming down to Nigeria to offer skillsets that have been lacking in Nigeria. We have global MPLS services, we have infrastructure that can scale quickly to multiple resource capacities and we have our people globally and locally who are continuously trained to deliver the best-in-category level of services. These are the things we are bringing to bear; the people, the truly world-class infrastructure, and solutions, which when put together, gives you something you cannot get anywhere else in the industry.
As the new Country Manager for Dimension Data in Nigeria, how are you planning to increase your share of the IT market in the country?
I think I would like to play this card closer to my chest. But I will say we are coming into the market with improved technology know-how and solutions. We are bringing enhanced thought leadership on technology and will participate more in industry events to allow people to know the level of value that we bring to the Nigerian market. We also understand what clients want; a provider who can understand their industry, their unique requirements, their pain points, and who can bring value, and can walk the partnership journey with them. We are not in this to offer transactional services, but we are on a journey with our clients to make them our friends, to make their worries our worries, and to grow with them. Our primary objective is not just to grow the IT market in the country, but to add value as much as we can.
What are the trends you have seen emerge from the COVID-19 pandemic and its impact on businesses? What opportunities do you see for Dimension Data this period?
COVID-19 has changed the way the world works. I will give an analogy to describe this. I like watching football and I follow football games a lot. Can you imagine football games without spectators? That is what COVID-19 has done to the world. Before now, we hadn't imagined football played in an empty stadium. But that is the reality of what confronts us today. COVID-19 has presented technology companies with unique opportunities; we have seen how Zoom and Microsoft Teams power most of the remote online collaborations and meetings – yielding very profitable financial outcomes for these respective companies. The onus is on the leadership of companies to look critically at their processes and see where technology can enable them to do more and differently – driving efficiencies and growth post COVID-19. The world needs to work differently than it used to. We need to look at ways of working more efficiently, by leveraging the power of technology. Digital transformation has been a to-do for businesses over the past decade, but no single force could have accentuated that movement like COVID-19. And even after we overcome the pandemic, we should entrench the efficiencies it brought in its wake. Businesses, Dimension Data inclusive, need to look at the opportunities presented by COVID-19 and see how we can do better based on the efficiencies we get from ICT. COVID-19 increased our focus on our mobility offerings, guaranteeing our services everywhere our customers go. And this is one area our clients have derived the most value during this period because we can support a high level of reliability, availability, and security for their virtual collaborations and meetings during this period, leveraging our global infrastructure play and local competencies.
Would you be launching new products as a result of the rebrand?
Yes, definitely. We are currently contexualizing the products with the new 'One Dimension Data' rebrand to overlay our traditional connectivity and cloud services with more intelligent services. We will integrate our product portfolio locally but contextualise them to the local requirements in Nigeria before we launch new products. Our focus will be to provide end-to-end managed services, bringing to bear Dimension Data's core technology and IT management expertise of over years.
Can you give us some insights into the company's focus on the ongoing 'One Dimension Data, One People, One Name' campaign?
At Dimension Data, we are very proud of our people and the repository of talents we have locally and globally. The 'One Dimension Data' campaign encompasses the rebrand itself, and how the employees of Dimension Data can begin to work together going forward. For instance, If I need assistance with providing a solution for which the technical expertise is not readily available at Dimension Data in Nigeria; I can call a colleague working in Singapore who is highly skilled in that area – and together we deliver a perfect client experience. When people come together, great things happen. The campaign is focused on making our clients do more, helping them succeed in a digital-first world by offering innovative solutions targeted at solving their pain points, and enabling them to achieve desirable business outcomes. We will continue to work closely with clients – sharing insights on what their peers are doing in different markets around the work.
This will significantly boost their confidence and reduce risks associated with initiating new market entries during global business expansion.