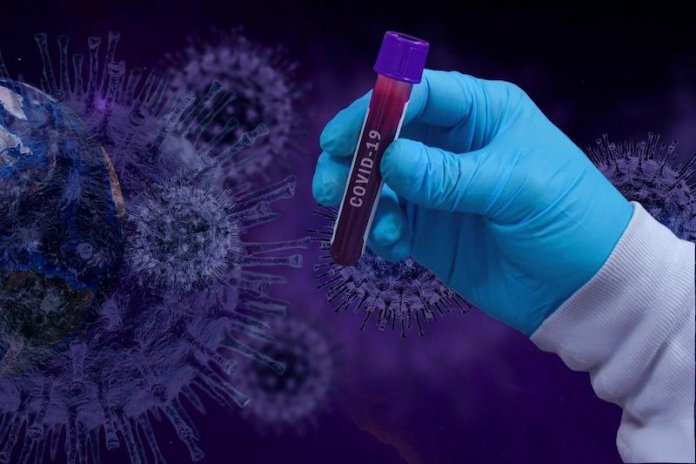 Since December 2019 or thereabouts, when the Covid-19 pandemic reared its ugly head, the world rapidly changed in a matter of weeks; and it does not appear as if things will ever be the same again, or at least, not for some years to come. Closer home, the virus struck even in the face of doubts and scepticism, and one of the survivors of Covid-19 is the former Director-General of the Nigerian Institute of Advanced Legal Studies (NIALS), Professor Epiphany Azinge, SAN. Last week, he narrated his harrowing experience to Onikepo Braithwaite and Jude Igbanoi in an emotionally-laden interview where he gave kudos to the medical team stationed at the Isolation Centre at Gwagwalada Specialist Hospital, Abuja, where he was treated and nursed back to health. He also talked about the class action which they have filed against China, holding China responsible for the spread of the dreaded virus and the dire consequences arising therefrom, and his humble achievements after 40 years at the Bar
You recently contacted and recovered from the Covid-19 virus. Kindly, take us through your whole experience, from the symptoms you had, when you tested positive for the virus, up to your discharge from hospital. How was your hospital stay? What has been your experience since your discharge and recovery? Have you experienced any stigma from friends and professional colleagues? If so, how have you coped? What advice do you have to give generally on staying safe? Are you satisfied with the health care system in Nigeria, and the care you received?
Yes. 18th of August to be exact. It is still a mystery, how I got entangled in that ugly experience. I locked down as far back as March 19th, ever before the official lockdown. I never left my house, not even to the office or anywhere else. I seldom even went downstairs from my library upstairs. The inkling is that, it must have been from one of the domestics in the house. In my attempt to be safe, I requested my driver to proceed on temporary leave, and I started driving myself. I have accepted my experience in good faith, and I believe that God wanted me to undergo the turbulence of Covid-19 for a purpose.
My experience was harrowing, to say the least. This was worsened by my pre-existing condition of diabetes type 2. I was asymptomatic, and from onset there was no evidence of all those symptoms. That created some delay, in coming up with a proper diagnosis. My temperature spiked only for a day, and quickly normalised after I submitted to Malaria treatment and control of my sugar level.
Things took a turn for the worse when my oxygen level started dropping, and I was loosing strength. My wife, siblings and friends quickly advised that I should be subjected to a Covid test, to clear all doubts. Quickly my wife invited them, and I had the test. In less than 24 hours, the results came back positive.
Was I scared. Yes I was. But, what kept ringing in my brain was the advert that said that COVID-19 is not a death sentence. I knew I must be strong for my family and to achieve this, I must draw inner strength to survive the ordeal and fight for my life. I promised myself that I must survive by the grace of God.
Credit to NCDC; they immediately sent Ambulance to convey me to their isolation treatment centre of the specialist hospital at Gwagwalada. I was very composed, conscious, but very weak when I arrived the centre. The team of medical personnel under Dr Tahir, were magnificent. About 10 of them moved to my room and psychologically I was enormously energised, and I knew I was destined to ride the storm. I was doubly determined to do so.
They worked on my oxygen level, sugar level and administered the best drug available for fighting the virus. I got the best attention of my life, in the hospital. For the record, I have never slept in any hospital, for over 40 years. So, naturally this experience was doubly challenging for my family.
I am highly indebted to my wife, my children, my siblings, in laws, friends, Governor Okowa, Peter Obi, my Senator friends, my colleagues, College of Catholic Bishops, starting from Archbishop Akubueze, Monks in various locations, offering prayers constantly for my healing.
On my third day in hospital, my oxygen was as good as normalised, my sugar level was under control, my appetite was gradually getting back, and my strength creeping in. Once my oxygen pack was discontinued, I knew I was on the way out. The next would be for another test to be conducted. That was not done till after a week, and the result came back negative.
I have survived Covid-19, and I was prepared to shout it out on the hills of Abuja, the River in Asaba and the Lagoon in Lagos!
I am thankful to my doctors, and all the supporting staff of the hospital. The treatment was world class, and a credit to Nigerian medical facilities for COVID-19 treatment. It may not be an indication of the well-proclaimed poor medical facilities in Nigeria. I would not know whether there are ventilators available or not, because I did not have reason to ask questions.
I have been home for over a month now, and fully recovered.
Happily, no other member of my family was affected. To God be the glory. My friends and colleagues have been coming to visit me. It cannot be denied that, there are some who are cleverly distancing themselves. It makes no difference to me. I am a Covid-19 survivor. I am not ashamed to say so. COVID-19 is real, and not an experience one wishes on one's worst enemy. Thank God for saving my life.
We understand you have filed a suit against China on the Covid-19 pandemic. What informed your decision to do so? Kindly, give us an overview of the case, and what you hope to achieve from the proceedings.
Our legal team filed action against China in our class action suit at the FCT High Court, in July this year. The case was scheduled for mention, on the 14th of September. Due to official engagements involving the swearing in of new judicial officers, the court could not sit and case was adjourned to 15th of October.
Ironically, when I conceptualised the idea to bring an action against China for the Covid-19 pandemic, the catastrophic consequences of the virus for me was at the realm of conjecture. My baptism of the affliction of Covid-19, brought me closer to the reality of this terrifying and lethal virus. Perhaps, my approach and perception may never have been the same, if I had experienced the trauma before filing the action.
Observing the sequence of events from the onset, left me in no doubt that that China was not honest enough in the way they went about the Covid-19 pandemic emergence. For a virus that broke out in December 2019 in the Wuhan city in Hubei province of China, not much was done to curtail its transmission from Wuhan to the outside world. The chronological sequence of events lends credence to the complicity of China in the spread of the disease worldwide, and its eventual arrival in Nigeria at about February 2020 with catastrophic consequences.
We predicated our case on the lapses and acts of omissions and commissions by China, in dealing with the spread of the virus. Our case seeks to address the following issues:
(a) China's attempt to conceal the existence of the virus in contravention of the WHO Guidelines, and failure to report the outbreak on time
(b) China's failure to curb and curtail the spread of the virus to other nations including Nigeria
(c) China's conduct that contravened the provisions of the draft Articles of the Responsibility of States for wrongful Acts
(d) China's Negligence and Breach of duty of case
(e) China's breach of Humanitarian rights
(f) China's breach of Environmental rights
(g) China's nuisance
All these were extensively addressed, with particulars well articulated.
We are claiming a relief of general damages of $200 million. The good news is that many people, corporate bodies and business organisations, came forward to join as Plaintiffs in the action against China. Procedurally, there are hurdles to be scaled in class action matters before hearing.
We are ready to confront the hurdles. But, more importantly, we are ready to combat jurisdictional issues that many imagine will be our main obstacle. We are ready to overcome that too, and set the Law in tandem with emerging jurisprudence on actions of organs of State as attributable to the State. Hence, we have sued China and seven other organs of the Chinese government. Once the organs are liable, China is automatically liable. The issue of jurisdiction, we posit, will be settled accordingly.
Congratulations Learned Silk on your 40 years of Law Practice. How has your journey been so far? What would you say have been the highlights of your career? When you assumed office as Director General of the Nigerian Institute of Advanced Legal Studies (NIALS), you focused on achieving a set of goals, one of which was to raise NIALS to the status of a world class legal training institution. Looking back, would you say those goals were achieved?
Thank you very much. July 19th marked exactly 40 years of my call to bar. I am grateful to God, for keeping me thus far. Our Class of 1980 were planning to celebrate our anniversary with pomp and pageantry, but Covid-19 proved an obstacle.
I must confess it has been a memorable journey, since 1980. I have been engaged in a career that spanned from the Academic to public service, to legal research and advocacy, to institutional administration, then back to legal practice, consultancy to Governments and Corporate Organisations, and then driving of my foundation, EPIPHANY AZINGE FOUNDATION which is basically a catalyst for promoting EPIPHANY AZINGE UNIVERSITY.
It is difficult to pigeon–hole, or highlight special attainments of my career. Suffice it to say that, I am fulfilled with the much I have achieved so far. I need not chronicle them, since so much is in the public domain. Even at that, it is important to state that I find special joy in the number of students I have mentored over the years. In my over 35 years as an Academic, I have mentored over 10,000 students and groomed a large number of Lawyers at the Bar. Within these years, I have been privileged to serve my country, both locally and internationally. Currently, I am a re-elected member/Judge of the Commonwealth Arbitral Tribunal in London where in the last five years, I have represented both Nigeria and Africa. At the moment, I am the longest serving member of the Tribunal, and widely tipped for the Presidency of the Tribunal.
Nigerian Institute of Advanced Legal Studies, under my watch remains a study in dogged determination and undiluted enthusiasm to carve a niche, and promote the Institute as a world class centre of legal excellence. Apart from attracting world class scholars from Harvard and other Ivy League schools in U.S for sabbaticals and occasional lectures, we entered into cooperations with schools in Canada, South Africa and South Korea for exchange programs and joint research undertakings. We had the best publications (peer reviewed), in diverse areas of law. Our law journals were highly regarded, and scholars all over the world scrambled to publish in our journals.
We invited world-class jurists not only to deliver lectures, but also to engage with our Supreme Court Justices. The visit of Hon Justice Baqwatti, former Chief Justice of India was epochal, and he treated our Justices of the Supreme Court to the harmonious construction of Chapters 2 and 4 of the Constitution, in order to confer justifiability to fundamental objectives and directive principles of State policy.
Our Centenary Law Exhibition and lectures were top of the range, so also was the festival of legal scholarship. It is not possible to chronicle all that we tried to achieve, but credit also goes to my colleagues who were very supportive, and who made my watch intellectually stimulating and turned the institute into NIGERIA'S LAW ABODE. I am gratified that my successors in office have excelled better than I did, and I have never distanced myself from the Institute. Looking back, I can say with all humility, that we elevated the status of the Institute to a world-class research institute.
Your tenure as the DG of NIALS saw the elevation of a record number of academic staff to the position of Professor? What informed your decision to do this, and how have they fared subsequently, in the pursuit of academic excellence of the Institution?
The Faculty of any institution, is the most credible index for establishing the stature and status of that institution.
Under my watch, Nigerian Institute of Advanced Legal Studies, in our quest to attain world class status and become "Nigeria's Law Abode", placed a lot of premium in building capacity and acknowledging excellence amongst our colleagues all over the world. This prompted us to duly assess professorial applications, from within and outside the Institute. In addition to those appointed, we also attracted some professors into our Faculty. The depth and breadth of scholarships at our disposal, the research propensity of the professors, their fields of specialisation, outstanding distinction in academic leadership and their mentoring capabilities, undoubtedly put the Institute on the map of legal scholarship worldwide.
My philosophy has always been that "a candle does not diminish by lighting another candle". So, I was favourably disposed to pushing scholars to the zenith of their careers.
Not because I wanted to, but because their brilliance and excellence shined through. The good news is that, most of them have not only achieved academic excellence as Professors of Law, but also professional distinction as Senior Advocates of Nigeria. The Institute continues to benefit from their leadership qualities and mentoring capacities, for the budding scholars we pushed to all parts of the globe for intellectual exposure and pursuit of higher academic degrees. Most of them are back with their PHDs, and some are at the threshold of taking their own professorial chairs.
I am immensely satisfied that most of those elevated to professorial chairs, have also distinguished themselves in many other spheres of human endeavour. One is now a Vice Chancellor, some served creditably in public service, and two of them served meritoriously as Deans of Law faculties. One is among the only 20 Nigerian Law Professors to have achieved the highest distinction as a Chartered Arbitrator, and the other is a leading voice in the world of intellectual property, who recently narrowly missed out becoming the Chief Executive of World Intellectual Property Organisation. Others have steadfastly stayed back to help build capacity and promote research excellence, at the Institute.
The NBA has faced a considerable amount of controversy this year, from the recently concluded elections to the disinvitation of Governor El Rufai from the 2020 AGC, and the purported amendment of the RPC by the Attorney-General of the Federation. Kindly, comment on all these events. Do you agree with the Board of Trustees' decision to uphold the elections, notwithstanding its flaws and the disenfranchisement of 14,000 Lawyers? Should Governor El Rufai have been disinvited or should he have been given a chance to speak at the Conference to clear the air on the allegations of breach of the rule of law levelled against him, especially in the matter of the Southern Kaduna crisis? Can the AGF amend the RPC in the manner he did?
It is rather unfortunate that controversy has trailed successive NBA general elections, for over a decade now. For members of a profession that should be moulding the thoughts and values of society, it is an embarrassing scorecard, that our elections are always deemed to be flawed by opposing camps in the electoral contest.
The 2020 NBA election that enthroned Olumide Akpata as the NBA President, is unique in many ways. First is that, a non-SAN after so many years, was voted into office as President of the Bar. Secondly, that it was one of the most issue based elections in a long time. Thirdly, it was devoid of personality conflicts.
In many ways than one, I endorse and agree with the Board of Trustees decision to uphold the election.
I am not fully seised of the facts of the events, that culminated in the disinvitation of Governor El-Rufai. It happened when I was battling Covid-19, in the hospital. I have not yet been updated on the facts, since I was discharged on the 28th of August, 2020.
Truth be told, I seriously doubt if it is not an act of cowardice or extreme display of emotions, for a decision to be taken to disinvite Governor El-Rufai. Though to invite or not invite is a decision best taken at NEC, once the invitation had been extended to the Governor by the TCCP of the AGC, it was incorrect for NEC to disinvite him, regardless of supervening circumstances after the invitation.
Lawyers by training are products of the maxim "Audi alterem Patem"-"Hear the other party".
Governor El-Rufai was not given the platform, to present his own side of the story.
Experts in the art of cross-examination would have had a field day subjecting him to barrage of questions, and suffocating him with facts and evidence that would have reduced him to a rain beaten chicken. NO, we did not avail members of the profession the opportunity to confront Mr Governor. We rather disingenuously opted for an approach that is patently disrespectful, and brazenly antagonistic and hostile. In doing this, you not only embarrassed Mr Governor, but also offended the sensibilities of his people. We are still grappling with the fallout of what ordinarily was an avoidable controversy.
The purported amendment of the Rules of Professional Conduct of the legal profession, has undoubtedly generated a lot of controversy. The truth, which is most evident, is that no one can say categorically whether or not the Attorney-General of the Federation acted ultra vires his powers, or in total disregard of the process and procedure for amending the RPC. There have been cacophony of voices with diverse views on this subject, and this gives cause for concern about the degree of documentation of processes by the NBA.
Ordinarily, the stage was set for a judicial pronouncement on this matter. But, I fully endorse the idea of withdrawing the action in court and allowing for a peaceful and negotiated settlement of the issue by the NBA Leadership and the Attorney-General of the Federation.
Yours is apparently a fully Lawyered family, with your wife and yourself holding Doctorate degrees in law and both being members of the Inner Bar; with your children following in your footsteps by joining the profession; can one say this is deliberate or simply a coincidence?
To a large extent, my wife and I have tried to carve a niche for ourselves within the profession. It is not by our might, but by the special grace of God. Earning a PHD and attaining the rank of Senior Advocate of Nigeria, does not confer any special status on us. It does not make us conceited, or feel superior to any other person. We operate from that premise.
Three out of our four children read Law, out of their own volition. We never cajoled, persuaded, compelled, dictated or directed them. One of them that equally took a PHD from Warwick University, has just been promoted as a senior Lexturer in Law at Lincoln University in England. Possibly, she is lost to the Academia. Her twin sister read Software Engineering, but comes across as one with the best legal mind amongst all of us.
My first daughter is the only one that identifies with the chambers presently, but it is clear to us that she prefers a career in Public Service or Public Corporations. We have given her the freedom, to explore her best options.
My son read Law in Southampton, but curiously, he switched to take a Masters degree in Global Politics and Diplomacy from the same University. His passion is foreign relations, roving the world and becoming a citizen of the world. Ironically, he is currently a staff at N.D.I.C, and his department is not law related at all. So, it is obvious that we do not go out of our way to impose.
The family slogan is endeavour to excel in whatever you do, and always be a good Ambassador of the family. Wear the name with honour and dignity, and be a role model to your peers. It presupposes therefore, that their entry into law, was more of coincidence than imposition.