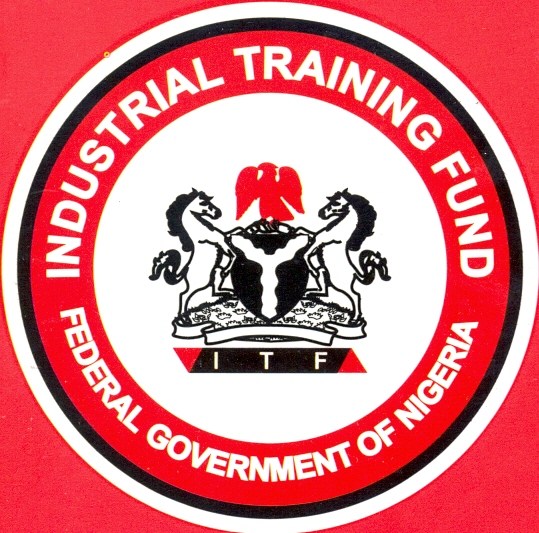 Seriki Adinoyi in Jos
The reappointed Director General of Industrial Training Fund (ITF), Joseph Ari has charged staff of the Fund to rise up to their various duties, warning that, "The tendency for a segment of the workforce, to standby, inert and unwilling to contribute to the development of the Fund will no longer be tolerated."
He added that, "Management has resolved to completely stamp out through appropriate sanctions all negative tendencies that are obstacles to the wheels of our progress, even as it is equally committed to ensuring that the entire workforce is carried along and is empowered to effectively perform its duties optimally."
Ari has just served out his first tenure of four years during which the ITF witnessed achievements on many fronts.
He was recently reappointed by President Mohammadu Buhari for another term of four years.
At a reception organized by management staff of the Fund in his honour in Jos recently, the DG appreciated the contribution of staff that made his first tenure a success, but warned that all hands must be on deck to ITF to an enviable height.
He said, "I must appreciate that discipline in the Fund has improved tremendously as staff are more punctual and regular at work, but punctuality and regularity are no longer enough.
"I therefore urge supervisors and responsible officers not to hesitate to apply all necessary and appropriate sanctions to rid our system of indolence, truancy, harmful gossip and other such abhorrent attitudes, as they have no place in our dear institution. All hands must be on deck in moving the ITF to the next level."
He, however, said his doors are always be open for new and innovative ideas that will drive the ITF forward, "as I believe that if creativity is given a free rein, we will together build the Agency that our forebears envisioned."
On the target of the Fund in the new tenure, the DG said, "The plan, which implementation has already commenced and will terminate in 2024, is targeted at rectifying the pitfalls that were observed in the implementation of the first phase, build on the achievements thereof, and directly address emergent challenges of our stakeholders as a result of the COVID-19 pandemic.
"It has nine focus areas namely: Direct Training Services, Revenue Generation and Sustainable Funding, Resource Utilisation, Special Intervention Programmes, Human Capital Development, Students Industrial Work Experience Scheme (SIWES), Research and Development, Automation of Business Processes and other Programmes and Services. These focus areas will guide us going forward."