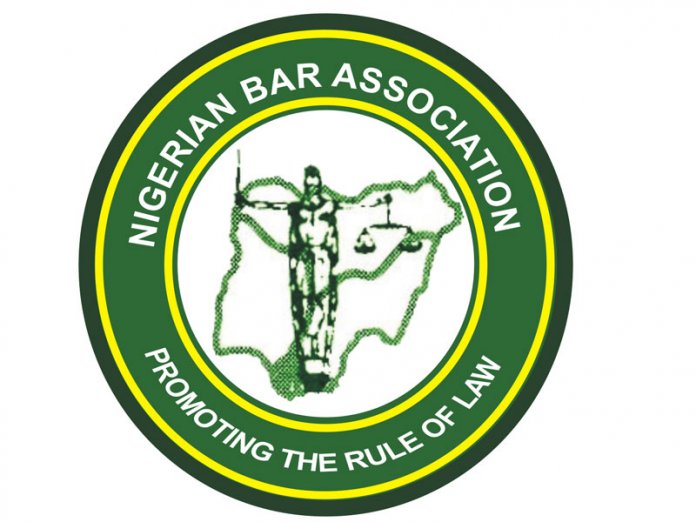 By Femi Akintunde-Johnson
Usually, you don't find lawyers struggling to make a name for themselves on theatrical platforms. We find the attempt and reasons for starting another umbrella body for Nigerian lawyers both laughable, and regrettable. Recently, the Nigerian Bar Association asked one of its guest speakers, Nasir el-Rufai, the governor of Kaduna State, not to bother coming to its virtual 60th annual conference. He had earlier been scheduled to address the august body through a proper letter of invitation. Suddenly, 'disinvite' became a fancy word.
El-Rufai, who has failed spectacularly to arrest the spiralling violence in his state, and especially what appears a premeditated campaign of communal extermination in Southern Kaduna, was rather quaintly requested to speak on "Who is a Nigerian?… A Debate on National Identity". Frankly, it was not el-Rufai's error of judgement in accepting the invite – we cannot say a man who loves talking, as brutally straightforward and unvarnished, and sometimes as intolerable, should not talk at one of the most visible platforms in Nigeria. Of course, the entire embarrassment of dis-inviting a sitting governor who considers himself some sort of stormy petrel of the new North, should be borne by the organising and approving bodies of NBA. How did you allow an Olusegun Obasanjo and Nyeesom Wike (River State governor) to belabour the fine margins of security and governance, while developing cold feet, after a storm of protest, at the "mistake" of having OBJ's surrogate son on the same bill.
We read the hand-wringing letter by then out-going president of NBA, Paul Usoro, SAN to the forum of Nigerian Governors…and wonder why the elaborate gratuitous explanation and appeal to el-Rufai and his governor-colleagues, if at the end, all the letter revealed was a disquieting disconnect in the thinking and vetting process of such a highly professional and procedure-craving assembly.
The obvious failure of the NBA hierarchy to either reverse the "disinvitation" of the governor, or disinvite the "father" of whatever the governor was accused of, a number of Muslim lawyers (or Northern lawyers) threatened a break away from NBA. This development worried to no ends the hope and desire of discerning Nigerians for one of the few emblems of genuine unity in diversity, knitted by codified ethics, and documented efforts to maintain order and progressivism, for many decades.
Earlier, another group, the Muslim Lawyers' Association of Nigeria, MULAN, led by Ibrahim Abikan, a professor of Law from University of Ilorin, had made a quite reasonable argument: whatever dismissed el-Rufai, if anchored on unchecked killings and human rights abuses, should inevitably disqualify both Obasanjo and Wike. Mercifully, Obasanjo did not show up at the virtual conference (for undisclosed reasons, winks), and Wike artfully pushed forward his SSG and former minister of sports, Tammy Danagogo (also a lawyer), to represent him.
Nevertheless, few weeks after that threat – as the governor remained disinvited – a New Nigerian Bar Association was reported to have been floated by aggrieved Northern lawyers.
We were told by an August 28, 2020 letter sent to the Attorney General and Minister of Justice, Abubakar Malami, and signed by two of the conveners, Nuhu Ibrahim and Abdulbasit Suleiman. It is no longer a threat, apparently. The letter explained that a splinter group became inevitable because of the "activities, disposition and most recently, the decision of the Nigerian Bar Association – NEC – which apparently failed to take into consideration our national interests and particularly do not promote the unity of our indissoluble country."
One of them even boasted that less than a week after flinging open its gates, over 5000 lawyers have jumped aboard! He did not provide any information to the effect that they were of one faith, or mainly from the North.
Now, to the laughable and lamentable part. In a chat with Premium Times published early this week, one of the conveners, Abdulbasit Suleiman (a young lawyer based in Kaduna) explained rather carefully that what triggered their current agitation to slice the NBA into two had nothing to do with el-Rufai's disinvitation. Hear him: "Reasons for forming the new NBA are many but the first is that the NBA is being hijacked by some few cabals. NBA activity is just circulating between some few people. We have more than 200,000 registered members in Nigeria but I can tell you authoritatively that less than 100 people are benefiting from the NBA… We are not dividing the bar. We are trying to form an association to create a competition for the NBA. If we have two or more, there will be (competition). If we look at developed countries, they have more than one lawyers' associations. Why must we restrict ourselves to one."
Now, to where the young man was being clever by half. Asked if the hoopla over el-Rufai's botched presence was not the ignition for this latest "brainwave", he affirmed thus: "We, the conveners of the new NBA, are not a fan of El-Rufai. We all have our reservations on El-Rufai's government. But since you have invited this man, let's hear from him – for him to answer our questions before we take any action against him. Some people wrote a petition against him without giving him fair hearing. This is against our motto, which is to uphold the rule of law. We did not do that. El-Rufai was not given that opportunity."
Well, for those who can see between the lines – it is cruel and shortsighted to allow personal vendetta, over an assumed or real hurt, to destroy a thriving and patently human contraption that is susceptible to errors and lapse of judgement… triggered by one, or vicariously influenced by one, who is neither a member nor a champion of your profession. Our advice to the young turks in law, propelled by the easy and rapidity of technology in amassing convergence and herd-culture, is to look at the gains of the NBA over the decades, in comparison to its perceived "evils", and build vigorous counterforce (within it) to effect change in conduct, and compliance with rules and regulations.
Hello, Garba Shehu, Leave "Stupid" Matters To…
It's confounding how presidential spokesperson, a veteran journalist, who ought to be constantly vigilant about dragging the presidency into needless and unsavoury controversies, would find it convenient to dabble into the ruckus recently performed by Femi Fani-Kayode, a former Aviation Minister and vitriolic critic of the Buhari administration. Even when President Muhammadu Buhari's Senior Special Assistant on Media and Publicity, Garba Shehu considered it reasonable to make some sniggering twist of phrase in solidarity with his younger colleague, Charles Eyo, it is an established fact that spokespeople hardly have their own "personal" thoughts as public comments – they cannot and should not expect to be quoted outside of the affiliations with their principals. It is funny, but surely understandable; that when Shehu, or Femi Adeshina coughs, the president is assumed to be having, or may soon have a flu attack… God forbid the scent of covid-19!
So, by flipping the "stupid" narrative in a manner that attempts to school Fani-Kayode about the foundational principles of Journalism, the spokesman projects a disturbingly fickle group easily distracted by every whiff of inconsequential scenario that has no significant bearing on the onerous pursuit of providing and sustaining the safety, welfare and well-being of the Nigerian people. That is a very serious matter, especially where there are gaping gaps between promises and deliverables…where fuel prices are jerking up and electricity tariffs threatening the rooftops…where foodstuffs run helter skelter from poor hungry consumers… where depression and unemployment are simply out of control…not a laughing matter.