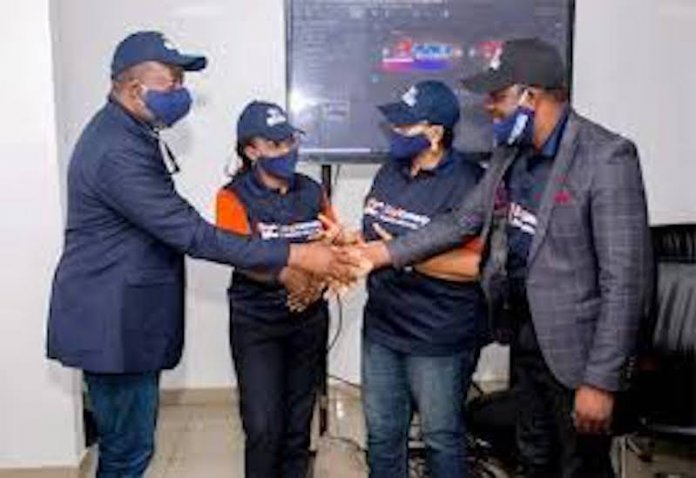 Emma Okonji
Digiconverge, a one-stop digital convergence platform that provides fit-for-purpose services in e-broadcasting and global content syndication has launched operations in Africa, starting with Nigeria.
The platform, which had already gotten the nod of the federal government, has signed an exclusive content distribution partnership for Africa with the Viva Entertainment Group Inc. US to bridge the gap between Hollywood and Nollywood through effective collaborations and broadcast of original and exclusive African movies on the Flikontv Channel.
The Vice President of Nigeria, Professor Yemi Osinbajo, described the newly launched Digiconverge as an example of Africa being a producer and not just a consumer of technology products.
Osinbajo who gave a keynote address during the virtual launch of Digiconverge recently, spoke on the theme: "Unlocking the benefits of the 4th Industrial revolution".
The Vice President was represented by his Special Assistant on Innovation, Office of the President, Mr. Ife Adebayo, who expressed confidence that Nigeria, and by extension Africa, could be put on the right path to harnessing the opportunities the fourth Industrial Revolution. According to Adebayo, "We need to ensure that as Government we support initiatives like DigiConverge, and create opportunities, develop policies to protect intellectual property, and ensure adequate funding sources for research and innovation for continuous product improvement.
"The dedication of groups like the team at Digiconverge reinforces my belief. I implore us all, Government, Private Sector, and Academia, to work together to maximize the opportunities."
Speaking at the launch, founder and CEO of DigiConverge, Mr. Celestine Achi said: "DigiConverge an indigenous all-in-one digital convergence platform that provides fit-for-all purpose services in e-broadcasting, global content syndication, media intelligence and virtual business support. DigiConverge offers a wide range of services that ensures business sustainability through cutting edge technology."