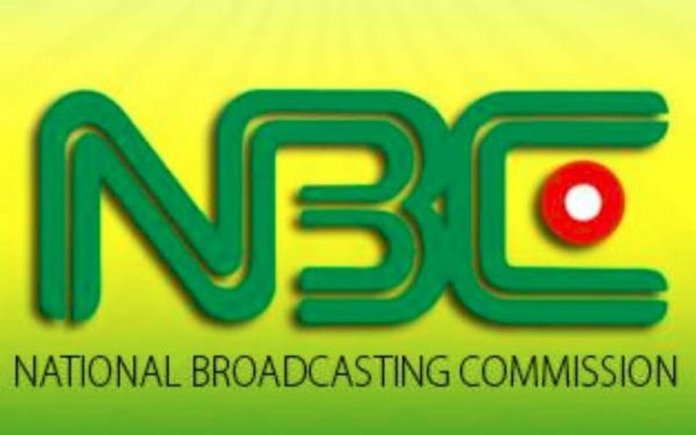 By James Emejo
The Director General, National Broadcasting Commission (NBC), Prof. Armstrong Idachaba has said contrary to insinuations, the recent amendment to the controversial sixth edition of the Nigerian Broadcasting Code by the commission was a product of thorough consultation with all relevant stakeholders.
The new regulation has since been the subject of contention in the public domain as some private broadcast organisations which described it as a political tool to limit free speech.
Essentially, the new NBC, which is a product of the Onanuga committee's recommendations approved by President Muhammadu Buhari towards implementation of reforms among other things stipulates strict enforcement of provisions of the Code and application of sanctions in compliance with provisions governing broadcasting in the country by broadcast stations.
It also effected an upward review of fines from N500,000 to N5 million for breaches relating to hate speech, inciting comments and indecency as well as provided for suspension of license in willful repeat of infractions on three occasions after fining a broadcast station.
The implementation of the amended code had awaken broadcast practitioners to the reality of the new regulatory regime following the N5 million fine imposed on a radio station for alleged hate speech.
The stakeholders argued that the code was unilaterally reviewed by the commission.
But speaking with THISDAY, Idachaba said contrary to allegations that it sidelined the operators in amending the NBC code, all major broadcast institutions were written and requested to make inputs into the amendment process.
Specifically, he said the committee wrote to the Nigerian Television Authority, Federal Radio Corporation of Nigeria, Channels Television, TVC Communication, DAAR Communication and Broadcasting Organisation of Nigeria (BON) for inputs.
Others institutions which received the committee's invitation according to him included the Federal Protection and Consumer Protection Commission, Nigerian Communication Commission, Inview Nigeria (Middleware Provider of the Digital Switch Over), Cable Channels Nigeria Limited and APCON.
According to the NBC boss, in order to make the process an all-inclusive affair, the committee further engaged the consultants including the Executive Director Institute of Media and Society, Dr. Akin Akingbulu, former Secretary General Commonwealth Telecommunication Organisation, Shola Taylor as well as another veteran in the broadcasting industry, Mr. Okoh Aihe.
He pointed out that contrary to allegation that the new code was handwritten by the commission, the Minister of Information and Culture, Alhaji Lai Mohammed had in October last year inaugurated a seven-member Committee on the Implementation of Reforms in the NBC with Idachaba as member.
He also the minister had earlier in April 2019 inaugurated the Onanuga Committee with terms of reference to among other things, find out to what extent the NBC was able to effectively carry out its regulatory role before and during the 2019 general elections and recommend measures that could strengthen the NBC's regulatory role and make it more effective.
Idachaba said: "To have broader and independent views relating to the terms of reference of the committee, the committee invited some veterans in the broadcasting industry, broadcast station owners represented by BON and relevant professionals from other ministries, departments and agencies as well as the civil society."