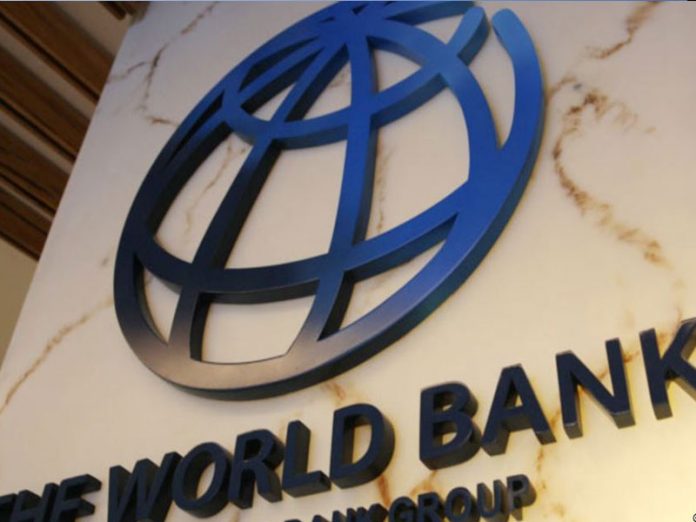 Obinna Chima
The World Bank Country Director for Nigeria, Mr. Shubham Chaudhuri, yesterday said recent policy measures adopted by the federal government and the Central Bank of Nigeria (CBN) are indications that the country is committed reforms.
He said this last night in an interview on ARISE NEWS Channel, a THISDAY sister broadcast station.
Specifically, Chaudhuri said the recent exchange rate adjustment, the passage of the revised Medium Term Expenditure Framework (MTEF) as well as the market determined pricing of petrol prices were steps in the right direction.
"A number of things Nigeria has done in the last few months signal a real commitment to reform. The passage of the amended budget clearly lays the government intention and the move towards exchange rate unification would help.
"Moving towards the official rate and a more market reflective rate would bring more resources into the federation account and that means the government would have more resources to spend to protect livelihoods and economic activities. The move towards a market-based gasoline pricing is also something good."
Responding to a question about how the Washington-based multilateral institution has supported the country following the Covid-19 disruption, Chaudhuri said the bank helped Nigeria in designing its development agenda in terms of helping to lift 100 million Nigerians out of poverty.
"So, the way we have approached the current crisis is really to say what can Nigeria do to make sure that it survives this crisis and that it gets back to mitigate the worse impact of this crisis and get back on its trajectory to fully realise its potential?
"So, the first point of our support is to try and work with our government partners to see how we can marshal these resources and the approach is similar to what a household would do if all of a sudden the main income earner lost his job.
"Such a person would try to look at other sources of income that they haven't tapped into and other ways to bring in more monies into the households. That is the first thing. Secondly, is to look at what can be done to redirect spending. The household may decide not to go for new spending this year and instead prioritise those things that are absolutely essenti
"So, we are working with government to redirect expenditure and trying to help in terms of rolling out the fiscal stimulus plan to protect livelihoods as well as sustain local economic activities – MSMEs. Thirdly is looking at policy reforms that can restore confidence among investors and give domestic firms the confidence that things are getting," he said.
According to him, there is need for the government to encourage private sector operators, saying, the ultimate source of economic growth and job creation remains the private sector.
Responding to a question on the recently developed Nigeria Economic Sustainability Plan, the Country Manager pointed out that lot of the right ingredients are in plan, but stressed the need for robust implementation.
"A plan remains a plan until it is implemented. There are many elements of this plan which would require solid coordination among different parts of government and different levels of government and really translating the plan into concrete action. For the MTEF and fiscal stimulus, Nigeria's fiscal stimulus compared to other countries is less.
"Part of the reasons is precisely what I said before, which is that Nigeria is more constrained than many other countries in terms of fiscal resources," he added.