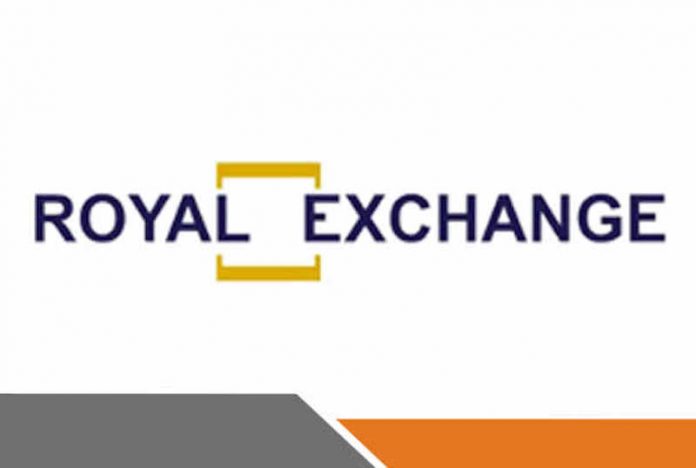 Ebere Nwoji
Royal Exchange General Insurance Company (REGIC) recently held series of agriculture insurance Webinar aimed at increasing the awareness and perception of agriculture insurance in Nigeria.
The underwriting firm, used the forum to educate members of the public on how agriculture insurance could impact positively on the business of farmers, agro-processors, agro-preneurs and other stakeholders in the value chain.
The four-part webinar anchored by the Head, Agribusiness and Business Development of REGIC, Mr. Chukwuma Kanu, looked at the various aspects of the agriculture industry in Nigeria and the role insurance plays in developing and deepening access to financial services to operators in the agricultural sector.
The first in the virtual agric insurance seminar series titled, "How Farmers can leverage on Agriculture Insurance to de-risk their business during COVID19 Pandemic Times," witnessed paper presentation by Kalu and Royal Exchange's Agric Insurance technical consultant, Mr. Agrotosh Mookeej, a Fellow of the Institute of Actuaries, UK and Managing Director, Risk Shield Consulting Actuary, Zimbabwe.
The second edition looked at agriculture insurance as a key driver of inclusive finance for farmers, agribusiness SMEs and agro-processors in Nigeria.
This, looked at the concept of inclusive finance to farmers and the role of insurance in supporting farming operations, as well as crowd-funding requirements in raising capital for farming in Nigeria.
The third webinar was on the Ginger value-chain and explained how weather index insurance (WII) could be used to protect businesses and livelihoods.
The company, held the third edition of the seminar in conjunction with the GIZ Nigerian Competitiveness Project (NICOP), a partnership between the German Government, the European Union and the federal government.
The fourth and last in the series, to herald the start of the planting season, focused on using agriculture insurance to digitise farming operations and featured Agritask (REGIC's technology partners, based in Tel Aviv, Israel) as well as representatives from the Nigeria Incentive-Based Risk Sharing System for Agricultural Lending (NIRSAL) and Royal Exchange General Insurance.
Speaking on the reason for the webinars, Managing Director/Chief Executive, REGIC, Benjamin Agili, said, "these agriculture insurance webinar is the company's way of expanding the frontiers of agriculture insurance adoption in Nigeria, making it easier to be understood and accepted by farmers, agro-processors, agro-preneurs, farming cooperatives, off-takers and other stakeholders nationwide.
"Our goal at REGIC is to deepen agriculture insurance penetration and understanding about the values and usefulness of insurance to all Nigerians. Recall that REGIC was among the first three insurance companies to obtain NAICOM approval for WII and we have also recently obtained approval for livestock, poultry and fish farming insurance which is already being taken up by livestock farmers in the country."