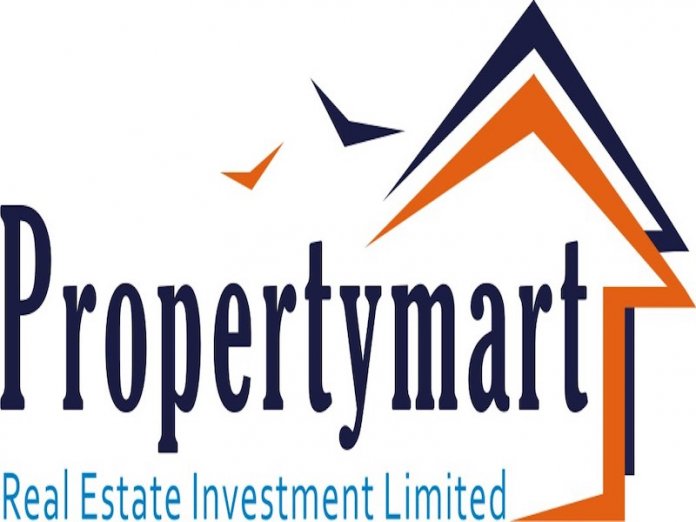 Amidst Nigeria's housing challenge, Propertymart Real Estate Investment Limited continues to help low and mid-income earners become proud homeowners, reports Fadekemi Ajakaiye
"It is hard to argue that housing is not a fundamental human need. Decent, affordable housing should be a basic right for everybody in this country. The reason is simple: without stable shelter, everything else falls apart," states Harvard professor Matthew Desmond in his memorable highlight of the significance of housing.
Nigeria, Africa's largest, and the seventh most populous nation on earth with an estimated population of over 200 million people, has suffered housing challenges for decades. The Centre for Affordable Housing Finance in Nigeria (CAHF) Understanding Nigeria's Housing Finance Market 2019 report affirms the country's housing struggles, noting that despite the housing policies of successive governments, Nigeria still has a long way to reduce the deficit. The deficit stands at between 17–22 million units with the bulk of the demand in the urban areas of Lagos, Port Harcourt, and Abuja.
Some of the factors responsible for the deficit include limited funding, especially for the low and middle-level income earners; activities of land grabbers popularly called 'Omo Onile'; corruption in the allocation and registration of land titles; multiple taxes; fluctuating exchange rates; and the shortage of competent, honest realtors. The COVID-19 pandemic has now further worsened matters.
To meet the housing needs of Nigerians, the CAHF Report notes that a staggering annual increase by 900,000 units, requiring a whooping N6 trillion (16 billion) each year, is needed. The housing problem, especially considering the inability of governments at all levels to resolve it, has led to an emergence of several real estate firms all seeking to meet the country's housing needs affordably.
Government's realisation that it can't resolve the housing issues alone and the adoption of a new National Housing Policy of public-private-partnerships has made the private sector's role pivotal. The realtors not only sustain the industry, but they are also creating thousands of job opportunities to help reduce unemployment.
Among the notable private sector players that are continuously providing affordable housing across the country to complement the government's efforts is Propertymart Real Estate Investment Limited. In 13 eventful years, the company with a track record of excellence, innovation, credibility, flexibility, value-delivery and compliance to rules have played a starring role in making Nigerians homeowners through affordable serviced plots and homes.
With a board comprising erudite and seasoned technocrats, Propertymart, a subsidiary of Palton Morgan Holdings, has carved a niche in the affordable housing segment of the market. The company caters to the housing demands of low and middle-level income earners via flexible, safe and value-driven investment plans, in addition to the construction of state-of-the-art structures in choice locations.
Quietly but efficiently, Propertymart has assisted in meeting Nigeria's housing challenges through the provision of over 6,000 affordable and decent housing units with flexible payment packages for the needs of minimum income earning families in Lagos, Ogun and the Federal Capital Territory, Abuja. It has completed and handed over of 546 units at Citiview Estate, Arepo, Ogun State, and 186 units at Cranbel Court, New Makun City, OPIC, also in Ogun State.
Significant progress is being made on 47 units at the company's Cranbel Edge Schemes 1 & 2, in Lekki, Ajah. For the upscale market segment, Propertymart has completed and delivered Mitchel Mews Schemes 1 & 2 in Magodo, Lagos State as well as completed 70 units at Micheville Estate, Lokogoma, FCT, Abuja. There's also the company's Bel Terraces, Life Camp, FCT, Abuja where eight units have been delivered to customers.
To further make home-ownership attainable for the millions of artisans and other commercially engaged members of the informal sector, Propertymart further introduced Jewel Bungalows in 2019 with a flexible payment plan considered the friendliest in the country. The bungalows are located on existing estates and housing projects as another layer of offering, offer decent affordable shelter for artisan with small families
Recently, Propertymart assisted some prospective homeowners to fulfil their dreams when it allocated plots of land to subscribers at its Fairmont Hilltop Estate, Alagbado. The scenic and beautiful estate has become a hot cake to the extent that the first two schemes have sold out while the third is fast selling.
One of the allottees, Gibson Eze, applauded both the scenic hilltop estate and infrastructure already provided by the company. He also hailed the speedy and transparent allocation process, saying "I'm impressed with Propertymart. I like their customer service in particular, and I will be recommending this Estate to others because my experience so far has been excellent."
Another of the allottees, Mrs Lynda Esohe Ugbesi, who stood in for her brother, Lucky Anthony, couldn't contain her excitement with the serene Estate. She explained that "The environment is conducive and accessible. The terrain is excellent – flooding won't be an issue. The allocation process is transparent. I'm happy with the way everything was done. I was asking if they have more plots available so that I can tell others about the Estate."
On the company's remarkable strides, General Manager, Sales and Marketing, Propertymart, Oluwasegun Damiro said it is committed to helping Nigerians own homes in secure environments and at pocket-friendly prices.
He said, "we are for the grassroots and what we want to sell to people, particularly first-time homeowners, is affordability. We have some two-bedroom bungalows that we are constructing for people who won't have time to build and want to save themselves the hassles of buying land and clearing."
Damiro added that customers' faith in the company makes it happy and encourages it to do more. He said, "We are glad that our customers have faith in us. We don't just sell land. What we sell is a lifestyle. Before people move in, infrastructure is ready. Street light, roads, electrification, which means that even before you start building, you have a planned Estate where you can start dreaming of where to keep a home—your children, where they are going to play. Where you can get your groceries, what we sell every day is a lifestyle."
Apart from affordability, Propertymart also values eco-friendliness. It ensures that all its estates have ample green areas.
Though socio-economic factors might well conspire to frustrate some people's dreams of becoming homeowners, they should rest assured they have a reliable ally in Propertymart. It will ensure they become homeowners with minimum fuss as the real estate firm remains committed to the advancement of lives of all classes of Nigeria through affordable housing delivery.
Apart from individual homeowners, Propertymart is also playing a crucial role in partnering the government to address the housing challenges in the long run. Theirs is a positive move to relieve the government of the burden of providing housing for all, while it consolidates mortgage reforms policy frameworks. The company's significant interventions will no doubt significantly reduce the 51 per cent of Nigerians who live in a rented apartment and are at the mercy of shylock agents and property owners.
Beyond exemplary housing delivery and responsible corporate citizenship, Propertymart's impact on the Nigerian economy and livelihoods is equally remarkable in the area of job creation. Presently, the firm has over 150 Nigerians in direct employment and has generated more than 6,000 jobs in various capacities along the housing value chain.
If other players take a leaf from Propertymart's book, Nigeria will undoubtedly meet the housing demands of the masses. That is the low and middle-level income earners who, hitherto, have been facing an uncertain future. They will also become homeowners and fulfil a fundamental right in their lifetimes.