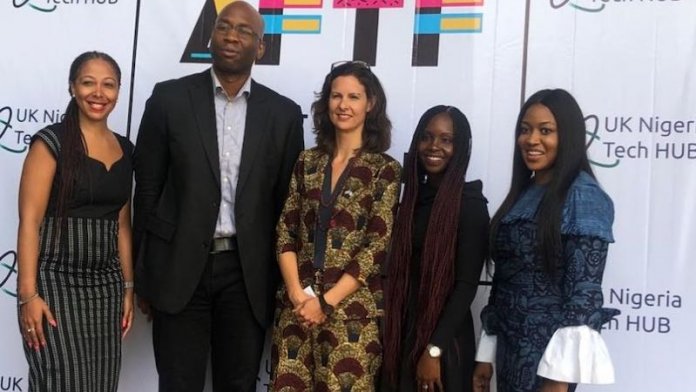 Ugo Aliogo
The UK- Nigeria Tech hub in partnership with TechCircle recently hosted stakeholders to discuss emerging developments in the Nigerian tech industry.
The event took place in Lagos, recently.
According to a statement from the organisation, the event provided a platform for guests to share ideas and discuss the importance of collaborations to grow the digital economy. It disclosed that the event was a platform for stakeholders to discuss how to drive local contents and key strategies pivotal in helping the tech ecosystem in the country to scale up to global standards.
The event which had in attendance over 40 tech industry-heads, founders and entrepreneurs present, provided new insights, connections, and ideas for guests.
Speaking at the event, the Co-founder Piggyvest, Odun Eweniyi, said, "This event was great, you can get caught up in work and there are not many avenues to connect with other founders on the same journey as you. I would love to see efforts go into startups in funding and advisory so the nascent ecosystem could have a chance to get by."
Also, the Country Director for the UK-Nigeria Tech Hub, Honey Ogundeyi, revealed the organisation's satisfaction with the success of the Lagos Tech Meetup, supporting entrepreneurial activity, adding that strengthening the Nigerian technology ecosystem is a core focus of the organisation.
He added: "As Nigeria's tech sector continues to thrive, generating more than 10% of the country's economic output – the UK-Nigeria Tech Hub is committed to providing the UK's significant expertise in ecosystem building, start-up investment and digital skills to Nigeria's burgeoning tech sector."
The Executive Director, TechCircle, Oo Nwoye, expressed satisfaction with the attendance of 40 key decision-makers in the Nigerian tech industry at the meet-up.
A Representative from Flutterwave, Gbenga Agboola said: "This is a great avenue for people network and meet others outside of their space. I hope partnerships will be built from here and this will help grow the Nigerian tech ecosystem."