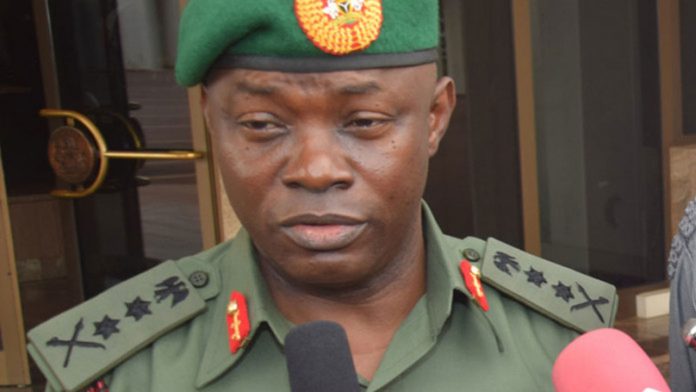 John Shiklam in Kaduna
The Chief of Defence Staff (CDS), Gen. Aboyomi Olonisakin, has said that synergy and effective collaboration between security agencies are imperative in the task of securing the nation against terrorism and insurgency.
He therefore urged security agencies to do away with unnecessary ego and rivalry and work together to achieve the desired goals.
Speaking at a seminar on Joint Counter Terrorism and Counter Insurgency (CTCOIN) for students of Senior Course 42, Armed Forces Command and Staff College (AFCSC), Jaji, Kaduna State, Olonisakin charged the officers to shun all the hindrances to synergy and cooperation, such as ego and rivalry.
He said the seminar with the theme 'Enhancing Jointness in CTCOIN Operations through Collaboration' was very apt and timely considering the enormous roles currently being played by the Armed Forces and other security agencies in confronting the various security challenges bedevilling the nation.
"There is no doubt that our security forces require synergy and effective collaboration to succeed in the discharge of the onerous task of
securing the nation.
"The required synergy transcends the three services of the Armed Forces to the paramilitary and even NGOs and other stakeholders in our various theatre of operation.
"This synergy is essential and vital to achieving our common objective of securing Nigeria. It will also help in formulating policies and assist the Armed Forces in its operations.
"Therefore, you must all display maturity and jettison all the hindrances to synergy and cooperation, such as ego and rivalry," he said.
According to him, when security agencies come together, they share experiences and promote cross-fertilization of ideas.
"As tactical level commanders, you have vital roles to play in the execution of your higher commander's plan.
"You will do this successfully by imbibing training, discipline and being flexible in your thoughts and reasoning," he said.