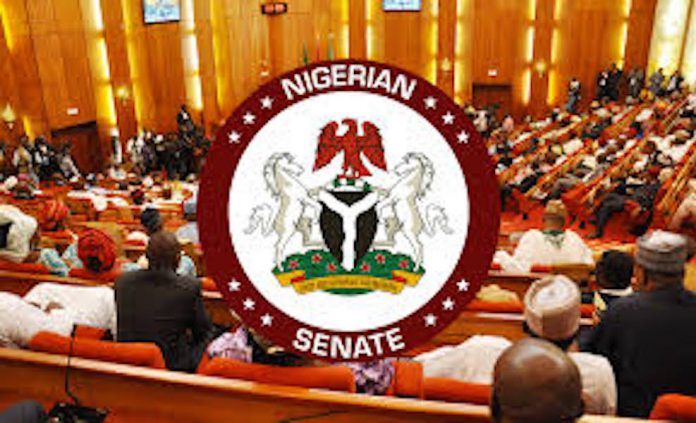 With the National Assembly elections over and the All Progressives Congress (APC) being in clear, though not absolute majority in the two chambers of the National Assembly, the next logical development that Nigerians expect is a smooth process of choosing the leaderships of both the Senate and the House of Representatives. This is imperative to avoid the sordid experience of the Eighth Senate where the President and the ruling APC did not state what the power sharing formula was, thus making it unclear which zone was getting what position, particularly in the National Assembly.
Subsequent to that glaring failure, names began to drop, as is currently happening, about who was suitable for what leadership position in the National Assembly. Therefore, certain individuals with unbridled ambition started jockeying for the plum jobs of Senate President and Speaker of the House of Representatives. This sad state of affair ultimately created the incurable division in the ranks of legislators, a disunion that subsists up to today, notwithstanding the defection of Senate President Bukola Saraki and his associates to the opposition Peoples Democratic Party (PDP).
In the course of that state of uncertainty which prevailed after the 2015 elections, some people, like a joke, started throwing up names of possible occupants of the parliament's top posts. And worse still, some people started dropping President Buhari's name, claiming he had endorsed their ambitions.
Regrettably, what is currently happening is a replica of what we went through in 2015. We have now seen that few days after elections, personalities like Senator Ahmad Lawan have taken to the podium, seeking to mount the National Assembly top posts even before the Independent National Electoral Commission (INEC) issued their certificates of return to them.
In Senator Lawan's case, for instance, he went to the extent of placing by proxy, advertisements in several newspapers to market his "candidacy". Now, this is how the division starts. And only God knows where such will take the APC and the entire nation.
With the experience of the ruling party under Saraki's reign as Senate President, there is every need for the APC to pause and weigh the antecedents of those seeking to occupy the offices of President of the Senate and Speaker of the House of Representatives. Because, it won't augur well for the party for fifth columnists to derail the laudable vision of the APC-led federal government for Nigeria, just to satisfy personal ambitions, particularly at this moment when President Buhari is on his final lap, and when Nigerians expect the APC to deliver much more than it has done in the first term.
Nasirudeen Elelu, Abuja