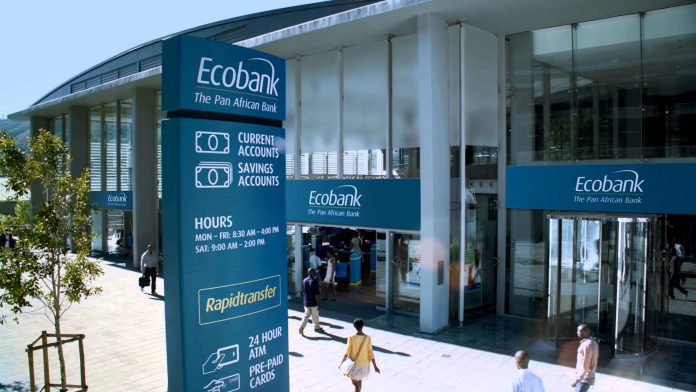 The O&O Networks Limited, a special purpose vehicle previously owned by the defunct Oceanic Bank International Limited and which formed part of Ecobank Transnational Incorporated's (ETI) acquisition of Oceanic, has denied reports of forfeiture order of the Federal High Court of Nigeria against ETI or Ecobank Nigeria Limited.
The firm in a statement at the weekend, explained that neither ETI nor Ecobank Nigeria Limited had made or was required by law to make any payment to the Federal High Court of Nigeria in relation to the long-standing litigation against Airtel.
"There have been no material legal developments in the plaintiff's substantive claim for monetary compensation since 2017.
 "O&O Networks Limited is defending long-standing proceedings in the Federal High Court relating to its ownership of shares in Airtel Networks Limited that were once owned by it.
"Legal proceedings were first initiated against O&O Networks Limited in December 2006 by Broad Communications, in the Federal High Court of Nigeria. 
"In 2006, the plaintiff's claim was grounded on an alleged right of first refusal over shares in Airtel Networks Limited that O&O Networks owned.  
"The plaintiff claimed ownership of the Airtel shares based on its right of first refusal. In 2017, the plaintiff amended its claim to seek monetary compensation of dollar equivalent of N10 billion (approximately US$28 million) in place of its claim of ownership of the Airtel shares," it stated.
Furthermore, the statement explained that since the matter was filed in 2006, it had not proceeded to trial on the substantive merits of the claim to date though a trial date on the substantive merits was recently fixed for May 28, 2019.  
"In August 2018, O & O Networks sold its shares in Airtel Networks Limited for N22.5 billion (approximately US$62.5 million) with the permission of the Federal High Court on 7 June 2018 and subsequently in September 2018, the plaintiff filed an interlocutory application requesting the Federal High Court of Nigeria to grant an order directing O&O Networks to place Naira 22.5 billion (approximately US$62 million) – the entire proceeds of the sale of the Airtel shares and an amount which is significantly in excess of the plaintiff's total monetary claim – into an escrow account in the name of the Chief Registrar of the court, pending the final determination of the substantive claim. 
"The Federal High Court of Nigeria granted the plaintiff's interlocutory application on 7 March, 2019. 
"O&O Networks has filed a notice of appeal and an application for stay of execution to this ruling. O&O Network's appeal to the interlocutory order is currently pending, and it intends to prosecute the appeal vigorously. 
"O & O Networks Limited believes the substantive claim of the plaintiff is without merit and will continue to vigorously defend all proceedings – interlocutory and substantive – in relation to the plaintiff's long-standing claim," it added.
Kohinoor Experience Hub Set to Open
Nigerians seeking various lifestyle experience will have most of their expectations met at the opening of The Kohinoor Experience Hub.
The facility, which is a one-stop mall where amongst other things, lifestyle meets retail, would soon be opened in Lagos.
The Commercial Head of the firm, Mrs. Nkenie James, said the hub would be opened next week.
She further revealed that The Kohinoor Hub is a one-stop centre which hosts a supermarket – Madiba Mart, a restaurant, lounge and bar – Kohinoor Lounge, a pharmacy, a bakery, a fast food place, a farmers' mart, an ice creams place, a café, a workzone with amazing work stations for lease. The mall has complimenting short-let apartments, which, as well, hosts on its rooftop the Skyline Lounge, Skyline Spar and Skyline Gym.
"We have over 10 business units. Our Kohinoor Experience Hub would be bringing a huge fascinating go-to-place for all lifestyle desires of her clients. By providing the convenience of shopping at affordable prices that gives one value for money, a place to relax with friends and a workzone that enables networking, amongst other offers, The Kohinoor Mall designed with exciting and tranquil ambience, incorporates the yearnings of all age groups under one roof.
"As part of our plans, we will be having amazing activations and discounts for customers on opening," James revealed.
She further added, "In a way to make our services second to none and ensure the continual satisfaction of our customers, we have invested in human capital development and intense trainings for our staff.
"There are plans in place to continuously update our training and innovate to maintain the greatest of standards. Close relationship with farmers for the farmers' mart will see us add value to the agribusiness and help local farmers grow and improve."
According to her, the launch of Kohinoor is the first of its kind in the neighbourhood.