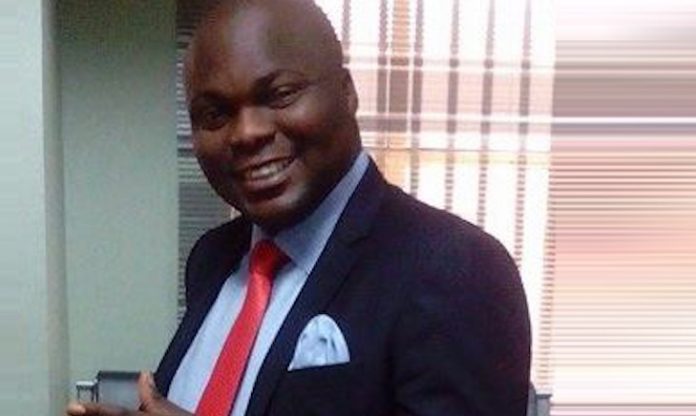 Peter Uzoho and Oluchi Chibuzor
The Cooperative Rating and Award Society of Nigeria (CRASoN), has stressed on the need for the federal and state governments as well as private entities to commit financial resources and technical know-how into cooperative ventures.
Speaking in Lagos recently, ahead of its award night, the Chief Executive Officer, CRASoN, Mr. Victor Oyegoke, said the association focuses on monitoring and tracking cooperative societies in Nigeria in other to weigh their impacts on Nigerian economy and boost their capacities.
Oyegoke, explained that cooperative societies has the capabilities to turn around the economy of Nigeria for better, noting that the sector contributes significantly to the country's economy going by the number of persons it employs in productive ventures.
According to him, cooperative societies hold well above N5 billion as its share of the country's gross domestic product (GDP). He maintained that government should take cooperative business very serious, as according to him, such elevates the world by helping in poverty alleviation in line with the Sustainable Development Goals (SDGs).
He said: "Most great nations rose to where they are through cooperative enterprises, and a good number of them give top priority to the activities of its cooperative societies as a driving force of their economy.
"We want government to channel recovered looted funds into cooperative businesses by supporting existing ones especially in the agricultural sector with finance, an enabling environment, and technical know-how to revamp the economy."
Oyegoke, further called on the national assembly look into the Nigerian Cooperative Act with a view to reforming it, saying the existing one had become outdated, as it was last amended in 2004.
"I enjoin people to come together to think of cooperative ventures (Not political cooperatives) as a viable and feasible means of making impact to oneself and the economy as a whole. We are doing everything possible to take Nigeria's cooperatives to meet up with international counterparts of great economies", he said.
Oyegoke, however, stressed that CRAoS, in collaboration with the Federal Ministry of Agriculture and Rural Development, and the Department of Cooperatives would award some outstanding cooperative societies and some key stakeholders that have contributed immensely to the growth of cooperative enterprises.
FoodCo Launches Staff Scholarship Scheme
FoodCo Nigeria Limited, a diversified consumer goods company with interest in retail, fast food and manufacturing has announced the commencement of its staff scholarship scheme.
This is as the company plans to launch an additional scholarship programme for secondary schools in Oyo State before the year ends.
Executive Director of the company, Mr. Ade Sun-Basorun, described the scholarship scheme as a personnel development initiative aimed at empowering FoodCo employees to actualise their personal and professional aspirations even as they add value to the organisation.
He said: "We initiated the FoodCo Staff Scholarship Scheme in response to some of the challenges that staff go through in attaining their quest for higher education. "We have noticed that over time, many of our staff desire to further their education but are confronted by financial constraints that either limit their dreams or make the journey unduly challenging.
"Recognising the value they bring as internal stakeholders of the company, we decided to provide the financial intervention as a way to encourage them in their aspirations and also to show appreciation for the excellent work they do for the business.
"Presently, the scholarship is open to staff with Ordinary National Diploma who wish to further their education and have spent at least two years in the company. We are excited to do this because we are a company that places premium on staff welfare as well as human capital development in Oyo State," he added.
Founded in 1982 as a fresh food stall in the Bodija area of Ibadan, FoodCo has since grown its operations to become the largest supermarket chain in Oyo State and second in south-west Nigeria, outside Lagos. It also boasts the biggest and longest running restaurant chain in the city, a feat management attributes to the hard work and dedication of the company's over 400 employees. Twenty well performing associates, who qualified were awarded the scholarships. And it is expected that more staff will become eligible in subsequent editions.
Similarly, Sun-Basorun also announced that the company has concluded plans to offer scholarships to secondary school students in the community.
According to him, "Beyond awarding scholarships to members of our staff, we will also kick-start a scholarship program for secondary school students in Ibadan. We are also excited about this because the good people of Ibadan have supported the FoodCo brand all through our 36 years of operations and this is the very least we can do in appreciation."