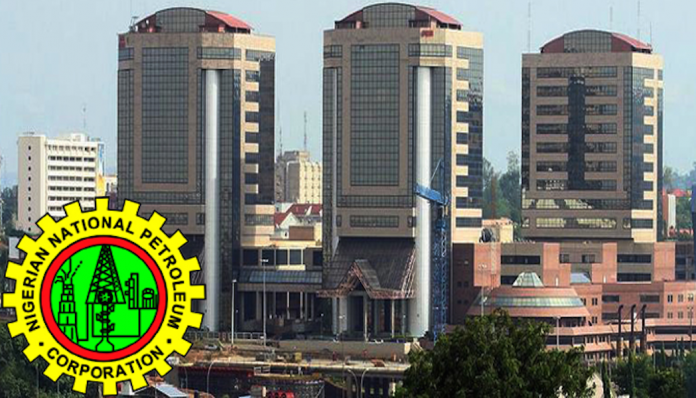 Chineme Okafor in Abuja
The Nigerian National Petroleum Corporation (NNPC) has indicated it would be looking to oil explorationists under the aegis of the Nigerian Association of Petroleum Explorationists (NAPE) to support its aspirations to grow Nigeria's crude oil reserves to 40 million barrels.
Based on this, the Group Managing Director of the NNPC, Dr. Maikanti Baru, recently urged members of the NAPE who paid him a courtesy visit to deploy their wealth of knowledge and experience to find more crude oil to meet the 40 million barrels reserves target of the corporation.
Baru's charge to members of NAPE, also coincided with similar challenge he threw at Nigerian engineers to come up with technologies to help deepen the development of renewable energy in the country.
In his meeting with members of NAPE who were led to his office by NAPE's president, Dr. Andrew Eyayeriese, he described the group as the foundation of the oil industry on account of the critical role of its members in the oil and gas value chain.
He equally urged members of the group to go beyond convention and search deeper and wider to ensure the sustainability of the finds by discovering more, producing more, and doubling production reserve ratios on a yearly basis.
According to him, the NNPC was involved in extensive exploration work in the inland basins with a view to finding more oil to grow Nigeria's oil reserves.
Eyayeriese, in his remarks, told Baru that the group had visited to invite him to their upcoming conference in Lagos. He also expressed gratitude to Baru for NNPC's support to the conference over the years.
Meanwhile, Baru, in a separate visit he hosted, charged members of the executive committee of the Nigerian Society of Engineers (NSE), Abuja Branch, to come up with innovative means of developing and deploying renewable energy in Nigeria.
The NSE team was led by the chairman of the branch, Mr. Chinasaokwu Okolie, and Baru during the meeting highlighted some of the corporation's strides in the development of renewable energy across various states of the country using abundant natural resources like palm oil, cassava, and sugarcane.
He said the projects would help create a linkage between the energy and agricultural sectors and urged members of the NSE to come up with technologies and strategies to enhance the integration process for the growth of the economy.
He said the NNPC was committed to producing clean hydrocarbons in an environmentally friendly manner for the benefits of all Nigerians.
Okolie, in his remarks commended Baru for what he described as his purposeful leadership which has led to greater investors' confidence and growth of daily crude oil production from about 1.5 million barrels per day (mbpd) to 2.3mbpd.