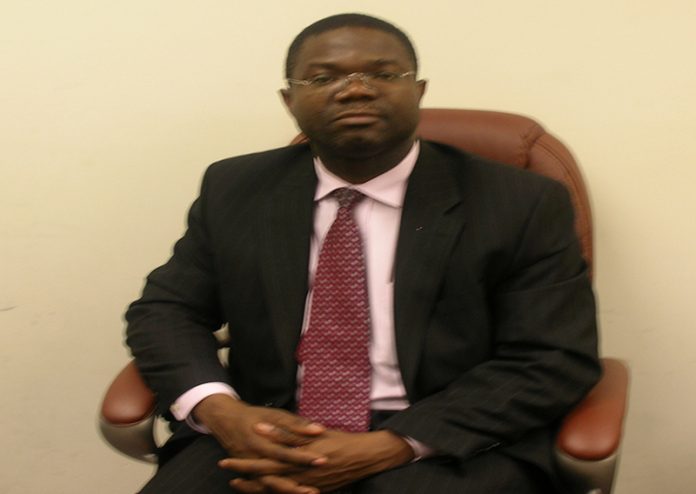 Segun James
The governorship candidate of the Alliance for Democracy (AD) in Lagos State, Mr. Owolabi Salis, has said that one of the basic rights of a people is shelter, noting that the ruling All Progressives Congress (APC) in the state has not been able to provide any home in the last 20 years.
Salis noted that all the APC has been able to provide for the people is poverty and making Lagos stagnant in terms of growth and development based on policies by successive governments in the state.
Salis said this in a paper on: 'The Role of Government in Poverty Reduction in Nigeria,' at a programme organised by Christian Ministers Welfare Initiative' in Lagos.
According to him, "Reasons APC deserved to be changed in 2019 is because the party has failed to implement concise policy to uplift living and education standard of the state. This is a deliberate action designed to keep the children of the poor perpetually in poverty.
"Show me one housing project that the APC has built in the last 20 years? Yet the population of the state continues to increase without a concurrent plan by the government on housing.
"All over the world, government is the one that take care of the housing needs of the poor because the rich can take care of themselves; but in Lagos, nothing has been done for the poor who have voted consistently for the party in the last 20 years. This is terrible. It is a scandal," he stressed.
"If you take a walk around public schools in Lagos today, the states of those schools are not different from what they were when military disengaged from power 20 years ago."
He urged Lagos electorate to prepare their minds to vote the APC out of power "because the ruling party in the last 20 years has really performed below expectation and currently bereft of ideas and policies capable of driving development in the state."
He also flayed APC for poor infrastructural development, especially road network, which he described as terrible and abysmally poor in the last 20 years under the APC.
"In the last 20 years the ruling party has not been to able make any improvement in the health sector and likewise in the housing and other critical sectors."
He however, urged electorate to vote for AD, which still retains the principal philosophy of its founding fathers and is purely masses oriented.
He dismissed the notion that AD is dead, saying the insinuation was APC's deliberate propaganda to retain power at all costs next year.