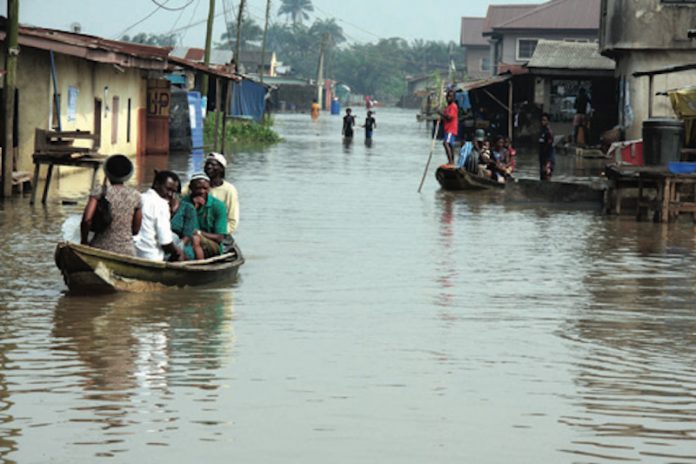 By Ernest Chinwo in Port Harcourt
Succour came the way of victims of flood that ravaged parts of Rivers State recently as Total Exploration and Production Nigeria (TE&PN) Limited donated relief materials worth N70 million to nine communities in Egi clan, Ogba/Egbema/Ndoni Local Government Area of Rivers State.
Presenting the relief materials, the Deputy Managing Director of Total E&P Nigeria Limited, Francois Le'Cocq, said the gesture was in appreciation of the challenges the victims faced and the cordial relationship existing between the host communities of OML 58 and the company.
He said the company could not turn a blind eye to the plight of the people in a time of distress, adding that the relief materials was a token to cushion the effects of the flood.
 Le'Cocq, who was represented at by the Deputy General Manager, Public Affairs and Communications, Mr. Onyekachi Omenuko, said, "We are here to show our empathy to the Egi people whose houses and farmlands have been ravaged by floods. Total is intrinsically related to the Egi people and the Egi people to Total.
"Therefore, we cannot turn a blind eye to the plight of our brothers and sisters. This relief is just a token; please accept it to cushion the immediate needs. We are going to do more as the floods continue to recede."
 The oil company observed during a visit to the nine communities hosting OML 58 that floods had covered some schools, churches, health centres as well as farmlands, while many residents had fled the area to seek refuge elsewhere.
Some of the communities visited are Obite, Oboburu, Ogbogu, Ohali-Elu, Idu-Osibile, Idu-Ogba and Akabuka.
 Receiving the items at Obite Civic Centre, Ogba/Egbema/Ndoni LGA, the Chairman, Egi Council of Chiefs, Shadrach Orikoha, who represented the King of Egi Kingdom, Eze Ogbokwu III, Prof. Anele Wokoma, thanked company for the kind gesture.