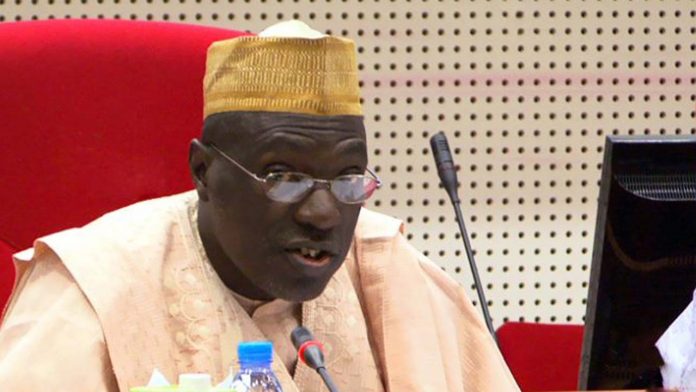 By John Shiklam in Kaduna
A former Kaduna state governor, Senator Ahmed Makarfi, has condemned the violent clashes in Kasuwan Magani and Kaduna metropolis, saying it is a setback in the quest for lasting peace in the the state.
In a statement on Tuesday in Kaduna, the former National Caretaker chairman of the Peoples Democratic Party (PDP) said he was deeply concerned about the latest clashes in Kasuwar Magani and the resultant spillover and skirmishes in Kaduna metropolis.
In the statement signed by his spokesman, Mukhtar Sirajo, Makarfi said it was painful that having come this far, "some of our people still find it difficult to settle disputes without resorting to violence.
"With all the history at our disposal, which teaches us that much as human society cannot permanently live without one form of conflict or another, resort to arms has never been the solution" he said.
He appealed to the people to always eschew violence and embrace the time-tested process of constructive engagement through dialogue with one another, which according to him, had always proven to be a more effective and sustainable conflict resolution mechanism.
He commended the role played by the various security agencies, as well as community and religious leaders in facilitating a return to normalcy. Makarfi also expressed his condolences to the government and people of Kaduna State and families of those whose dear ones were killed or wounded during the unfortunate incident.