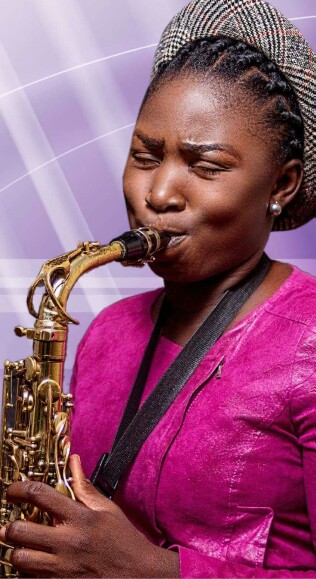 By Rebecca Ejifoma
Popular saxophonist, gospel artiste and founder of Alabaster Box concert, Omotola Ekerin, has returned stronger to the stage to launch her three-track singles as a way of ministering to people's needs and thirst for worship.
Omotola disclosed this at a media parley held in Lagos to unveil her singles, which are set to be officially out soon.
The track include: 'Jomiloju', 'Bilobanjo' and 'Come What May, I Stand for Jesus'.
She said: "I want to reach souls with these songs. Although I voluntarily stayed away from the stage for so long, I'm fully back with permission from God."
The mother of two enthused that her joy is the testimonies she gets from the audience, that, "this has kept me going. Indeed, fame is what rules the world, but my goal is to reach the world with God's message".
While some of her fans showed up at the parley to welcome her back to the world of music, they described her as an artiste with a unique spirit of God's grace whenever she performs.
Reminiscing over her time at thousands of churches home and abroad she said: "I have ministered in countless churches home and abroad. I have played in Alabaster Box in Lagos.
"My calling is to minister to people's needs however the condition. These release of my singles are for everyone from all the continents of the world, colour and race and tongue."