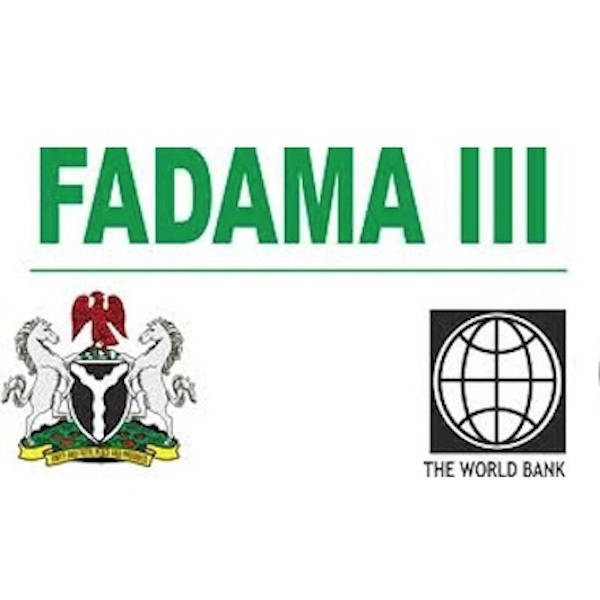 From Segun Awofadeji in Bauchi
As part of efforts aimed at rehabilitating and cushioning the effects of poverty amongst IDPs that are taking refuge in Bauchi State, the World Bank Assisted FADAMA lll Additional Financing Project has distributed over 2000 ruminants to IDPs for rearing, to enhance their economic status.
The initiative tagged "North East Food Security and Livelihood Emergency Support Project", is being implemented as a result of insurgency that ravaged that particular region.
Speaking to newsmen Thursday at the ongoing distributions exercise to beneficiaries in Bauchi State, an official of the FADAMA Project in the State, Mohammed Danladi Abdul said the interventions cut across the entire twenty Local Government Areas of Bauchi State.
According to him, "Under the Small Ruminants intervention, each head of Forty (40) households are given four female sheeps and one male sheep or four she goats and one he goat, in line with beneficiaries interests of breeding. Total number of both sheeps and goats distributed is 2609".
Abdullahi further disclosed that the project was not restricted to distribution of small Ruminants alone, but also other empowerment tools.
He said," based on the needs of IDPs beneficiaries, the project also assist them through food assistance, poultryfFishing with feeds, provision of seedlings of maize, rice, insecticides, fertilizer and other empowerment vocations tools likes fridges, knitting and sewing machines. The project also engages some beneficiaries in the construction of community culverts, boreholes and drainages. The intervention is all encompassing targeting every registered IDP in Bauchi State".
Also speaking to our correspondent during the distribution exercise, chairman of the IDPs in Warji LGA, Mallam Mohammadu Ahmadu, expressed their gratitude to FADAMA Project Bauchi for coming to their aide with the small ruminants assistance, describing the gesture as humanitarian.
In an emotional voice, Ahmadu said, "not only does FADAMA Project assist us with animals for economic activity, they also give us food, condiments, seedlings, fertiliser and other empowerment tools like fridges, sewing and knitting machines too. For us, IDPs in Bauchi State, there is no enough words to express our gratitude to FADAMA Project Bauchi. What more can we ask for".
The distribution exercise was conducted with close supervision of FADAMA state/ LG officials, representatives of IDPs and the civil society organisations.