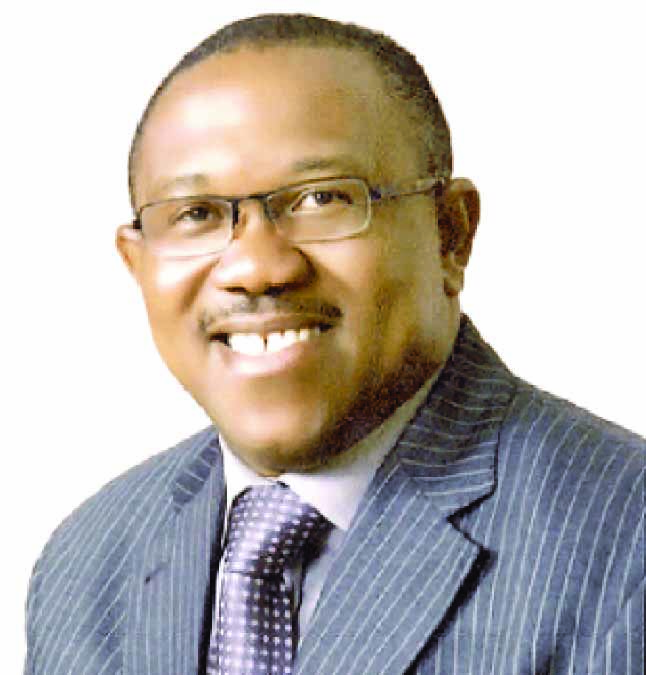 By Shola Oyeyipo in Abuja
Former members of the National Assembly from the South-east have expressed support for the former governor of Anambra State, Mr Peter Obi, as the vice-presidential candidate of the Peoples Democratic Party (PDP) presidential candidate, Alhaji Atiku Abubakar.
The former lawmakers, who addressed journalists Tuesday in Abuja against the background of widespread negative commentaries in the social media, said they are fully in support of former Vice-President Abubakar in his choice of Obi as his vice-presidential candidate in the 2019 election.
Arguing that the former governor is ably qualified for the job, the former lawmakers — Hon. Ogbuefi Ozomgbachi, Hon. Chuma Nzeribe, Hon. Mayor Eze, Hon. Chudi Uwazuruike, Hon. Rufus Omeire, Hon. Offor Chukwuegbu, Hon. Kalu Uduma, Hon. Agwu Nnachi and Senator, said there was no need for the "unhealthy controversies" generated by Obi's nomination.
According to them, "We wish to categorically state that the greatest challenge facing us as a nation is the removal of the current retrogressive APC regime and the enthronement of an all inclusive government committed to good governance, adherence to federal character principles and restructuring which the PDP and Atiku/Obi ticket represents."
Commending Atiku for opting for Obi as his running mate, the former National Assembly members, who urged Nigerians and the international community to support the Atiku/Obi ticket, implored south easterners to equally back the candidature.
"We plead with our brothers, sisters and any other who misunderstood any of the processes leading to this appointment and reacted negatively to the choice of Mr. Peter Obi to sheathe their swords and throw their weights behind our illustrious son, his principal, Alhaji Atiku Abubakar, who is our presidential flag bearer," they said.