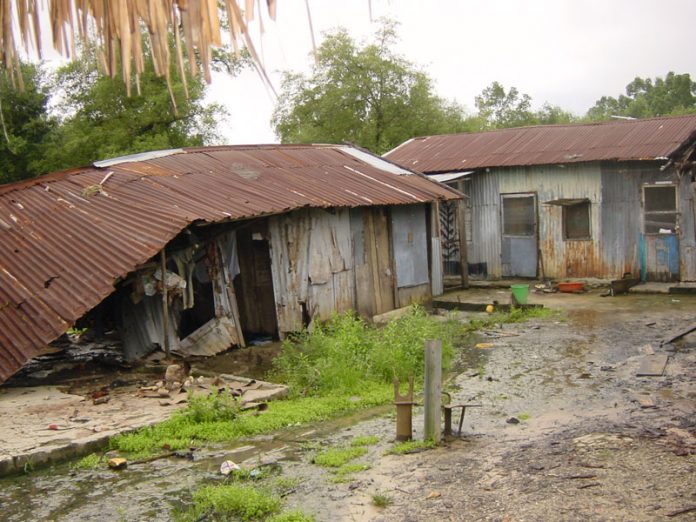 Sylvester Idowu in Warri
The people of flood-ravaged oil rich community, Polobubo in Warri North Local Government area of Delta State yesterday lamented the level of neglect they "are face due to lack of attention from those who should show genuine concerns."
They expressed concern in a statement by the National President of Polobubo Group of Communities, Mr Ebilate Mac-Yoroki, protesting the state government's refusal to lead the Vice President, Prof. Yemi Osinbajo to the community and see the level of distress the people had been going through.
The statement noted that Polobubo "has virtually been submerged by recent rising water levels and had called out to government, oil companies it plays host to and aid agencies to come help its people with evacuation and relief materials."
Although the community appreciated to the Delta State Government for coming to the aid of inhabitants with N5 million relief materials, it noted that the gesture would be nothing to ease the distress of over 30,000 persons.
The statement said the state government had made an inadequate attempt at relieving the people of the community through the N5 million relief materials' fund, lamenting that the legislative representatives had abandoned them to their fate.
It said: "We thank the Delta State Government for donating N5 million to buy relief materials for the flood devastated people of Polobubo (Tsekelewu). This is a community of over 30,000 people with four government primary schools and two secondary schools. It also has several private schools, churches etc.
"We are joint host communities to the Chevron Opuekeba platform, Tsekelewu oil fields and Shell Opuama flow station, where government accrue billions of dollars regularly. For 30,000 people to live on N5 million is very a pathetic theory. We also protest Governor Ifeanyi Okowa's refusal to allow the vice president visit Polobubo community where oil is being produced to feed the nation.
"We therefore call on the federal and Delta state governments to urgently come to the aid of these innocent people, in a reasonable manner. Senator James Manager and Hon. Daniel Reyeineju of the House of Representatives are not even aware of their dying voters' plight. May God have mercy on us," the statement said.