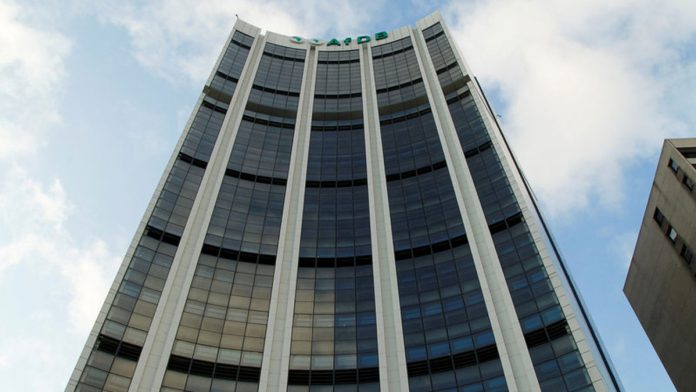 James Emejo in Abuja
The Board of Directors of the African Development Bank Group (AfDB) wednesday approved its policy on Non-sovereign operations (NSO).
The document reportedly provides the framework within which the bank through its private sector lending window may provide financing or investment without sovereign guarantees to private and public entities that meet specific eligibility requirements on non-concessional terms.
The framework further covers non-sovereign guaranteed financing of eligible public sector enterprises, as well as financing of regional development finance institutions.
Essentially, Non-sovereign Operations (NSOs) are financing and investment operations that are not guaranteed by a State, covering mostly private sector transactions.
The approval of the policy comes at a critical moment when the AfDB is seeking to accelerate inclusive and sustainable economic growth, and crowd in more private sector funding for strong and inclusive growth to drive economic transformation and sustainable development in its Regional Member Countries (RMCs).
According to a statement issued by the bank, the NSO Policy will complement the Bank's overarching 2013 Private Sector Development policy framework, notably, by defining what the Bank will do in the area of non-sovereign lending.
"Within this context, the objective of the Bank's non-sovereign operations is to help accelerate the continent's transformation through various financial support mechanisms and products including loans, lines of credit, guarantees, blended finance, equity investments and trade finance.
"This would enable the Bank to contribute to the sustainable economic growth and inclusive social development of its RMCs individually and jointly, in fulfilment of the Bank's mandate," it noted.
It stated that the Bank's "engagement in its selected non-sovereign operations will aim to maximise the catalytic impact of its limited resources, while seeking to promote inclusive growth and the gradual transition to 'green growth' in its RMCs."
It will also help scale up financing in the Bank's high five priority areas of intervention.
The development finance institution further explained that under the new NSO policy, "the bank would provide financing to non-sovereign operations subject to four conditions: (i) the borrower is a private enterprise or an eligible public sector enterprise; (ii) the operations are financially sound; (iii) the operations should result in satisfactory development outcomes, including supporting or creating opportunities for private sector development; and (iv) the Bank brings additionally, which could be either financial or non-financial."
It however, noted that the NSO does not apply to the Bank's sovereign loans and sovereign-guaranteed loans, maintaining that such operations will continue to be governed by the relevant policies that guide the Bank Group's public sector operations.