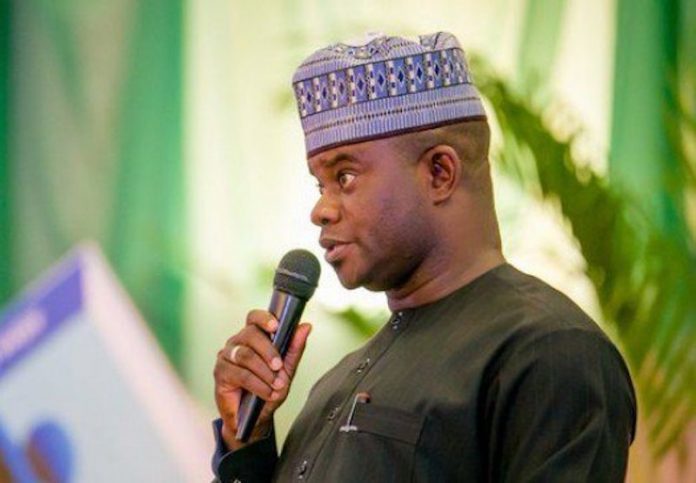 Yekini Jimoh in Lokoja
The Governor of Kogi State, Alhaji Yahaya Bello, has dismissed the rumours in certain quarters that he has anointed certain aspirants ahead of 2019 general elections, saying he believes in democratic processes and the freedom of party members to determine who represents them.
The governor who spoke yesterday through his Director General, Media and Publicity, Mr. Kingsley Fanwo, argued that he is a leader who will provide a level playing ground for all contestants in the forthcoming polls.
"I read the story the way you also read it. It was a clear misconception by those who do not appreciate the democratic credentials of the governor.
"He will never impose candidates on party faithful because he wants popular candidates to emerge through free, fair and credible primaries.
"I am also aware that the leaderships of the party at different levels are meeting to look at various factors with a view to reducing the number of contestants in the various elections. "The governor couldn't have stopped such meetings. He will listen to the popular voice of the people.
"Let me use this opportunity to assure all our party members and aspirants that the governor will not impose candidates. Every senatorial district and federal constituency has hierarchies of leadership. When they speak, the governor will listen.
"We must know that our party must remain cohesive and united ahead of the 2019 polls. The opposition will try to sow seeds of discord among us but we must rise beyond primordial sentiments in order to promote what is good for the generality of our members and our people as a whole."
"At this point, the spirit of sportsmanship should prevail. Everyone cannot win at the same time. We must have an iron-cast loyalty to our party and our state in order to better the lots of our people," he explained.