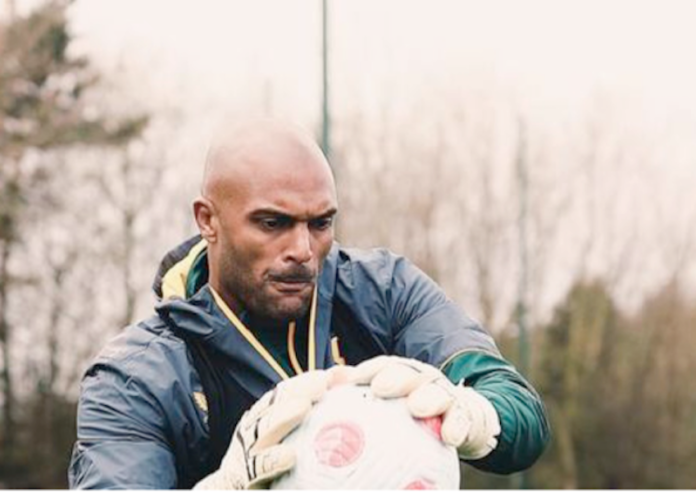 When in the summer of 2017 Super Eagles' safe hand, Carl Ikeme was diagonised with acute leukaemia, which led to his retirement from football ,he felt his world had come to an end. Miraculously, the former Wolverhampton Wanderers FC number one choice returned to training last week, almost five years after he suffered the life-threatening ailment. The big question, however, remains if he can ever return to his old self between the sticks
In July 2018, former Super Eagles' number one goalkeeper, Carl Ikeme, announced his retirement from football after the Wolverhampton Wanderers FC safe hands was diagnosed with acute leukaemia.
On entering into complete remission, Ikeme had announced on his twitter handle: "After a tough year and intense chemotherapy treatment I would like to let everyone know I am in complete remission. I still have hurdles to get over to be cured but I can hopefully now move forward with some normality.
"I would like to thank my family/friends, to start with who have gone above and beyond for me. The support I have received from Wolves/Nigeria, the football world and from people from all over the world has been hard to put into words. I can't thank everyone at the Christie and Heartlands Hospital enough for their care!!! What next who knows…I'm just taking it a day at a time."
Ikeme, however, emotionally returned to football last week Saturday, when he resumed at the training ground of Wolverhampton Wanderers for the first time since he was diagnosed with Leukaemia in 2017.
The 35-year-old shot-stopper has been battling cancer, which halted his 18-years footballing career at Wolves for the past four years.
The former Super Eagles goalkeeper, on his return, went on a tour of the Wolves' Compton Park training ground and met old friends and faces in the team.
Ikeme was shown around the training ground by another goalkeeper, John Ruddy, as he was introduced to the new technical crew of the team and other officials of the Premier League side.
In the video shared on the club's YouTube page, which has since gone viral, the Nigerian star was seen exchanging hugs and pleasantries with England defender and Wolves captain, Connor Coady.
He also met and greeted his African compatriot, Ivorian defender Willy Bolly before going on to the pitch to join others for the training session.
Meanwhile, former Super Eagles coach, Sunday Oliseh who gave Ikeme his first international breakthrough has described former Nigerian international goalkeeper as a "lovely human being".
Oliseh said this while reacting to the goalkeeper's return to English Premier League side Wolves training for the first time in four years.
Reacting, in a tweet via his Twitter handle last Saturday, Oliseh wrote: "Same here Mimi. Such a lovely human being."
Recall that Ikeme was invited to Wolves training a few days ago and was in high spirits as he joined the rest of the squad for their training session.
The 35-year-old had an emotional return to the Compton Park training ground of the team and met his teammates of old.
During his training with Wolves on his return, Ikeme showed impressive reflexes and looked sharp like he never left.
However, it is not yet clear if the former Super Eagles star, who was seen by many football lovers as Nigeria's best goalkeeper after Vincent Enyeama, has fully returned to action.
Oliseh, in 2015, gave Ikeme his first national team bow in a goalless draw against Tanzania.
Ikeme, who spent all his professional career on the books of Wolves, went on to have 10 caps for the Super Eagles.
He was in goal when Nigeria defeated Zambia in Ndola in a 2018 World Cup qualifying fixture before he was soon diagnosed with Leukaemia.
Ikeme announced his retirement from football in 2018 following his battle with Leukaemia.