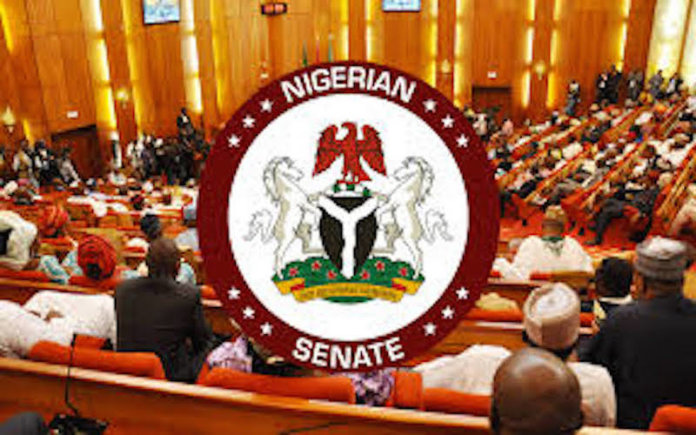 •Observes one minute silence for late Olubadan
Sunday Aborisade
The Senate, yesterday, passed a bill seeking to establish the National Rice Development Council.
The bill was meant to ensure that Nigeria saved about $2bn on rice importation and improve the country's foreign exchange earnings.
Also, yesterday, the Senate mourned the demise of Oba Saliu Adetunji, the late Olubadan of Ibadan land, who passed away on 2nd January, 2022 and observed a minute since for him at plenary.
The Senate, however, approved the establishment of the Council following the consideration of a report by the Committee on Agriculture and Rural Development.
Chairman of the Committee, Abdullahi Adamu (Nasarawa West), in his presentation, said the bill sought to establish a Council that would lead to a comprehensive development of the rice sector.
He also said it would reorganise rice stakeholders to enhance local production of rice in Nigeria.
According to him, the establishment of the council would transform the activities of rice farmers, rice processors, millers, researchers, marketers and other important stakeholders across the entire rice value chain, adding that clusters of smallholder rice farmers and small scale millers spread all over the country, would also benefit.
"With our natural comparative advantage in the area of rice production as a country, Nigeria should consider the need to put in place a National Rice Development Council and a fail-safe comprehensive national rice development roadmap.
"This will guide us not only into a regime of self-sufficiency in production, but also for export purposes, employment generation for our teaming youth and growth of our economy.The Nigerian rice industry exists in abstract as there appears to be no form of coordination in the absence of a properly structured rallying point.
"Today, we have Paddy Rice Dealers Association of Nigeria (PRIDAN), Rice Farmers Association of Nigeria (RIFAN), Rice Processors Association of Nigeria (RIPAN), Rice Millers Association of Nigeria (RIMAN) and many more.
"This Bill seeks to establish that rallying point and a comprehensive National operational and governance structure for a complete rice value chain process. This Bill on its own merit will improve government efforts for efficient policy and regulatory framework for the Nigerian Rice Industry," he said.
Meanwhile, the senate, yesterday, observed a minute silence in his honour, following a point of order raised by Senator Teslim Folarin (Oyo Central).
Folarin, who drew the attention of the Senate to the demise of Olubadan, reeled off his profile and concluded that his six-year reign witnessed immense economic growth, peace, stability and prosperity.