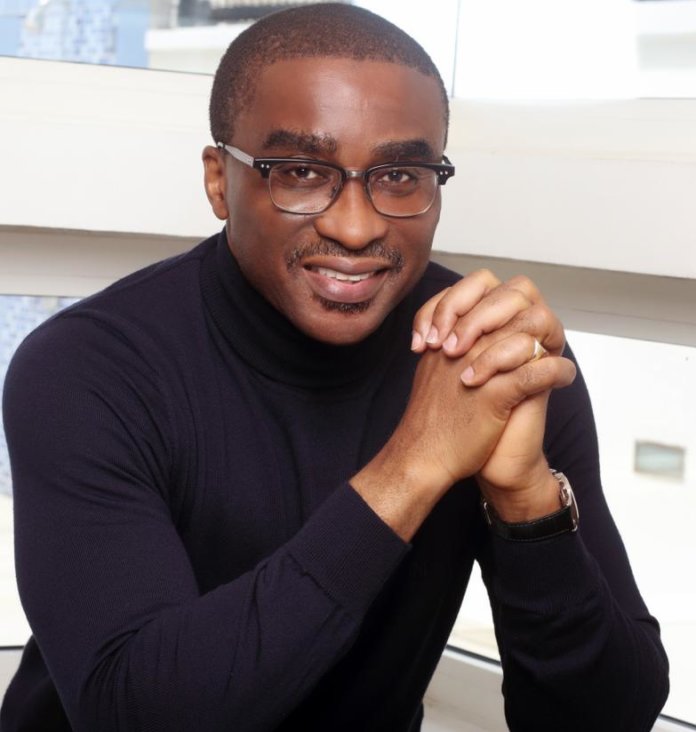 By Allison Abanum
As I seat daily in my office at Government House-Creek Haven, Yenagoa, Bayelsa State, my eyes are primed on the future of my people in Delta State as 2023 draws closer, and am in dire need of someone who will deliver a message of Hope, Vision, progress, love and Modernization to Deltans. Please kindly be nice enough to take a message to Delta State.
When you arrive at the Asaba International Airport, move straight to the city of Asaba and tell the people of Asaba that their city shall be like a city of Zuph where visitors from all over the world shall wish to live and  what all the people of Asaba need to do is to remain strong and uphold the Peoples Democratic Party ( PDP)  and stand firmly for David Edevbie. Tell My People in Ogwashi Uku, Illah, Igbuzor, Ubulu, Ibusa, Nsukwa, Odiani and every other town in the Asaba part of Anioma land that David Edevbie is coming to lead them and work with them into the modernisation the future demands of them.
Please take a message to my people in Ika. When you get to Owa, you shall see and hear of the magnificent works of my friend and brother, Sen Dr Ifeanyi Okowa and you shall see Prosperity in the land and there you will understand why the people calls Sen Ifeanyi Okowa " The Ekwueme". Tell the people of Ika that their is need for continuity in progress and the only man with the heart of Diamond that has all the love and passion for them is David Edevbie. Tell them, David Edevbie  belongs to that breed called Technocrats who has had the privilege of working for global developmental agencies, notably the Commonwealth Development Commission ( CDC). Tell them, David Edevbie has contributed Immensely to the economic success  recorded in Asia and the Pacific region. Tell the people that David Edevbie is set to take them to the next level of Prosperity and Modernization. Tell them to expect the final crushing of the Pharaoh's of their land as Edevbie is set to take them to  their Jerusalem. Kindly ensure the message gets to my people in Umunede  and environment because they are fully part of the Ika Nation.
When you are done with my Ika People, please kindly move majestically to my Ndokwa People. As you step into Ndokwa land, I urge you to play the music of the Ndokwa Music legend, Chief Rogana Otta and hit the track titled " Anyi bu ofu".  For clarity purpose, Anyi bu ofu means We are all one, and indeed, Ndokwa is One. Tell My Ndokwa People that My Great Grand Mother is from Obiaruku in Ndokwa land and that implies I am their own and can not mislead them in anyway. Tell my brothers and sisters in Ndokwa that as their own son, I am telling them for free that David Edevbie will not only show them Amazing love, Unlimited Passion and Unquantifiable progress in all sphere of life but the Modernisation of the people, villages and cities shall be like mount Zion where Ndokwa Nation shall possess her possession. Tell My people in Umutu, Ashaka,  Aboh, Ogume, Utagbe-Uno, Abbi, Emu-Uno, Utagba- Ogbe, Ossissa, Amai, Umuebu,etc to move with one heart and with their widows might for David Edevbie to be the next Governor of Delta State. Tell them the University of Lagos trained Economist who had sojourned abroad to earn higher academic degrees at prestigious college like Cardiff and Harvard business school is the best deal for them.
Take a message to my Isoko people,  thank them for their support for the PDP over the years and thank them for standing with all past administrators in the state. Tell them not to relent now because the time for David to Kill every Goliath of their land has come, Tell them the time for David to become king and fight their battle has come, Tell them the David after God's own heart for them is here. Tell Isoko that they shall be the envy of others when David Edevbie becomes Governor. Tell them to come out emmasse and fight for the three times Commissioner for Finance in Delta state and former Principal Secretary to  President Umaru Yaradua. Tell them their people shall be great like the people of the tribe of Judae if they take all the step to ensure David Edevbie becomes the next Governor of Delta State.
Please take a message to my Itsekiri brothers and Sisters, when you get to warri kindly pay homage to the Olu of warri, His Majesty Ogiamen Atuwatse III and tell him that it is the turn of Youths to rule as only David Edevbie among contestant has promised 25% youth in his cabinet if elected as Governor of Delta State. Tell the youthful Itsekiri Monarch to quickly join hands with David Edevbie so we can have more youth in govt. Tell my Itsekiri people that the Philistines troubling their waters,  they shall see no more for David Edevbie is coming with unlimited love, Peace and Progress. Tell Itsekiri that their villages and towns shall be like the city of David and they should understand that only a David can make the city of David.
Take a message to My Ijaw brothers and sisters,  when you get to ijaw land, Salute by saying, Alua! Nua! Doo!. Tell them David Edevbie understands their plight and They should be rest assured that through David Edevbie, they shall get all they want. Tell them David Edevbie is love, Peace, Unity, Harmony, progress and Modernization personified and magnified. Tell them David Edevbie shall win for them and win with them. Tell them to be calm and fight for David Edevbie to become Governor and they shall see the Diamond in Edevbie. Tell my Bomadi, Patani and Burutu people that it shall be forward ever with David Edevbie on all sides as the former Chief of Staff to Governor Okowa shall reinvent their cities.
I hope we are strong enough to move further, because we have to move with a Dance step  of " Obrigodo" with white handkerchief in our hand straight to Urhobo land. Shout Wadooo! to my people in Abraka, Sapele, Oghara, Ughelli, Okpe, Effurun, Mosogar, Eku, Olomu, Udu, etc. Tell my Urhobo People that the battle is ours. Tell Urhobo that Delta State is PDP and no amount of sacrifice is enough in this battle for David Edevbie to become Governor of Delta State in 2023. Take the message to my maternal home in Oria- Abraka, Take the message to my paternal home in Orogun, Please take the message to warri, the city of my birth. Tell the sand, the stones, the waters, the Air and every living creature in Urhobo land to stand up and fight for David Edevbie to become Governor of Delta State come 2023. Tell them we can't afford to fail ourselves and we must deliver on this vision for posterity sake.
Let me not overload you with too many messages because a perfect delivery of this messages shall bring me Peace and Joy as I  keep praying for my people from Govt house, Yenagoa.
Allison Abanum is the Senior Special Assistant on Strategic Communication and Documentation to the Governor of Bayelsa State