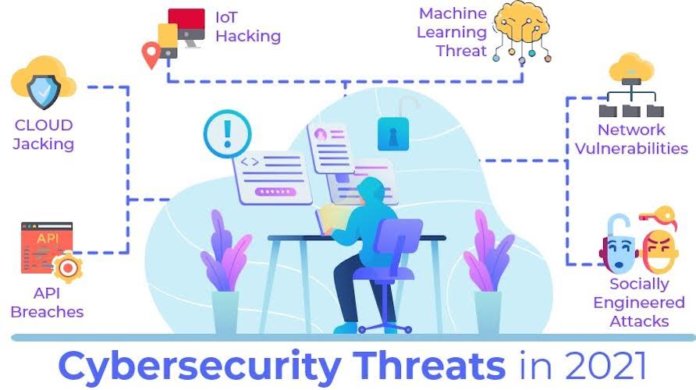 Emma Okonji
Following the incessant cyber attacks on private organisations and government agencies globally in 2021, which led to loss of data, including sensitive information and huge financial losses, stakeholders in the Information and Communications Technology (ICT) sector in Nigeria, have said such losses will not deter them from using technology to achieve Nigeria's digital technology goals in 2022.
According to them new technology solutions would continue to emerge and Nigerians would continue to take advantage of emerging technologies to explore the opportunities in the cyberspace.
The stakeholders promised to ensue that technology adoption and the country's digital transformation vision would continue to thrive in 2022, despite attacks in cyberspace.
President, Nigeria Computer Society (NCS), Prof. Adesina Sodiya, told THISDAY that cyber attacks have come to stay globally, since technology has also come to stay to drive innovation in all sectors of the global economies.
"Yes, cybercrime like other physical crimes will continue to be with us. Due to COVID-19, the rate of cybercrime skyrocketed all over the world because more individuals, organisations and governments increased their dependence on information technology infrastructure for their day-to-day operations and activities. This is to the advantage of the cybercriminals as there are more digital assets as targets.
"The situation has not changed because digital transformation and adoption will continue to gain the attention of government and private organisations all over the world. In Nigeria, digital transformation and technology adoption will definitely thrive in 2022, despite serial online attacks on government agencies and private organisations," Sodiya said.
He however advised on closer collaboration between government agencies and private organisations, in order to collectively build resilient networks and systems that will withstand any form of attacks on their systems.
He also advised on timely reporting of the slightest cyber attacks through the appropriate channel.
"The truth is that many of the attacks in 2021 were not reported. In 2022, we need to be more proactive. Nigerian organisations and governments need to adopt smart defense strategies. We need to be proactive and adaptive. We need to adopt intelligent approaches in conducting threat analysis. Threats and intrusion forecasting are also other strategies we can adopt for enhancing the security of cyberspace," Sodiya further said.
Addressing the issue of financial losses to cyber attacks, Sodiya said the losses globally was huge in 2021.
"The losses are in billions of dollars globally. As professionals and security experts continue to evolve mitigating strategies and technologies, the bad guys continue to activate the salvo. We should be expecting more attacks in the future because the landscape, might and scope of attacks will continue to change," Sodiya said.
President, Information Security Society of Africa-Nigeria (ISSAN), Dr. David Isiavwe, also told THISDAY that although hackers would continue to attack the cyberspace for their personal gains, the attacks would not stop technology experts from taking advantage of the many benefits in cyberspace.
"Cyber attacks on financial institutions and organisations, including government agencies, are on the rise. Everyone in cyberspace must be be more proactive and ensure full protection of the cyberspace in order to mitigate the effect of cyber attacks," Isiavwe said.
Isiavwe, therefore, called for collaboration and information sharing, which he said was key to securing the cyberspace that would enable emerging business realities.
Reacting to the recent attack on the servers of the National Identity Management Commission (NIMC), which NIMC has however debunked, Sodiya said: "I am aware that NIMC servers are well protected. Meanwhile, you have to know that no system nowadays is completely secured. I will only advise that NIMC needs to constantly review and update its security strategies and technologies."
It was alleged that NIMC's servers were recently hacked and over three million National Identification Number (NIN) were stolen, but NIMC, in a statement signed by its Head, Corporate Communications, Mr. Kayode Adegoke, said NIMC servers were not breached adding that the servers were secured and safe for identity management.