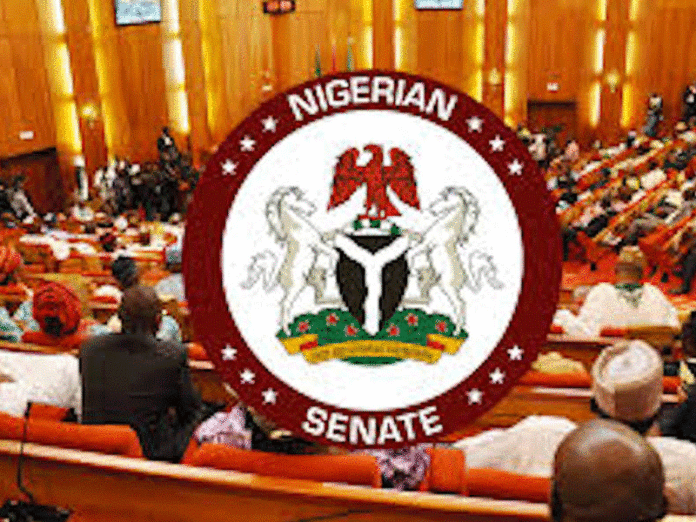 * S'east not represented on the board
By Deji Elumoye and Udora Orizu in Abuja
The Senate at Wednesday plenary directed its Committee on Ethics, Privileges and Public Petitions to investigate a petition from a Senior lawyer, Femi Falana (SAN), seeking the probe of alleged lopsided appointments made into the board of the National Human Rights Commission (NHRC) by President Muhammadu Buhari.
Falana in the petition, presented by the Senate Minority Leader, Senator Enyinnaya Abaribe, alleged that the North-east geo-political zone has no single person on the board, while the North-west zone has about four nominees on the board with three nominated from Kebbi State alone.
Presenting the petition, Abaribe said: "This petition has to do with the appointment of members of the Governing Council of the National Human Rights Commission. The summation of the petition is that in constituting the members, no member of that council is from the North-east zone. In constituting the members, three members out of four representing the North-west zone are from one state, Kebbi State.
"Therefore, he is asking the Senate to look into this matter in the interest of our national unity and our laws as established by this Senate. There is no judicial remedy being sought."
The President of the Senate, Dr Ahmad Lawan, thereafter referred the petition to the Senate Committee on Ethics, Privileges and Public Petition headed by Senator Ayo Akinyelure and is to report back at plenary in two weeks.
President Buhari had on March 24 forwarded the list of the NHRC board nominees to the Senate, saying he was making the appointments pursuant to section 3 (2) and (3) of the National Human Rights Commission (Amendment) Act 2010, with particular reference to submission (3) paragraph (a) and (b).
The nominees are Salamatu Suleiman (chairman), Beatrice Jedy-Agba (member), Ambassador Umar Zainab (member), Dafe Adesida (member), Joseph Mmamel (member), Ahmad Fingillia (member), Kemi Okeyanda (member), Abubakar Mohammed (member), Femi Okeowo (member), Sunny Daniel (member), Barr. Agabaidu Jideani (member), Nella Rabbana (SAN) (member), Azubikwe Nwakwenta (member), Jamila Isah (member), Idayat Hassan (member), and Anthony Ojukwu (Executive Secretary of the National Human Rights Commission).