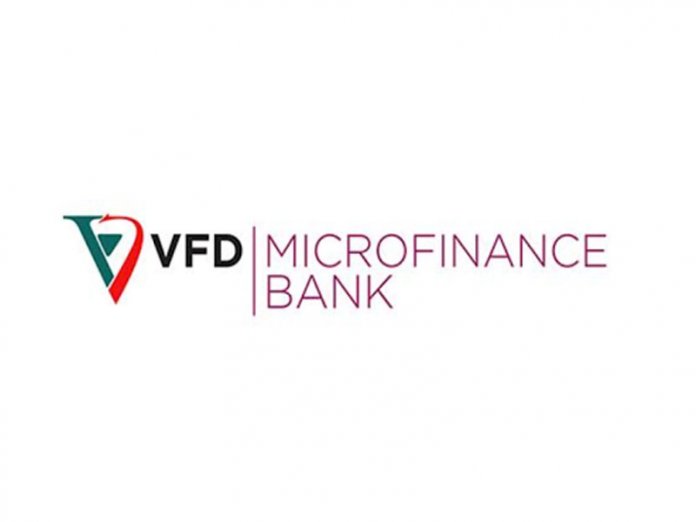 The VFD Group has upgraded its V Bank app, a product of VFD Microfinance Bank, to what it described as the version 3.0 of the digital payment solution.
Some of the features of the version 3.0 include: Debit card management, QR Code, proximity of payment, advanced budgeting, recurring transactions, smart budgeting, among others.
With the upgraded payment solution, customers can request, activate, enable/disable and change pins for physical or virtual V cards. They can also save their card details from other banks.
In addition, with the version 3.0, customers can send and receive funds using a unique QR code generated in-app, even as it also allows for easy money transfer to people nearby as long as they have either the proximity payment feature in-app or their NFC turned on. No need to ask people for their account numbers.
Speaking during a virtual media briefing, Senior Product Manager for V Bank, Ebere Ahotu said the upgrade was to ensure that customers get the desired convenience when using the app for transaction.
"Apart from the standard feature of been able to seamlessly open account and register on the app in less than a minute without any paper work, there is also the feature of proximity in payment.
"If you want to receive payments from someone without having to share your account number, the transaction can happen on the app without both parties sharing account numbers," he added.
Also, Head of Engineering at VFD Tech, Osifo Anosike, said the payment solution was introduced to ensure seamless banking transactions.
"We upgraded it based on based on feedback that we got from our customers. There is a lot of innovation going on around the security of the app as well as to make banking experience seamless," he explained.
The Public Relations and Communication Manager at VFD Group Plc, Lolade Nwanze, revealed that the V bank app was launched in March 2020, as a digital bank.
In the past 10 months, it has acquired nearly 40 million users and its users are mostly between age 21 and 45 years and spread across Nigeria. Its active users are mostly in Lagos, Anambra, Abuja, Port Harcourt and Enugu.