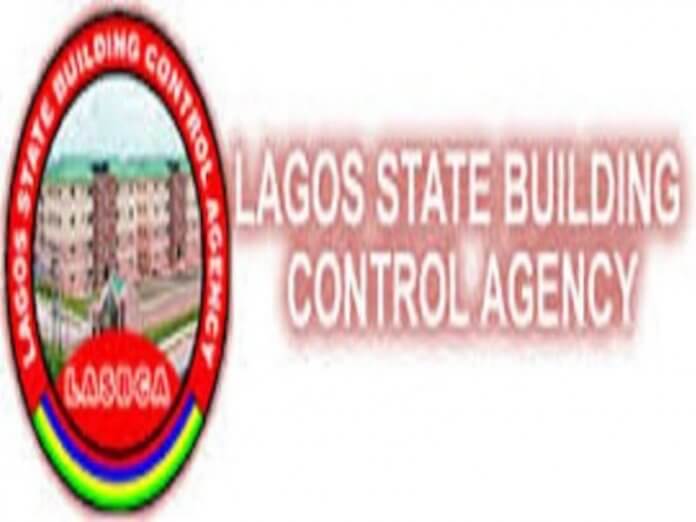 By Bennett Oghifo
The Lagos State Building Control Agency (LASBCA) has said it would swoop on a building developer that flagrantly removed its stop-work seal on a site in Lekki for violation of the state's building code.
A senior official of LASBCA told THISDAY last week that the Director of Enforcement Unit would be briefed on the illegal resumption of work by the developer of house No. 12 Abimbola Okulaja Close, Lekki Scheme I, Lagos to enable them determine the next line of action.
Lagos State Government has very strict physical development codes that, unfortunately, are rarely enforced until there is tragic loss of innocent lives in some avoidable collapse of buildings in central Lagos.
This was why a homeowner wrote a petition to LASBCA that their neighbour allegedly used their perimeter fence as the back wall of a structure he is erecting. Almost two years after LASBCA served the new builder a violation notice and stop-work order, the developer has allegedly broken the seal to continue construction.
The bewilderment homeowner whose perimeter fence is being used by the erring builder has urged the Lagos State governor to intervene and enforce the state's building code.
It all began in June 2018, when the owner of a building at Plot 13, Abimbola Okulaja Close, Lekki Scheme I, Lagos noticed that the owner/developer of a structure on Plot 12 next to them allegedly used their perimeter fence as the wall of a structure he is erecting and that the structure looked directly into their building because they violated statutory setback codes.
Thus, on June 25, 2018, the owner of the existing building contacted its solicitor, Gbayode Somuyiwa & Co, which wrote a petition to the Lagos State Building Control Agency, detailing the alleged violation, titled 'Petition for Violation of Building Code and Planning Laws of Lagos State'
The petition addressed to the General Manager of LASBCA, said, "This petition is against the owner of a property being developed besides our client's building at Plot 12, Abimbola Okulaja Close, Lekki Scheme I, Lagos, in fragrant abuse of the Building Code and all relevant laws of Lagos State.
"The developer in absolute disregard of our client's space has erected a building overlooking our client's building, built a structure attached to our client's perimeter fence and this developer did not observe the prescribed setback from the border fence."
The petition said, "The infraction into our client's space poses serious danger, security threat and invasion of our client's privacy. It is utterly an unacceptable act to build a structure against a perimeter fence in a highbrow area like Lekki Scheme I."
The homeowner wondered how such an infraction could be allowed to take place in Lagos State where there was zero tolerance of illegal developments.
Officials of LASBCA from its Eti-Osa Office went and investigated the allegation made in the petition and stated in its 'Lagos State Urban and Regional Planning and Development Law 2010 Contravention Notice' to the new structure owner/developer that "Upon inspection of the property, it appears that the provision of the Lagos State Building Control Regulations made in pursuant to Lagos State Urban and Regional Planning and Development Law 2010 have been contravened."
In the notice, LASBCA said, "Your contravention consists of the following: erection of a 2-floor structure without evidence of approval/development permit as at the time of visit; no evidence of stage-inspection, no project board to ascertain status; inadequate space and attachment to wall fence." The stage of work was put as "finished" in the notice.
LASBCA said if the owner/developer disputed the contravention notice, he should tender "all documents in support of your case, including your Building Development Permit to the undersigned within 24 hours of the service of this notice on you.
"If you do not dispute the contravention, you are hereby ordered to restore the land to its original state by removing the said contravention.
"If you fail to remove the said contravention within two days from the date of service of this notice, the said contravention shall be demolished after service of demolition Notice on you." The Notice by LASBCA was signed 31st July 2018.
Nothing happened thereafter, as days turned to months and it is coming close to a year. The petitioner reminded LASBCA of their Notice and Stop-work Order that had not been obeyed by the developer but there was no word from them.
When THISDAY sought to know what was holding LASBCA back, a senior official said, "As I said, we have taken all the necessary steps in accordance with the building law and regulations of Lagos state and he had been told to do the needful but he still remains recalcitrant. Though the building owner is a recalcitrant offender but at the end the law will surely take it cause.
"But in due cause he will surely receive the full wrath of the law. But there are procedures and steps to be taken before that."