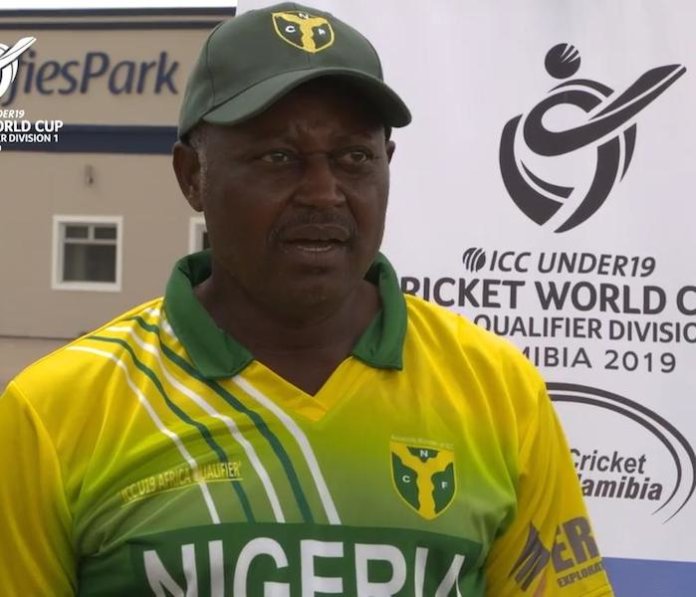 Eight teams will be on parade from today March 22 to March 31, 2021 when umpire calls play for the National Cricket Men's Championship at the Edo Boys High School, Cricket High Performance Centre in Benin City, Edo State.
President of the Nigeria Cricket Federation, Yahaya Ukwenya said the 10-day Championship is a key event on the federation's calendar given the weight of international commitments that the country is committed to later in the year.
"The National Men's Championship for us, is the first on the list of activities that will form the molding of a stronger national team both for the Under-19 and more importantly the senior men's team.
"We have three World Cup tickets to vie for later in the year, hoping that the Covid-19 pandemic's tide will continually be stemmed as it is presently being done now. The Under-19 World Cup, The Senior Men's T-20 World Cup and the Women's World Cup Qualifier," he stressed.
Nigeria would be hosting two of the World Cup Qualifiers in October and November and Ukwenya believes the National Men's Championship will serve as a key preparatory event for the challenges ahead.
Lagos, Edo, Anambra and Kwara states are drawn in the Pool A that will open the championship today. The second group, Pool B has Kaduna, Rivers, Delta and Oyo states slugging it out.
Endurance Ofem, who is player's representative on the board of the Nigeria Cricket Federation and also doubles as the tournament coordinator corroborates Ukwenya's assertions that the event will be the first test for any player willing to pick a shirt in the national team later in the year.
"This event is very crucial to future engagements both locally and internationally. We have provided the best condition for the top teams to thrive and we believe the venue too will help us better in allowing the players express their latent talents as well," he noted for emphasis.
The National Coach, Sri-Lankan Asanka Gurusinha will be on hand with his Nigerian assistants to watch the event and perhaps extend trial invites to deserving players for the national team he's been building
The first ball will be bowled at 9:30 am in a promising tie between seeded Lagos and hard-fighting Anambra while the second match of the opening day will feature host state Edo locking horns with Kwara State at 1:30pm.