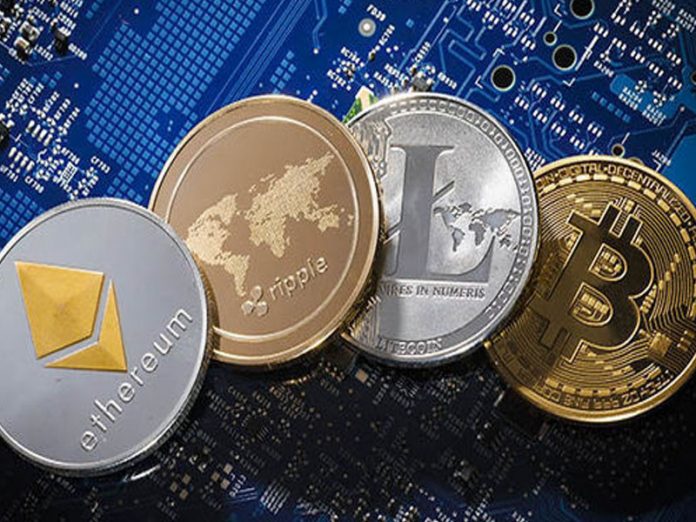 The ban of cryptocurrency transactions from Nigeria's banking and payment system has continued to raise concerns from technology experts.
Participants at a webinar conference organised by the Nigeria Computer Society (NCS) recently called on the Central Bank of Nigeria (CBN) to reconsider its stance and put in place, appropriate measures that will address the financial risk associated with cryptocurrency.
The CEO/Founder, Bitfxt and Boundlesspay, Mr. Franklin Peters, said cryptocurrency was designed in the first place to correct financial irregularities in any financial system.
Giving instances of the weak value of the naira, when compared with dollar, Peters said weak currency would always have negative impact on economy and the liquidity of individuals, adding that cryptocurrency can correct such financial irregularities that could lead to inflation and recession.
Speaking on the advantages of cryptocurrency, Peters said apart from having the ability to correct financial irregularities, it also increases profitability. He said since cryptocurrency is built to operate in a peer-to-peer manner, it eliminates middlemen from every financial transactions, by sending digital money from one wallet to another, thereby saving time and money in terms of transaction fees.
"It also opens vista of business opportunities for people who trade in cryptocurrency because they have the opportunity to meet foreign investors and they can make purchases of all kinds without the involvement of a third party," Peters said.
Also, the Executive Director, Centre for Cyberspace Studies, Dr. Uche Mbanaso, while speaking on security issues around cryptocurrency, said it was the fear of the lack of central control of the country's central security architecture that forced CBN to pronounce outright ban on cryptocurrency.
According to him, "Nigeria is yet to harmonise its security architecture. So instead of outright ban of cryptocurrency, Nigeria should harmonise its critical infrastructure architecture in such a way that fraudulent financial transactions could easily be traced and addressed." He called for stricter measures on in the part of government and all individuals involved in cryptocurrency business, in order to,address its risks and challenges.
Chief Technical Officer, Digital Encode Limited, Dr. Oluseyi Akindeinde, said one of the major fears of CBN, was that cryptocurrency has no central operation and control, unlike physical cash that has central control from the CBN in terms of regulation.
He, however, said what the CBN needed to do was to create better regulation and control on crypto-trading, instead of outright ban, since the blockchain technology in which cryptocurrency runs, is fully secured with encrypted features. He advised CBN to focus more on the regulation of the virtual wallets, the exchanges and the users and not to regulate the cryptocurrency technology.
Blockchain Solution Architect for Sterling Bank, Mr. Charles Okaformbah, said crypto Adoption was growing fast in Nigeria, until the recent ban and that several persons have invested in crypto exchanges to offer cryptocurrency services to people.
He, however, advised Nigerians to consider the liquidity and transaction fees of cryptocurrency exchanges before patronage.
President of NCS, Prof. Adesina Sodiya, in his opening remarks, said: "Cryptocurrency, which has been in existence for over a decade ago now, is a unique development in the digital space that is based on blockchain technology.
"Cryptocurrency is now a big market all over the world. For example, when bitcoin was less than 1 dollar to a coin, many of us were not ready or unwilling to take the risk. Now the value of a bitcoin has risen $60,000 and investors have also forecasted that the value will still continue to increase."