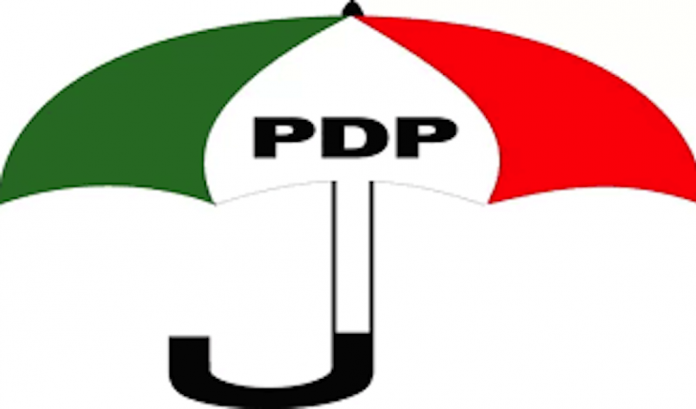 Sells nomination form for N20m; EoI form, N1m
By Chuks Okocha
The Peoples Democratic Party (PDP) will on Wednesday, March 10 commence the sale of governorship nomination and expression of interest (EoI) forms to all the governorship aspirants of the party in Anambra State.
The nomination forms will cost each aspirant the sum of N20 million, while N1million will be paid for the expression of interest form.
This was disclosed to THISDAY by the National Organising Secretary of PDP, Col. Austin Akobundu (rtd), who said that the nomination fee and expression of interest have been approved by the National Executive Committee (NEC) of the party.
The sale of the nomination forms will commence March 10 with the sale of interest forms and the last date for the sale of the forms is March 30, while the expression of interest forms is April 7.
Also, the PDP will screen all the aspirants to ensure their eligibility on April 12, while the submission of the screening report would be on April 12 and 13.
According to him, the certificates of eligibility will be given to those who qualify to contest the. Anambra State gubernatorial election on May 16..
The appeal committee for those disqualified by the screening committee will take place on May 24.
The election of ward congresses to elect the three-man ad-hoc delegates will commence on June 11, while the ward congresses to elect the delegates for the local government delegates will take place on June 16
He disclosed that the meeting of the National Working Committee ((NWC) of the party will take place on June 17, followed by the local government delegate election on June 19.
The appeal on the local government election will be heard on June 22.
Akobundu added that the NWC will again met on June 25 to receive and approve the outcome.
The governorship primary election will take place on June 26 and the appeal if any will take place on June 29.
He said the party will submit the name of its candidate to INEC on July 9 and the withdrawal of candidates is July 30.
He also revealed that the last date for submission of party agents is October 21, while the main governorship election will take place on November 6.