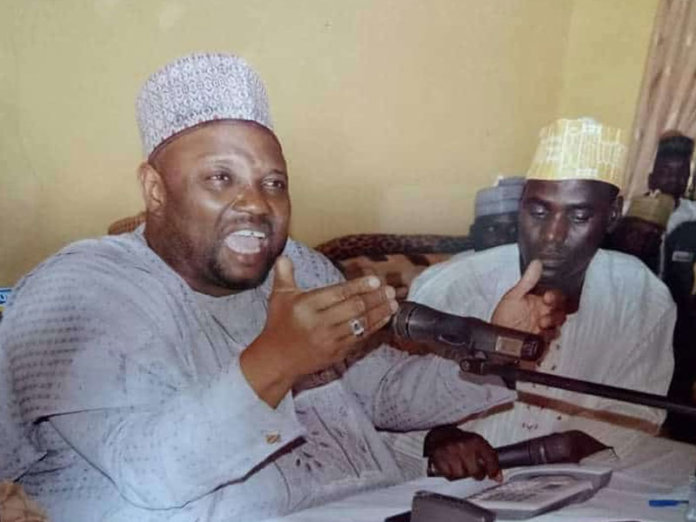 Tobi Soniyi
A civil society group, the Patriots for the Advancement of Peace and Social Development (PAPSD), has charged the All Progressives Congress (APC)-led federal government to stop playing politics with the lives of Nigerians.
The Executive Director of PAPSD, Dr. Sani Abdulahi Shinkafi, in a statement he issued at the weekend, also faulted the no-fly zone order imposed on Zamfara State by President Muhammadu Buhari, saying it is a plot to declare a state of emergency in the state.
PAPSD also stated that the National Security Adviser (NSA), Major General Babagana Monguno (rtd), has failed woefully in the discharge of his duties.
The group wondered why Zamfara State should be singled out for a no-fly sanction while banditry, terrorism, kidnapping and other forms of violent acts continued unabated in APC-controlled states like Kaduna, Katsina, Borno, Yobe, Niger, Nasarawa, Plateau and Kogi, and yet there was no attempt by the presidency to impose a state of emergency or declare a no-fly zone.
The group accused the presidency of adopting a selective approach to the fight against banditry, terrorism and kidnapping.
It advised the presidency to go back to the drawing board and adopt a holistic approach to quell the prevailing insecurity in the country.
The group also noted that the state Governor, Bello Matawalle, was not the first governor in the Northwest to adopt dialogue as a solution to tackle insecurity in the country, adding that the governor adopted an intervention approach as a distressed measure following the failures of the security agencies to guarantee the security of lives and property in the state.
It said: "The APC-led federal government should stop playing the 2023 politics with banditry in Zamfara State.
"The APC leadership missed the point due to pettiness, contempt and attempts to play to the gallery.
"The APC should demonstrate patriotism by sympathising with the people and come up with ideas on how to end banditry.
"We wonder why the federal government is passing the buck of banditry to the Zamfara State Government when it is obvious that the issue of banditry in Zamfara State dates back to the days of the immediate-past (APC) administration in the state.
"Under the Matawalle led administration, banditry and kidnapping had been reduced to the barest minimum. It is on record that it's the failure of the immediate-past APC administration in the state that saw the issue of banditry, kidnapping, cattle rustling rising to the highest level in the state where thousands of people were kidnapped, over half a million people were displaced, more than N2.8billion was paid as ransom to kidnappers, more than 25,000 children were orphaned while 6,500 women were made widows; livestock in thousands rustled and property worth billions of naira destroyed, farm lands deserted while commercial activities grounded to a halt."