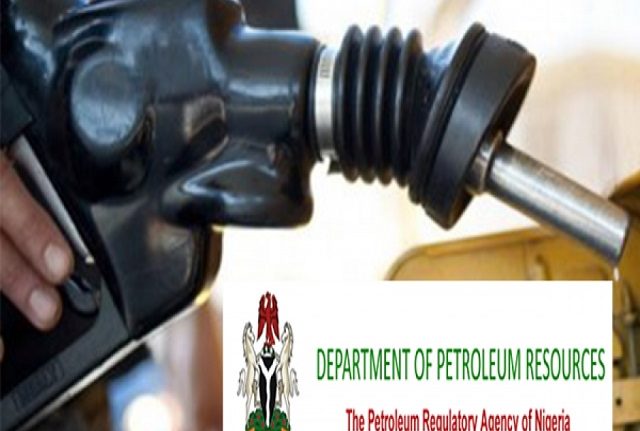 Chuks Okocha in Abuja
Representatives of the Nigeria Governors' Forum (NGF) yesterday met with the Group Managing Director of the Nigeria National Petroleum Corporation (NNPC), Malam Mele Kyari; officials of the Nigeria Labour Congress (NLC); Department of Petroleum Resources (DPR) and the Trade Union Congress (TUC) over the shortfalls in revenue accruing to the states.
The meeting according to the Director General of the NGF, Mr. Bayo Okuaro, was at the instance of the National Economic Council (NEC) headed by Vice President Yemi Oshibajo.
He said that at the last NEC meeting, the governors complained of shortages of revenue accruing to states.
Following the development, the governors resolved to discuss the matter with the NNPC and the DPR.
According to Okuaro, the meeting was not for all the 36 states' governors, but for four or five of the governors comprising of Chairman of NGF and Ekiti State governor, Dr. Kayode Fayemi; Ebonyi State governor, Mr. Dave Umahi; Kaduna State Governor, Mallam Nasir El-Rufai; Edo State governor, Mr. Godwin Obaseki and representatives of the NLC and TUC.
The Director General of the NGF explained that the outcome of the meeting would determine how the NEC will handle the revenue issues of minimum wage, electricity tariffs and other issues that could affect the revenue of the states
It is expected that the NEC's sub-committee's recommendations will determine the decision of the federal government on how to address shortfalls of revenue in the
states.
The federal government had Tuesday said that it would meet with State Governors and the NNPC yesterday to find solutions to issues of fuel and electricity pricing in Nigeria.
This was disclosed by the Minister of Labour, Senator Chris Ngige, in a meeting with journalists in Abuja after the federal government delegation met with organised labour.
The minister added that the ongoing meetings with organised labour had been peaceful so far and stated that the issue about petrol prices was a work-in-progress that would also involve the Governors at the NEC meeting.