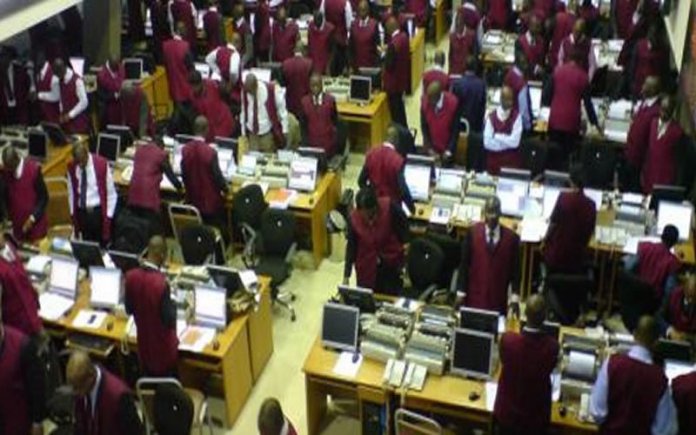 By Goddy Egene
The stock market opened the week on positive note yesterday, raising hopes of recovery after two weeks of decline. The market had depreciated last week by 3.04 per cent following profit-taking and return of investors to fixed income market.
However, the Nigerian Stock Exchange (NSE) All-Share Index (ASI) appreciated by 0.33 per cent to close at 40,573.31 yesterday, when trading resumed at the stock market as 31 stocks rallied, while 13 stocks depreciated. Also, market capitalisation added N69 billion to be at N21.2 trillion.
It is believed that the positive performance stemmed from bargaining hunting by investors in some stocks that had reduced in value significantly in the past two weeks.
Market analysts had said given the yield elevation in the fixed income market in the near term, investors would continue to trade cautiously while taking positions in stocks with attractive dividend yields.
"As a result, we expect the local bourse to exhibit a zig-zag pattern in the near term as the opposing forces of uptick in yields and full year 2020 corporate earnings releases dictate market performance. Notwithstanding, we advise investors to take positions in only fundamentally justified stocks as the unimpressive macro story remains a significant headwind for corporate earnings," they had said.
Seplat Petroleum Development Company Development Plc led the price gainers with 10 per cent, trailed by Japaul Gold and Ventures Plc with 9.8 per cent. Mutual Benefits Assurance Plc gained 9.5 per cent as investors reacted to the improved 2020 full year results. The underwriting firm last week reported a profit before tax of N5.114 billion for the year ended December 31, 2020, up from N3.772 billion recorded in 2019. Details of the unaudited results showed that Mutual Benefits Assurance posted gross premium written of N20.194 billion in 2020, compared with N18.698 billion in 2019. Net underwritten income stood at N16.7 billion, while profit after tax printed at N4.548 billion as against N3.612 billion.
Another underwriting firm, AIICO Insurance Plc chalked up 9.2 per cent, just as Multiverse Mining and Explorations Plc garnered 9.0 per cent. Neimeth International Pharmaceuticals Plc went up by 9.0 per cent, while Chams Plc and Regency Alliances Insurance Plc 8.7 per cent and 7.4 per cent respectively.
Conversely, Conoil Plc and Royal Exchange Plc led the price losers's table with 10 per cent each, trailed by R.T Briscoe Nigeria Plc with 9.0 per cent. Consolidated Hallmark Insurance Plc, Sovereign Trust Insurance Plc and Unity Bank Plc shed 8.7 per cent, 7.6 per cent and 5.6 per cent in that order.