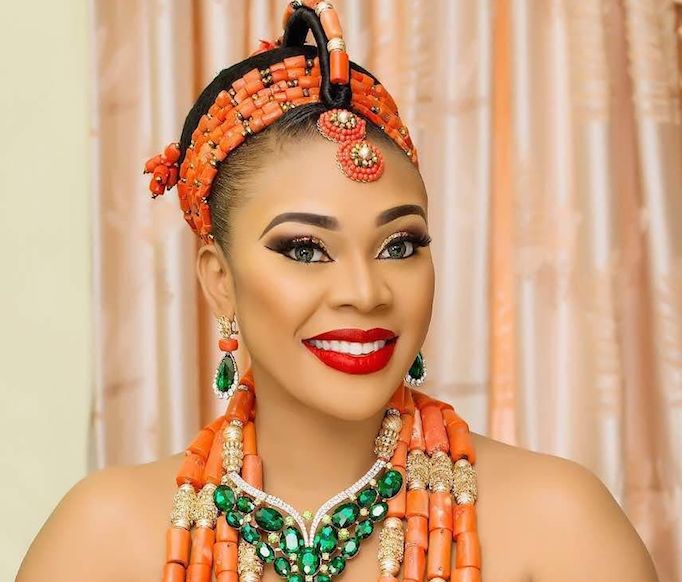 There is a place for gossip and fairy tales, but that has never dissuaded anybody from blowing on the fires to wreck a home or business. This is the trend around prominent Nigerian women starting 2021, especially as the dividends of their good work (in the form of super-expensive cars and luxury homes) are available for all to see.he reputation of Lagos-based businesswoman and interior designer, Ehi Ogbebor, is taking a serious beating, as claims that she denied being in a relationship with Musiliu 'MC Oluomo' Akinsanya (President of National Union of Road Transport Workers) continue to make the rounds. This is even more conspicuous because of similar tales that Nollywood actress, Destiny Etiko, has also denied a romantic relationship with a popular businessman and oil mogul.
This is not the first time that Ehi Ogbebor and MC Oluomo are targets of social media firing range. When Ogbebor (who is the founder and CEO of one of Nigeria's biggest luxury interior designing enterprises, Sayaveth Interiors & Hotels) built her super lavish mansion, it was the envy of all and sundry. However, because it seemed unreasonable (to some folks) for a successful interior designer to make and spend tens of millions for personal comfort and style, Ogbebor was accused of not giving due credit to her financial backer—who was supposed to be a man.
Ehi Ogbebor defended her pride and dignity back then, and she does the same now. She has encouraged whoever has proof that she denied her relationship with MC Oluomo to come out and face her. Obviously, the said relationship is important to her—which defeats the allegation in the first place.
In any case, folks have argued that Ogbebor herself deserves what she is getting: why expose your private life to social media eyes if you don't want social media tongues to wag? Nevertheless, Ehi Ogbebor wants her fans and followers to know about her relationship with MC Oluomo — no denial anywhere.