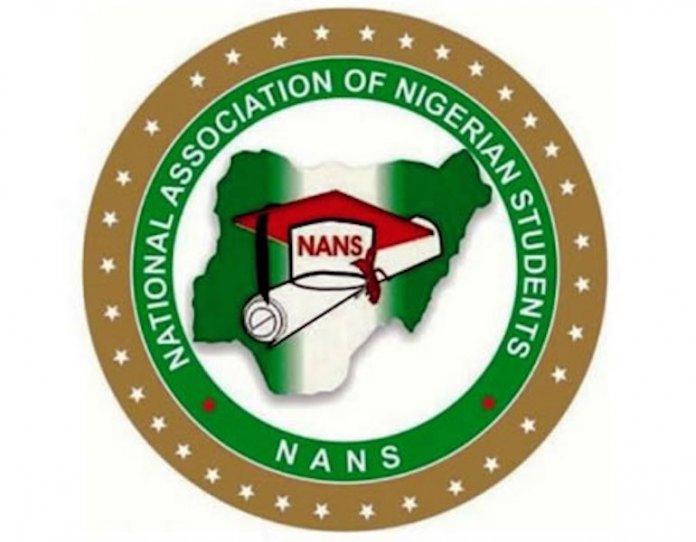 The National President, National Association of Nigerian Students(NANS), Comrade Sunday Dayo Asefon recently, led members of the national and state executives of the body to the acting Vice Chancellor, Lagos State University (LASU), Professor Oyedamola Oke, on a dual mission to congratulate him on his appointment and present some demands on behalf of the students union to him.
Professor Oke was joined by the Deputy Vice Chancellor, Academic, Professor Wahab Elias, Dean, Students Affairs, Dr. Tajudeen Olumoko and Deputy Registrar, Vice Chancellor's Office, Mr. Wale Anthony, to receive the delegation.
In his remarks, Asefon said the visit was a cordial one, aimed at felicitating with the acting Vice Chancellor and appreciate the institution's management formerly led by the immediate past VC, Professor Olanrewaju Adigun Fagbohun, SAN, for building and sustaining a strong relationship with the students' union of the university.
"I must really commend the university management for it's friendly approach to students' union, which has led to five years of uninterrupted academic calendar. It means there is a smooth relationship and we want that to continue," he said.
He called on the management to review the recent increase in the school fees, facilitate the speedy completion of the students union arcade and provide a new bus for them.
In his response, Oke thanked the president and his team for coming to the university and promised to channel their demands to the appropriate quarters for action with the major demand, which is the review of the new school fees.
"We didn't set out to inflict hardship on our prospective students, just as we didn't just come up with those figures. We did all that was necessary and carried every stakeholder, including the students union along in arriving at that figure which will be paid only by new students. I appreciate your effort but when we are faced with this kind of problem, we must find a solution."
The DVC, Academic, Wahab Elias, said: "The school fees had to be increased to ensure that we put the university in a strong position so that it doesn't go into comatose. However, the decision was not unilaterally taken by us and we will inform our proprietor of your demand."
The meeting rounded-off with a presentation of the university's souvenirs to the delegation.
The Zonal Coordinator, NANS, South West Zone, Comrade Samuel Kappo, President, Lagos State University Students Union, Comrade Abdulbasit Ashade and Speaker Students Parliamentary Council, Abdulquyum Aromire were among members of the delegation.