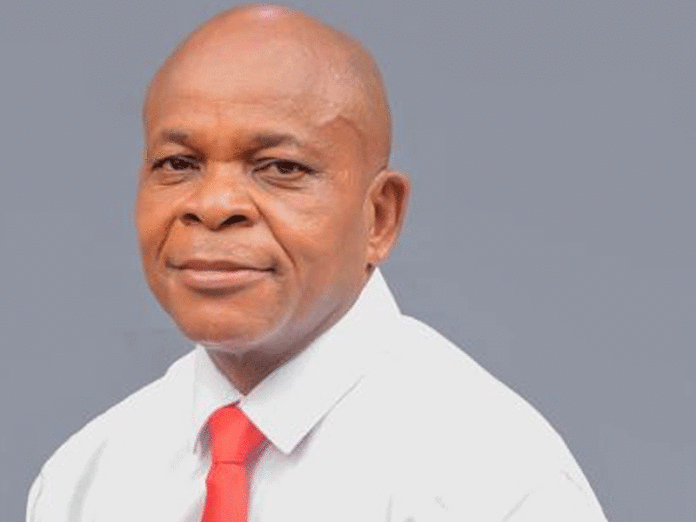 By Ugo Aliogo
A Political Scientist, Mr. Peter Azonobi, recently opined that the future of the political leadership in Nigeria should be built on ideology that abhors corruption if any meaningful progress is to be witnessed in the country in the future.
Azonobi, who disclosed this in Lagos on December 18, 2020 during the launch of his new book: 'Nigeria Beyond Buhari', said the new ideology of corruption-free leadership is gradually replacing the old order of corrupt leadership which has been the bane of Nigeria's ascension to greatness with 1960-2015 in focus.
He hinted that the Nigerian economy can only attain economic growth and development by engaging a sharp break with the past approach and a move from the traditional level of economic backwardness to a modern industrial economic approach.
Azonobi further explained that the institutionalisation of a leadership that is free from corruption can be comprehensively engendered if Nigerians must avoid corrupt leaders, adding that "Nigeria and Nigerians must move away from corruption-prone to corruption-free society."
He remarked that the book sets the tone for the emergence of a new political ideology in Nigeria after 55 years of misrule prior to the emergence of President Muhammed Buhari in 2015 on the platform of All Progressives Congress (APC).
The political scientist stated that the book focuses on socio-political values that may help speed up and strengthen institutions that tackle different forms of corruption.
In order to drive home his point, the author succinctly adopted Alexander Gerschenkron's economic theory of the 'Great Spurt Theory.' His allusion was anchored on Gerschenkron's view on 'Economic Backwardness'.
According to him, "There is the need to have a 'break from the past' if Nigeria aims to radically replace the old order (socio-economic and political) with a new social order. Therefore, the adoption of rational kernel of Alexander Gerschenkron's 'Great Spurt Theory' will afford Nigeria the opportunity to make a sharp break from the corrupt past, if economic development and political progress are to become a reality in the country."
He also alluded to Joseph Schumpeter's 'Gale of Creative Destruction', which describes the "process of industrial mutation that continuously revolutionises the economic structure from within, and incessantly destroying the old one and creating a new one.
"There is need for the adoption of a unique strategy in governance through the deployment of the use of strategic thinking, and it is appropriate to say that this is not misplaced in any way.
"At this juncture, one can only concur with the author that strategic thinking will equip the people with the requisite tool to be second order in reflecting on issues, views, challenges and solutions to them. The author's mass scientific education share similarity with late Chief Obafemi Awolowo philosophical thought on the 'Regime of Mental Magnitude', which is a call to educate the mass of the population."