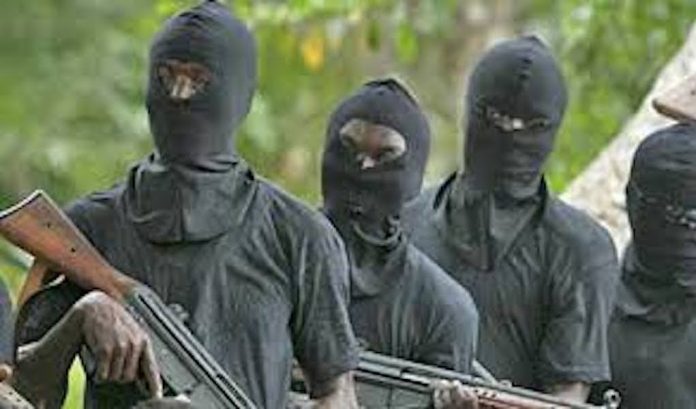 Laleye Dipo in Minna
Three weeks after bandits raided the Yakila community in Rafi Local Government Area of Niger State, the area is still deserted.
During the bandits' raid, the District Head, Alhaji Abdulhamid, along with three of his daughters were kidnapped.
When the state Governor, Abubakar Sani Bello, visited the area yesterday on a sympathy visit, he saw almost a lifeless community, as virtually all the shops were closed, and business centres were not opened while most of the traders who used to display their wares along the road were completely absent.
Also, the residents of the community decided to lock themselves in their houses, opting to take a look at the governor from the windows.
It was learnt that the bandits were yet to make contact with either the family of the kidnaped district head or the leadership of the community.
This information was made available by one of the community leaders, who did not mention his name when the governor asked if any contact has been made with the community by the bandits
"The last time they made contact with us was two weeks ago, but they did not ask for anything," the anonymous community leader said, adding that there is already apprehension in the community about the safety of the district head
THISDAY, however, learnt from some villagers that the bandits have demanded a ransom of N4million.
Addressing some members of the community in the kidnapped district head's palace, the governor said the state government had intelligence report that the bandits have informants among the people, saying the report was reinforced by the fact that less than 24 hours after the kidnapped district head held a meeting to set up a local security outfit for the community, the bandits struck.
Bello told the people that they should join hands with the government to secure their community, insisting that security is everybody's business.
He assured the people that state government is on top of the situation, adding that very soon the bandits will be apprehended and brought to justice.